Managing User Feedback
1 month ago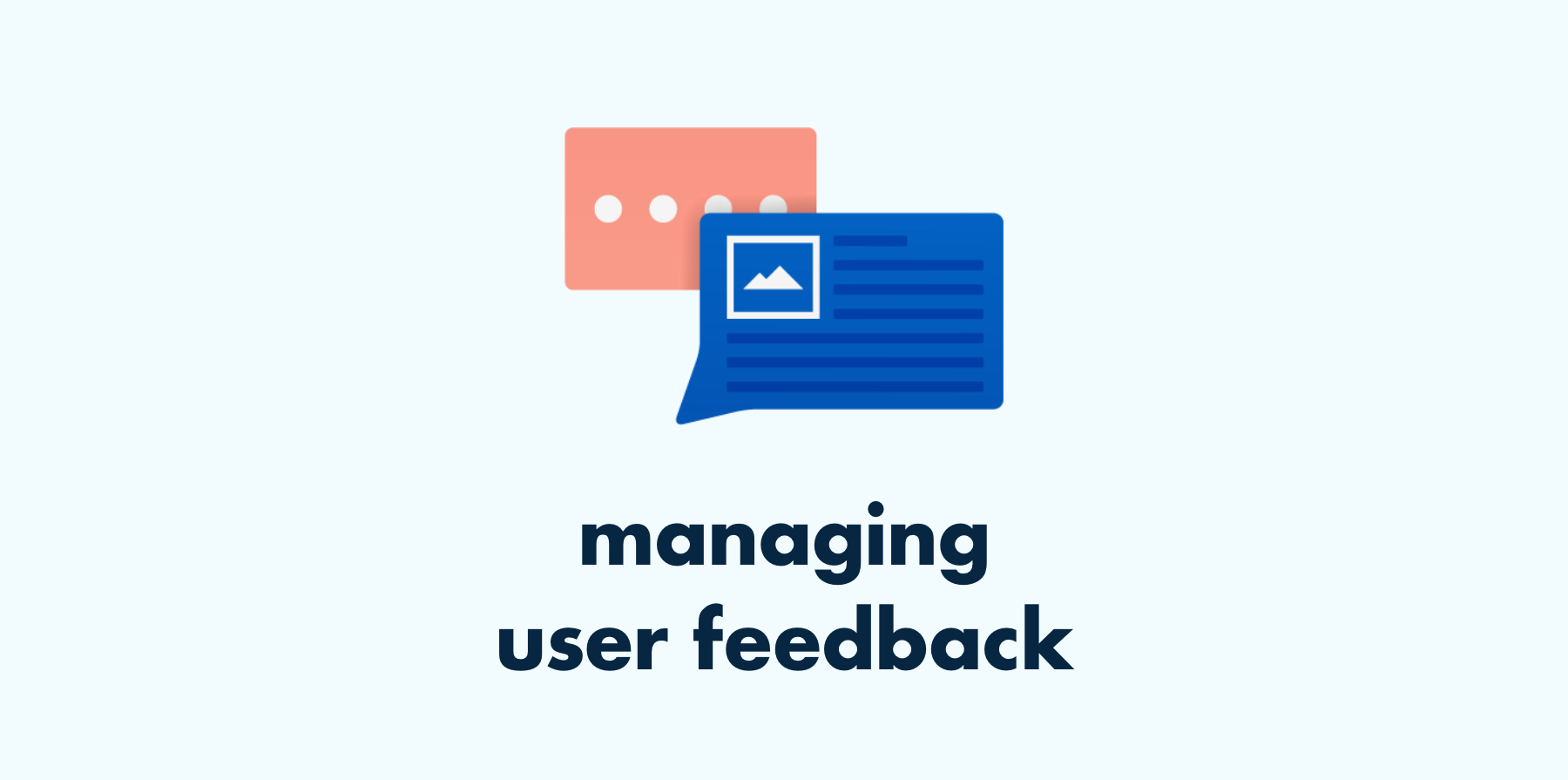 Overview
You worked hard to design and build an app based on your understanding of your users' needs. Now that your app has shipped, your commitment to providing users with responsive customer service shouldn't end. In fact, depending on the size of your user base, you may need to accelerate your efforts to incorporate user feedback. App Store and Google Play Store user reviews are a great way to stay in touch with your customers' ongoing desires. This article provides tips on managing user feedback with Apple and Google's frameworks for requesting ratings and reviews in your app.
Access
Both the App Store and Google Play Store provide tools for your customer service team to read and respond to user feedback. Responding to reviews is no different than interacting with users through mediums such as email and discussion forums, so take care to grant access only to team members who know your company's voice and standards for interaction.
You'll need to grant your team members appropriate access to the tools that let them manage user feedback. Use App Store Connect to give team members access to App Store reviews by taking the following steps:
Navigate to the "Roles" section and select "Customer Support" for team members who will be managing App Store reviews.
Click on the "Users and Access" tab.
Select "Add" (plus button) to grant team members who are in Customer Support roles access to reviews.
Choose either "All Apps" or click on individual apps in the "Apps" section to extend individualized levels of access to each Customer Support team member.
You can use the Google Play console to start managing user feedback in a similar way. Take the following steps to grant review access to team members:
Give your customer service team members "Reply to reviews" access in the "User feedback" section on the "Account permissions" tab.
Select "Users and permissions" in the left sidebar.
Click on the "Invite new users" button to give users with "Reply to reviews" access the ability to manage Google Play Store reviews.
Developer Responses
Now that you've given certain users access to reviews, these team members can respond to customer feedback. As with establishing access to customer reviews, the App Store and Google Play Store require similar steps for submitting developer responses.
App Store: From the dashboard, click "My Apps" and navigate to the app in question. Select "Ratings and Reviews" in the left sidebar. You will see the app's average rating and a list of submitted reviews. You may submit one developer response for each review.
Google Play Store: From the console dashboard, select "All Apps" and click on the appropriate app in the list to the right. In the left sidebar, select "Reviews" in the "Quality: Ratings and reviews" section. You will see the app's average rating and a list of submitted reviews. You have the option to submit a developer response for each review shown.
When managing user feedback for both platforms, remember that users want to be heard. We recommend that you respond to all reviews, no matter how positive or negative they may be. The developer response will appear publicly in the App Store along with the original user review, so be careful not to include any personal identifiable or otherwise sensitive information in your response. You can provide a customer service phone number or email address to encourage users to contact you directly to address their unique concern (i.e., trouble with their account).
Ratings
Users may submit a rating without providing a review. You will not know which users have submitted ratings without reviews, so you also won't be able to reply to them or request more information. However, these ratings impact your app's overall rating.
The App Store gives you the option to reset your ratings each time you submit a new version of your app. If the latest version of your app addresses a significant issue that was leading to negative reviews, then you'll probably want to reset your rating when the update is submitted. Users of the new version will presumably have a better experience and will submit more favorable ratings.
The Google Play Store does not offer the same ability to reset ratings for Android apps. Instead, their rating algorithm gives more weight to current ratings than older ones. As you continue to release new and improved versions of your app, the average rating should naturally increase.
Ratings Requests
Both Apple and Google provide a framework for requesting ratings and reviews in your app. We recommend prompting users to do so after they experience a "win" in your app. For a game, this request may connect to a literal win. For a mortgage app, this prompt may follow a successful payment or new knowledge of a great refinance opportunity that will result in extensive savings. Don't prompt the user to submit a rating when the app launches. At that point, they don't know enough about your app and are likely to punish you in their ratings for asking too soon. In short, be thoughtful about the timing of your rating request.
Get the complete guide to the App Store & Google Play
Get the green light on your first attempt to submit your app. Explore our comprehensive playbook on marketplace submission and acceptance of your iOS and Android apps—with additional tips on monitoring marketplace performance and ensuring your app's ongoing success.