Guide: Everything To Know About the App Store & Google Play
Get the green light on your first attempt to submit your app. Explore our comprehensive playbook on marketplace submission and acceptance of your iOS and Android apps—with additional tips on monitoring marketplace performance and ensuring your app's ongoing success.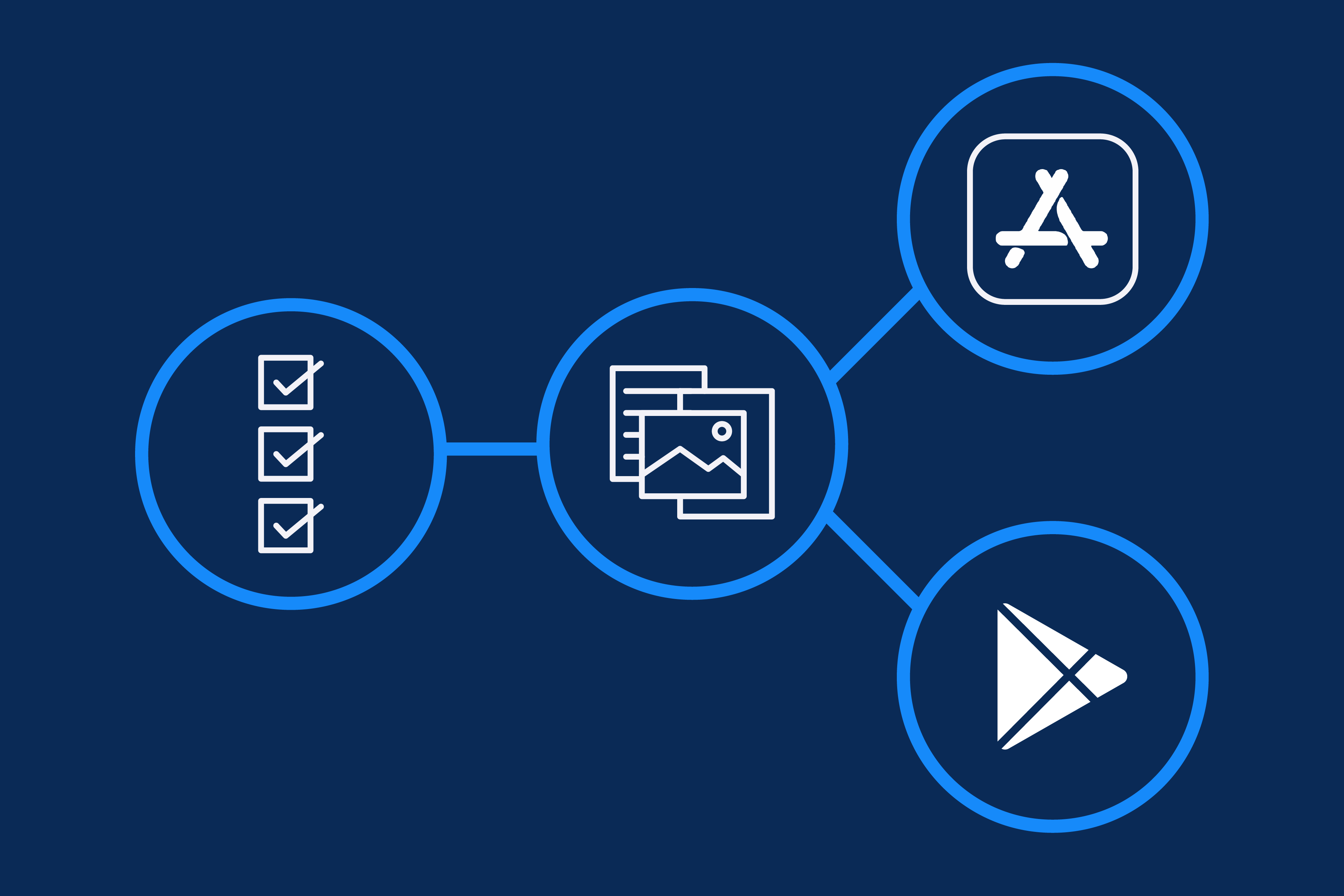 The Ultimate How-To Resource for Developers
Our team at InspiringApps created a comprehensive guide to lead you through the necessary steps in submitting your app to the App Store and Google Play. This resource guides you through account creation to app launch and monitoring, providing step-by-step direction and best practices on:
Creating Developer Accounts

Preparing Your App for Success

Testing Your App

Completing Your Store Listings

Optimizing Your Landing Pages

Providing Required Privacy Details

Releasing Your App for Review

Managing User Feedback

Monitoring Performance

Getting Help
Download our free guide
This FREE resource provides step-by-step direction and best practices to get your app live on the App Store and Google Play. Downloading this guide will automatically sign you up for our email digest. You'll get top industry insights from contemporary thought leaders, and you can opt out anytime.