 The Idea
Since 2014, ēdn has tended to a breakthrough idea—a smart garden that makes growing indoor plants fun and easy for everyone. The client aimed to develop an Internet of Things (IoT) device and connected app technology that give users seamless control of the growing process. The result would be an innovative product that makes virtually anyone an instant green thumb.
Internet of Things (IoT)
IoT devices are everyday objects with embedded tech to allow remote control. ēdn's gardens are such smart devices and the app enables people to adjust settings from anywhere.
eCommerce Enabled
Users can replenish supplies, buy new seeds, or even a new garden, right from the app.
Community Connection
Gardens can be paired with more than one app, enabling users to share the fun – and responsibility – with others.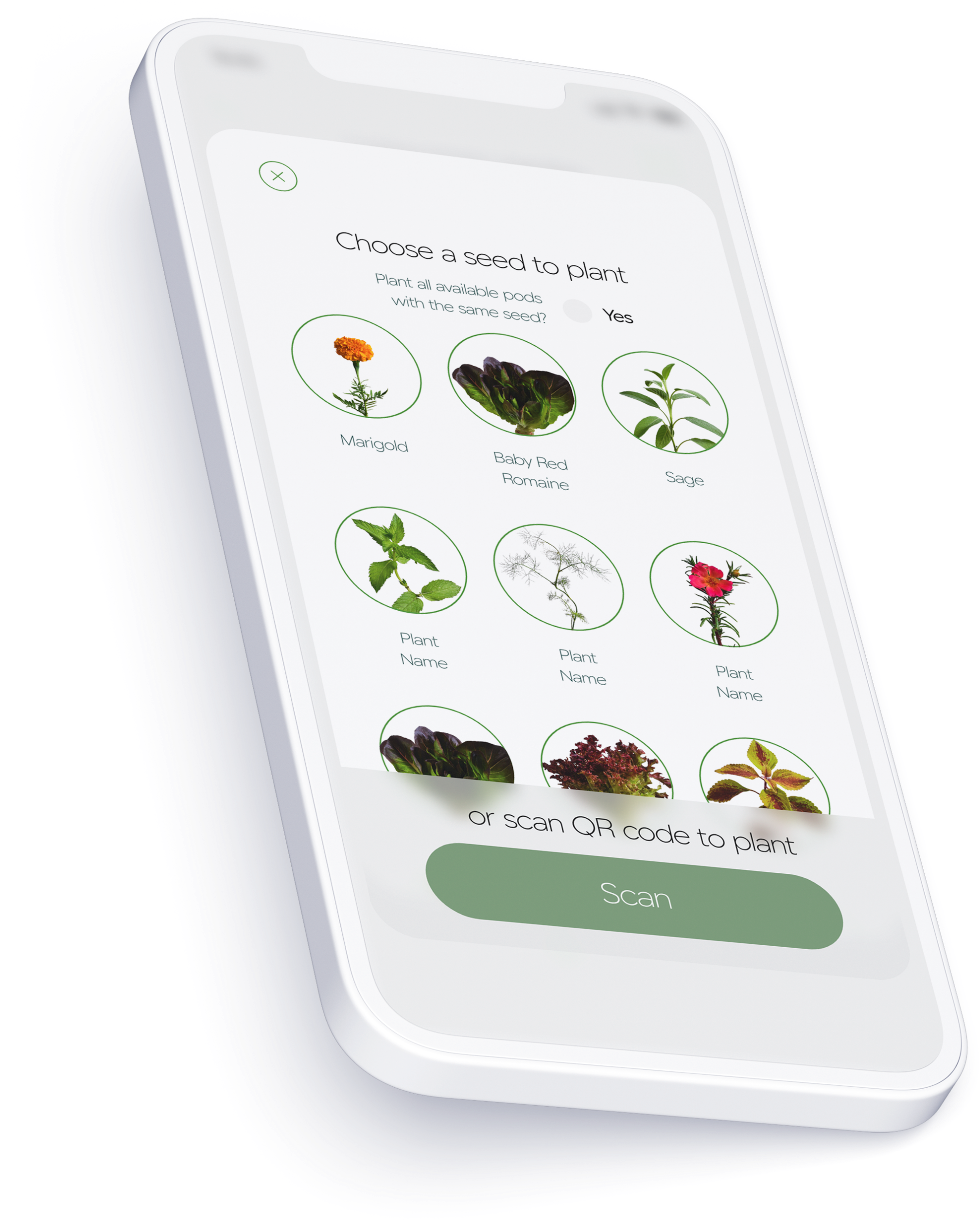 The Challenge
In 2018 ēdn approached the InspiringApps team with a request to take their product to the next level. We were tasked with designing and building a companion iOS app for the first version of the ēdn SmallGarden, a compact, aesthetically striking IoT device with the capacity to support a wide range of indoor plants. The SmallGarden's corresponding mobile app would need to sync perfectly with the light, water, and nutrition needs of plants so as to deliver successful gardening outcomes without fail.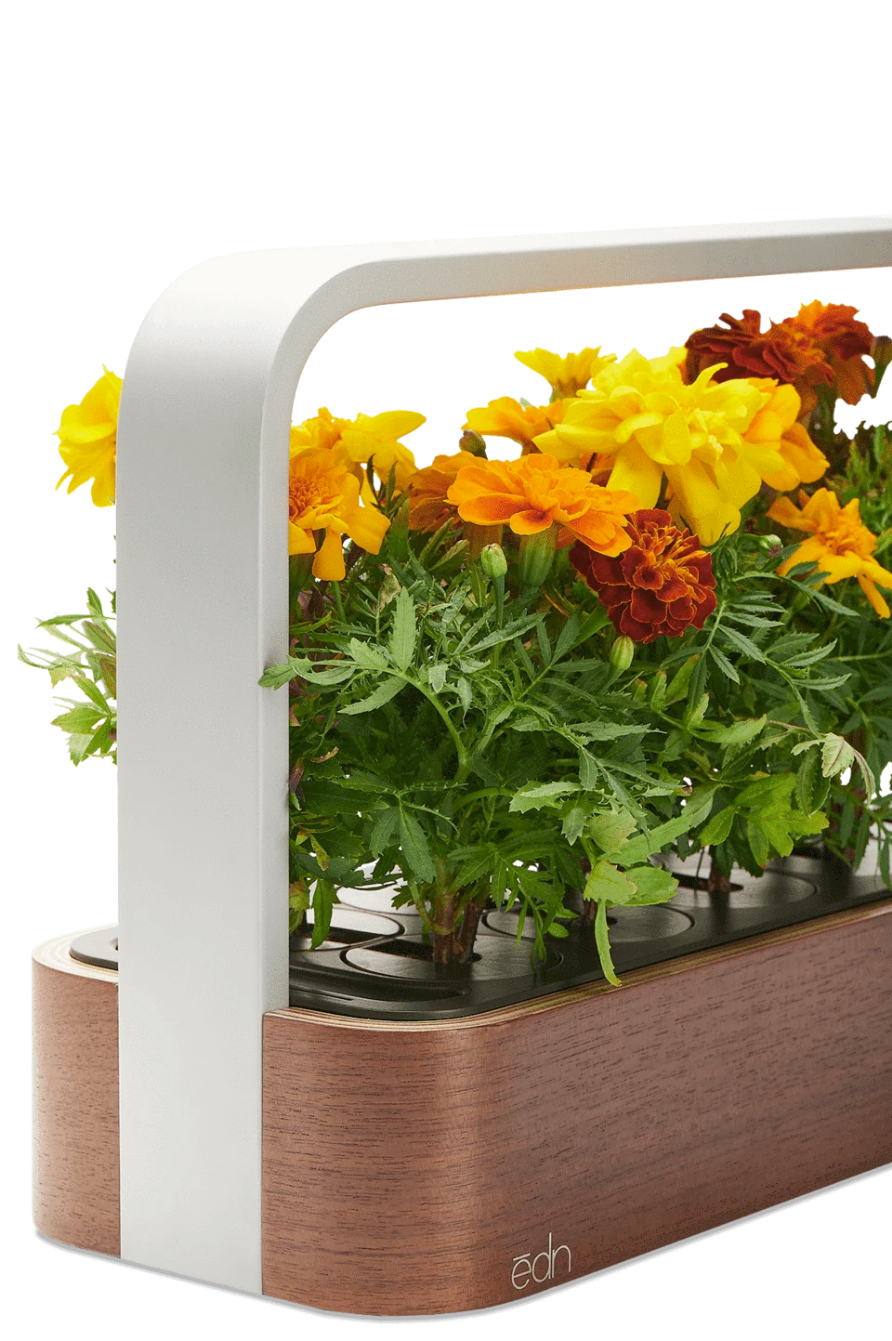 Development
One of our main priorities was to develop seamless communication between the product's existing hardware and an exceptional new app. We knew the ēdn SmallGarden relied on unique underlying technology. It therefore required a custom back-end solution in order to deliver an outstanding mobile experience to users. We were also aware that, not only did the client aim to integrate their product into Apple's HomeKit framework, but also that development needed to meet a tight timeline that aligned with the holiday sales requirements of key retailers. Our team was tasked with resolving the complexity associated with pairing an IoT device to a mobile app, a product requirement that inevitably adds complexity to any project. In order to address this challenge, our mobile app software was built with exceptional pairing functionality in order to overcompensate for potential connection inconsistencies on the hardware end. By focusing on flawless connectedness between the ēdn SmallGarden and its mobile app, we were able to promote a simple-to-use, delightful user experience.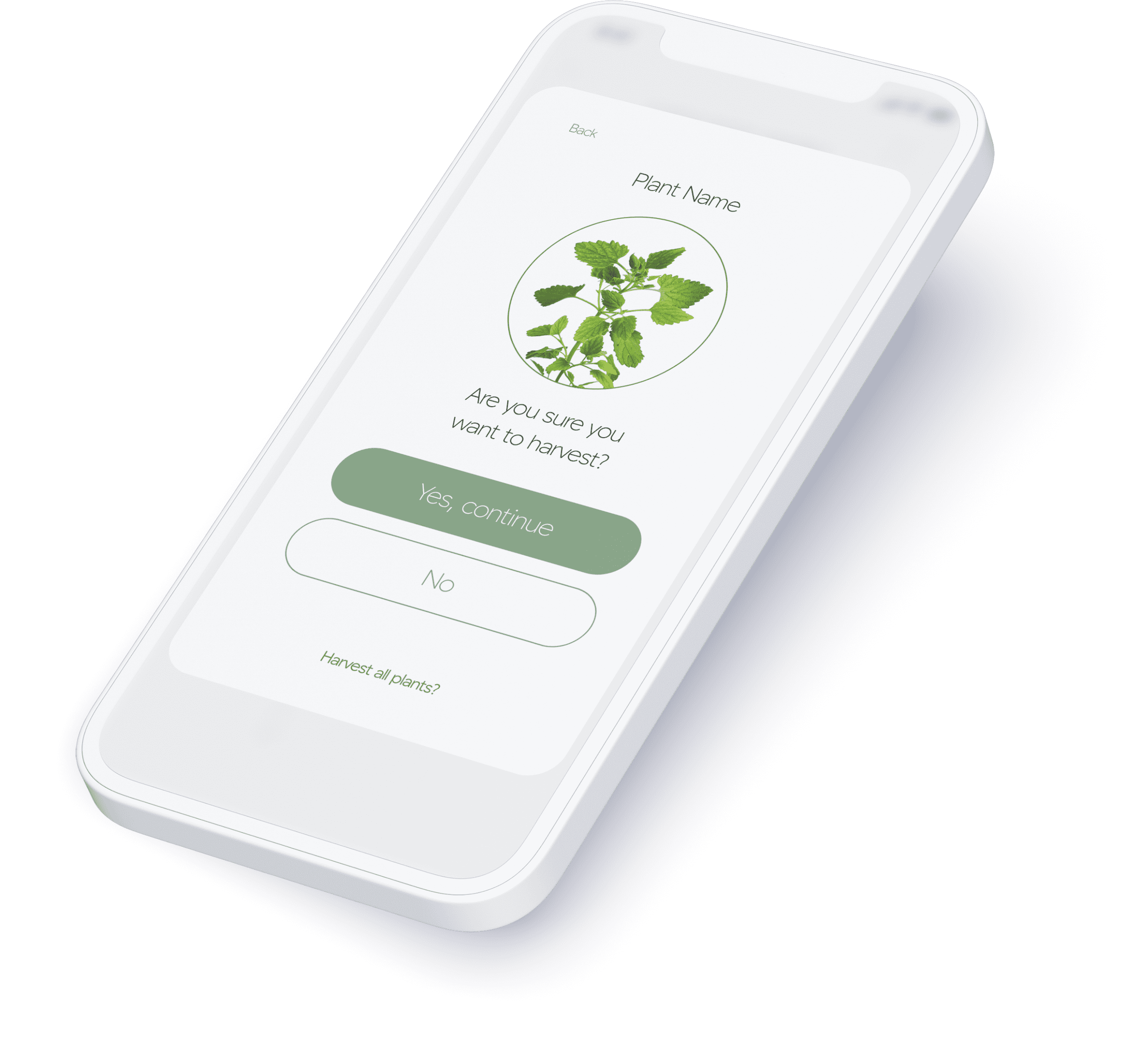 Design
We were aware that the exceptional nature-meets-technology quality embodied in the client's product was essential to its brand. Therefore, we knew it was important to integrate this beautiful duality into the app's design as well. Our team was tasked with building a clean aesthetic that invited users to efficiently monitor all aspects of the growing process. The app also needed to provide regular, gentle guidance to users that attracted their focus without overdoing it. Using ēdn's brand and style guidelines, we designed an app that pairs wonderfully with the hardware and overall brand. The primary screen in the app has a UI that mimics the layout of the Small Garden itself, making it so easy for users to comprehend. Simple and clear iconography instructs users on the action needed. Additionally, the ēdn app was designed with both a light mode and dark mode. The app responds to the user's OS settings, displaying their preferred mode.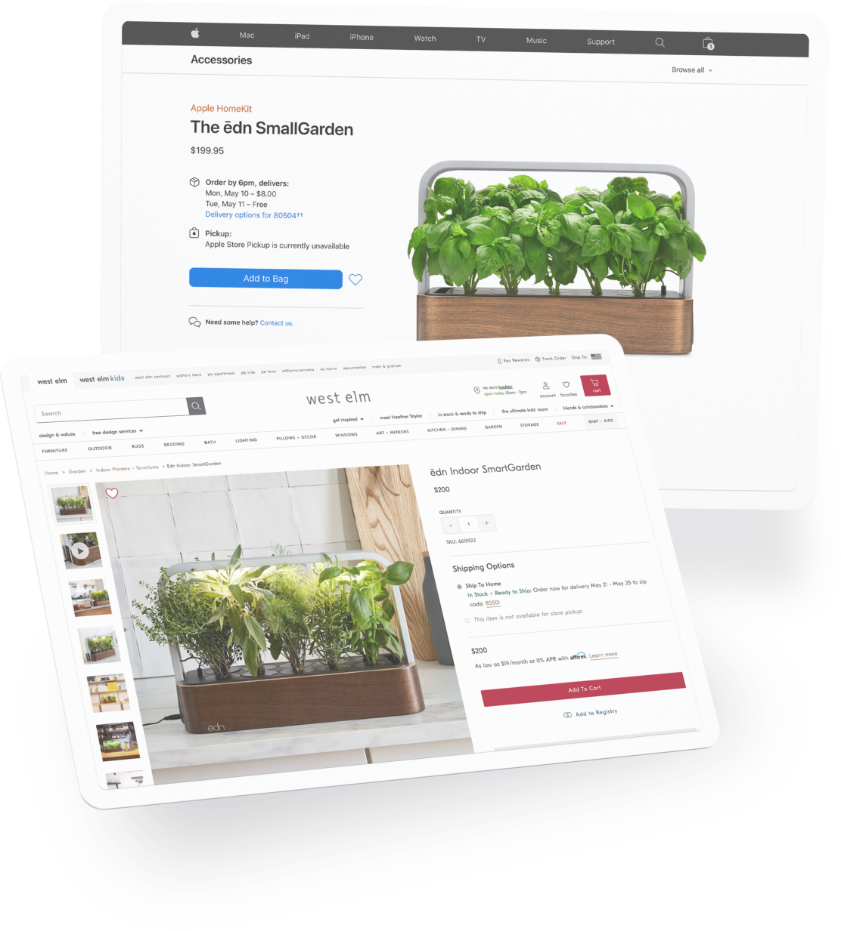 Outcomes
The InspiringApps team successfully delivered an unparalleled mobile app experience that exceeded the client's initial budgetary and product rollout goals. In 2020 the ēdn SmallGarden became available in Apple and West Elm stores for the first time. The ēdn SmallGarden continues to be profiled by top consumer guides including Forbes and others. Users' consistently enthusiastic reviews in the App Store speak to the ease and functionality of the app. We're grateful for the opportunity to build apps that support our clients' unique goals and align with our consistent mission to build products that surprise and delight users.
Ready to create your next digital product?