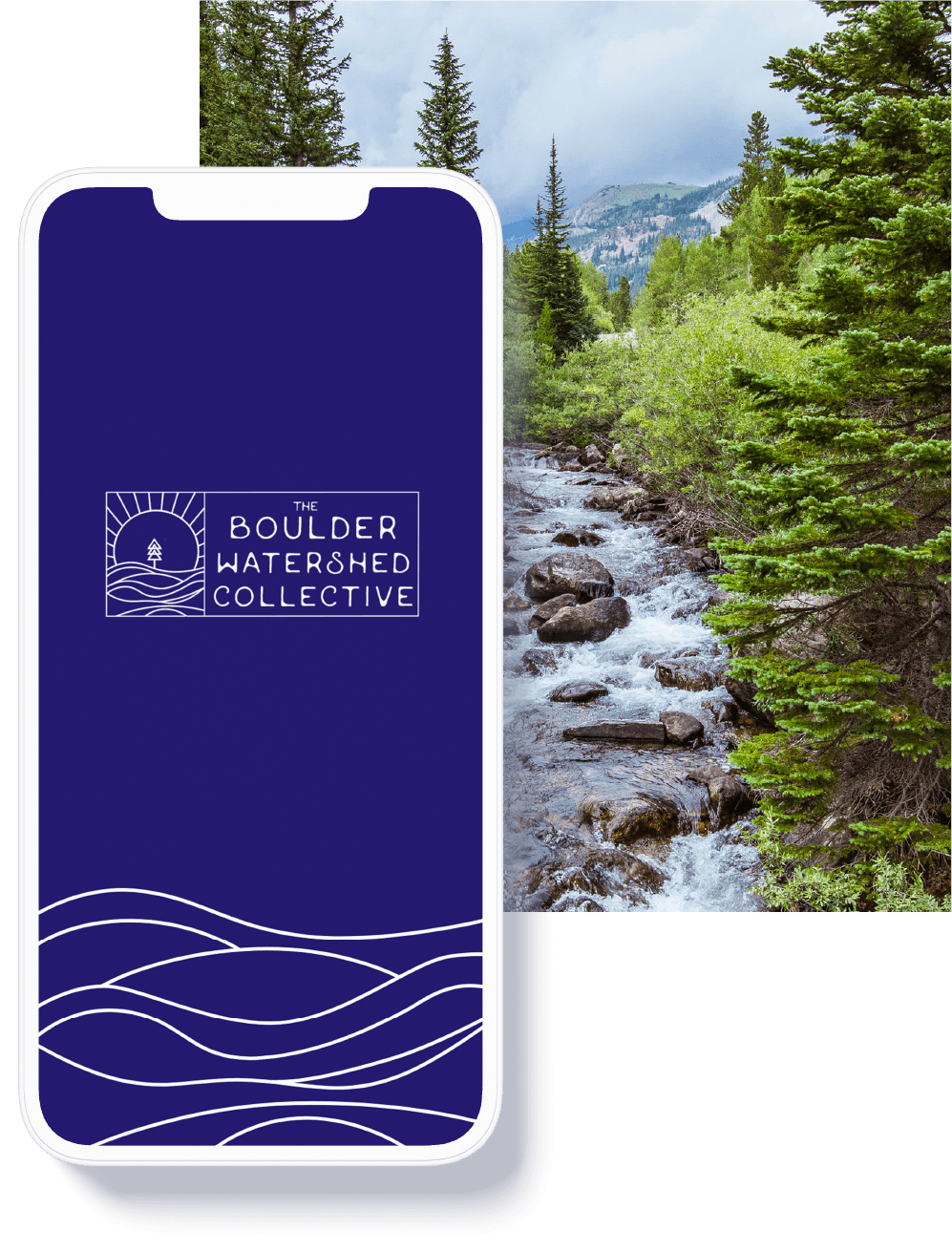 The Cause
Boulder Watershed Collective has a vital cause: as populations grow, climate changes, and forests shift, it's crucial to respond with adaptive strategies to preserve the watershed. In addition to on-the-ground mitigation and restoration projects, this nonprofit organization offers education and engagement programs that empower environmental stewardship and inspire action. With a history steeped in the Boulder foothills, InspiringApps is honored to partner with this organization to develop an informative and experiential app that supports sustainability.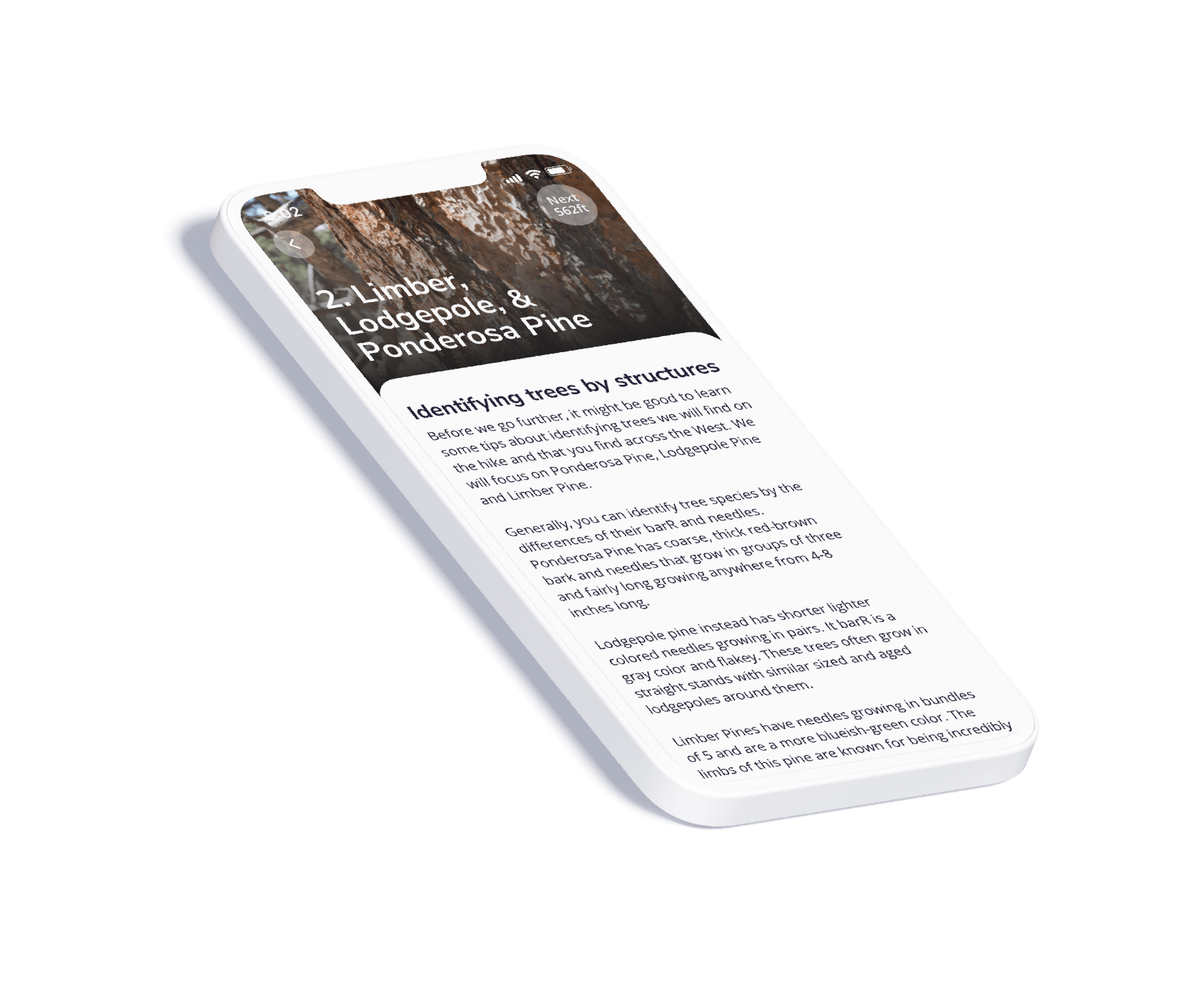 The App
The free Take-a-Hike app provides an audio-guided hiking experience for selected trails throughout Colorado. Available for both iOS and Android, the app guides hikers to visual points of interest along trails in real time. When users arrive at a stop at their own pace, they can play an associated audio narration to learn about trees, plants, and animals in the environment. The narration also educates users on the services and management decisions that aid the wetlands, forests, and mountains.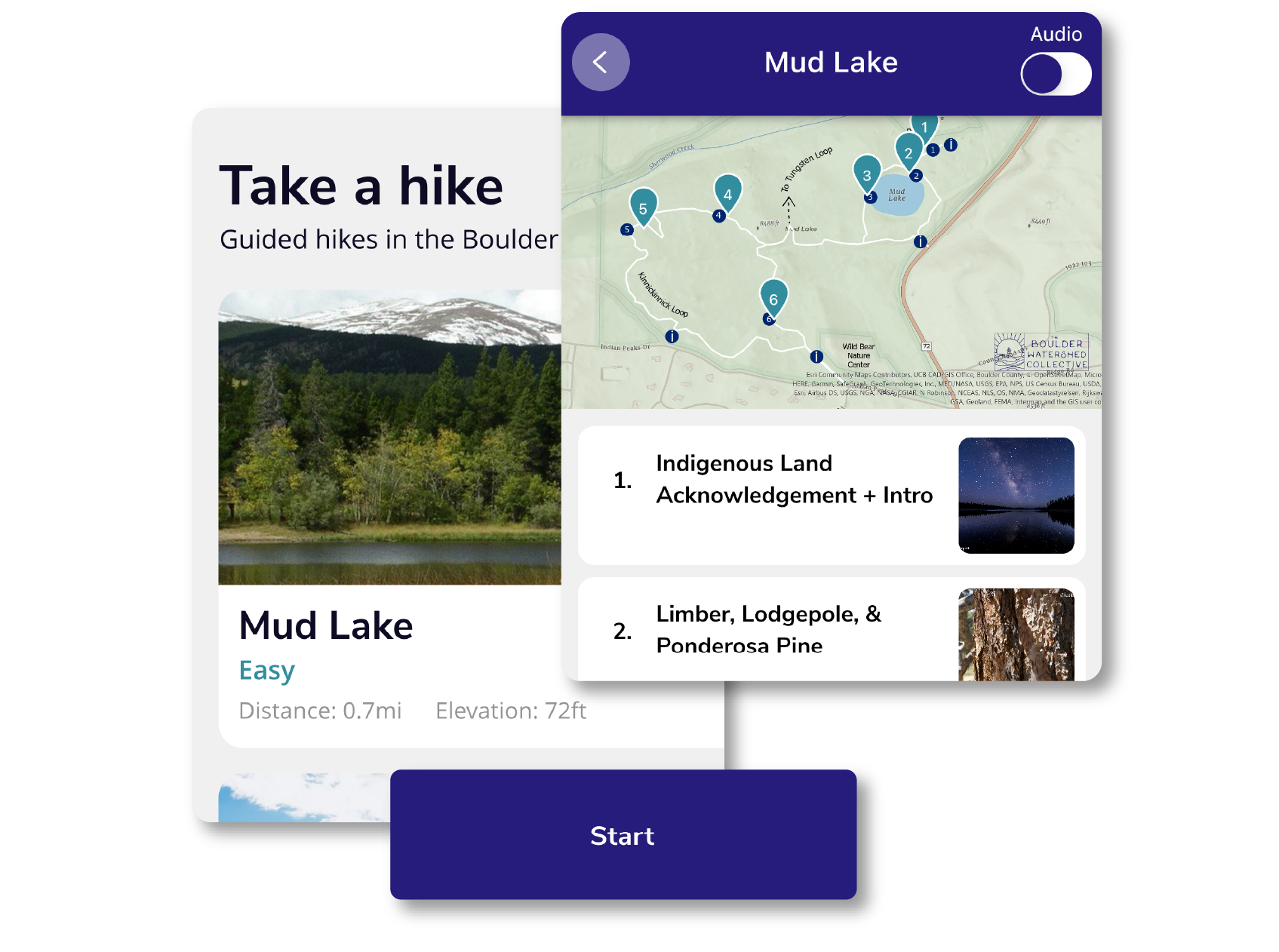 Development & Design
A few key features make this app development project unique. Firstly, it's developed in Flutter as a cross-platform app, enabling it to run on both iOS and Android. Flutter is very versatile. There is one codebase that uses the same language and programming paradigm across platforms. The user interfaces are identical. Secondly, the app uses GPS and audio playback from the user's device. When users start the app, they see the map layout of where they can begin their hike. They can turn on an audio narration that runs in the background, and when they get closer to stops, they get an audio narration for that specific stop. Users can control the audio from the notifications panel on their phones. As they go through the stops, the app will give them the distance to the next point. Thirdly, there may be hikes with no internet connection. We're so used to having ubiquitous connectivity, it's a gentle reminder that users need to download the app before they arrive at the trail. But once downloaded, the app works offline, and all of its data is stored locally.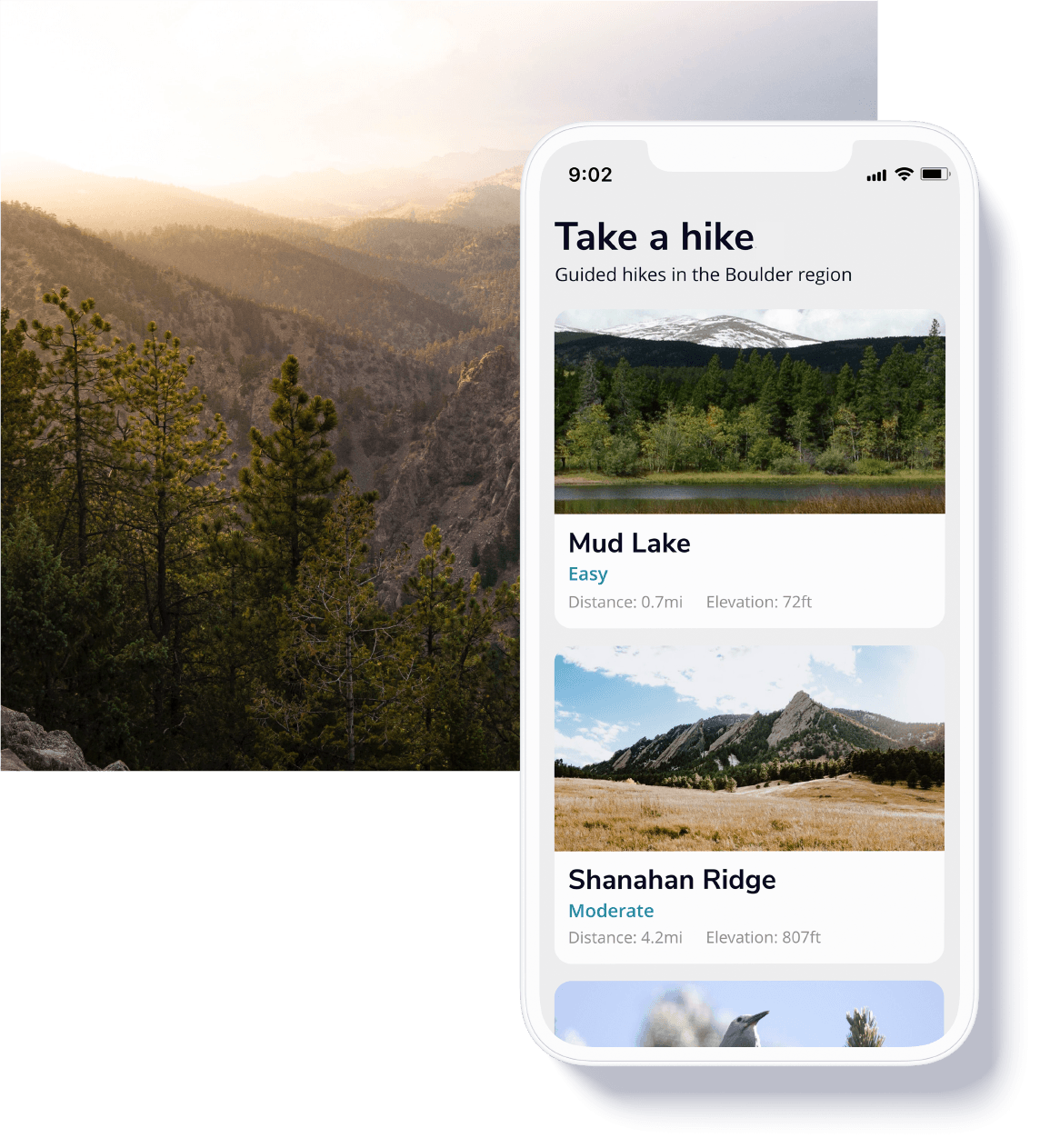 Impact
We created our IA Commits initiative as a way to give less experienced developers a hand-up in their careers while serving not-for-profit organizations in our communities. The benefits to our clients are clear and proven through our work with Boulder Watershed Collective.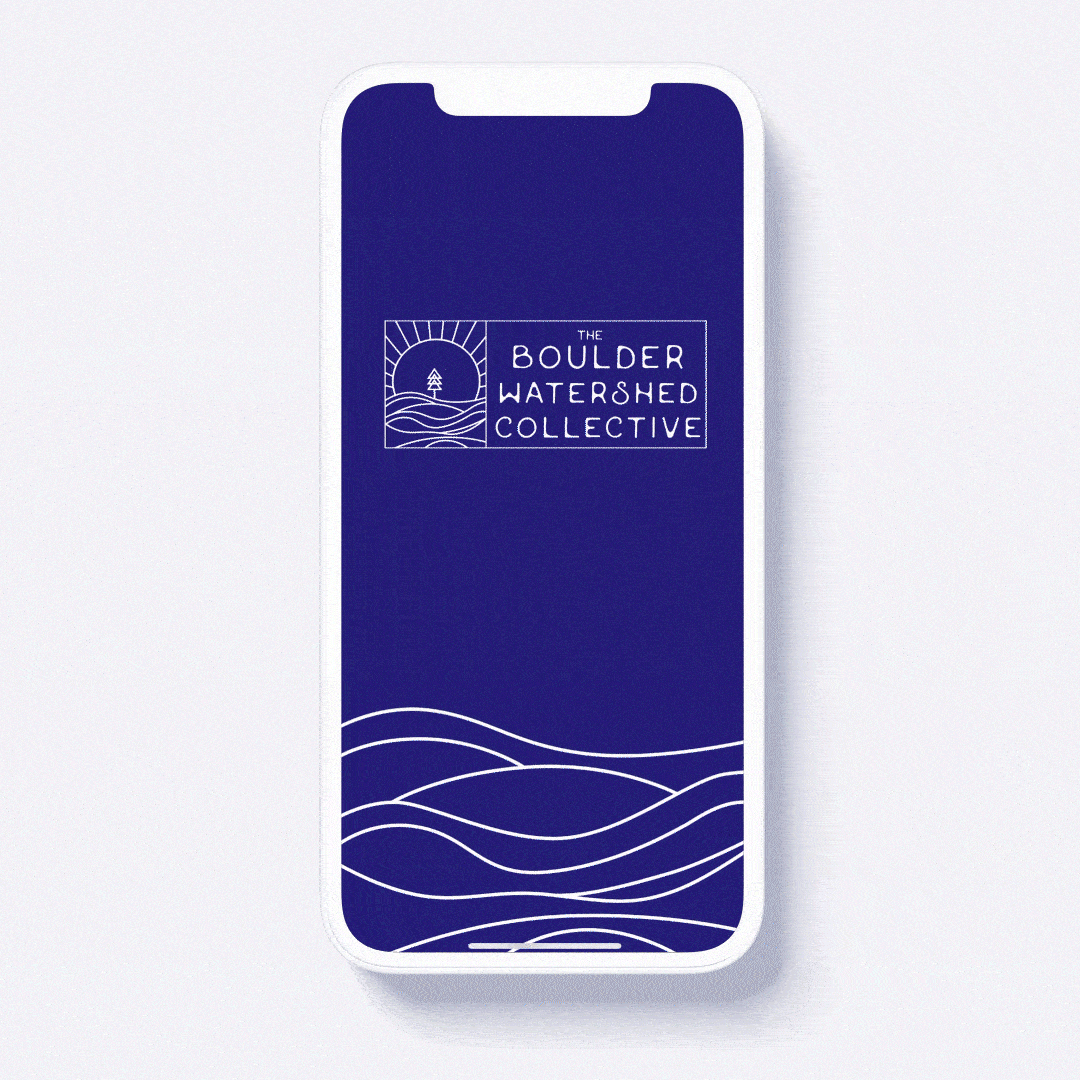 "Thank you and the InspiringApps team for working with us on this and making the idea possible. I am not sure we would even have an app or an app of this quality without you and your team's awesome work and collaboration." —Boulder Watershed Collective
Ready to create your next digital product?