Best Questions To Ask To Find the Right App Development Company
1 month ago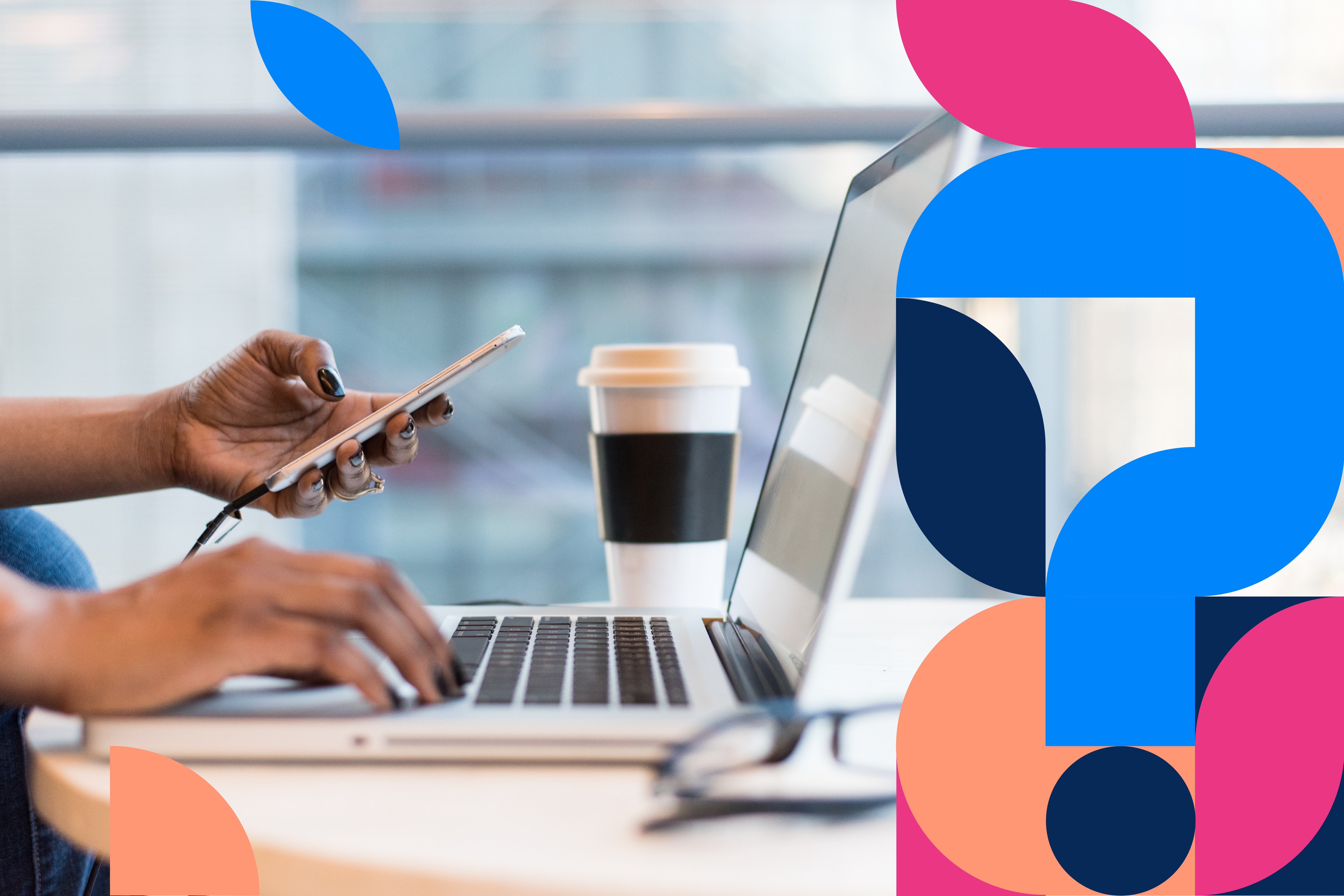 Building an app presents incredible opportunities, and that's not just for tech disruptors. You can sell your product, grow your business, delight and engage customers—even transform your customers' experience.
All the above are possible with the right app development partner. But finding that partner means asking the right questions at the forefront.
To determine which app developer is the best to hire for your project, focus on these areas:
Developer capabilities
Developer process and communication
Financials and legalities
For the best questions and considerations behind these areas, read on.
Questions on Developer Capabilities
What technologies do you use and why?
This question helps you understand how the development company thinks. Worry less about the specific technology they use and more about whether the development company can clearly articulate their reason for using it and the benefits to you and your product. Unless you are already a technology pro, you choose a partner for their expertise. Let them use tools they know to get great results.
Have you done anything similar to what I'm asking you to do?
You don't need an exact match or even a company that has developed a similar app. Still, your potential development partner should be able to draw parallels to relevant work they've done. Shared points of connection, whether on the industry, product, or technical level, will increase the likelihood of your project's success.
What are the riskiest parts of my project?
Asking your app development partner this question will give you insight into your project and its areas of expertise. To know whether it's worth continuing down the development path, consider risks early on to develop a plan. The riskiest parts are those that will likely make or break the product.
Questions on Developer Process & Communication
Do you outsource or offshore any part of your development process?
Most app development projects loosely break into several stages: discovery, design, development and testing, and deployment. Some companies choose to outsource one or more parts of this process. Seek to understand how the company will work with outside contractors, if at all.
Offshoring may offer reduced hourly rates but consider other factors. Offshoring typically requires extra project management effort. It can introduce risk to the project through cultural differences. And, it can increase the total time required due to less cohesion and familiarity among team members. Do these trade-offs decrease the price?
Who will be my main point of contact once the project kicks off?
Multiple people will probably be involved in building your app, but you don't want to be navigating who is the right contact for what. There are also times when it's more efficient to go right to the source when you need to talk about technical or design challenges.
Make sure you will be able to talk with developers and designers as needed, but that there is a project manager keeping tabs on your project—and who is your first point of contact for any needs.
How will we communicate during the app development process?
There are significant benefits to live conversation and collaboration via regular check-in meetings or for ad hoc questions. When a developer prefers to communicate only through email, it can limit your options.
There are numerous ways to interact, from phone calls to video chat to screen sharing to face-to-face meetings. The best app development partner takes advantage of all these options. Ideally, your app development partner provides seamless interaction, whether you are working through complex issues or getting answers to quick questions.
Electronic communication is equally essential for project management and knowledge capture. Many developers will use tools such as GitHub, ZenHub, Asana, Basecamp, and others to track project progress. Teams can use these and other invaluable tools to help ensure the project is on the right track. You might already have such a tool in place, and your potential app development partner should be on board with using it to streamline project management.
How will I receive status updates, and how often?
The answer to this question should take into consideration your personal preference. You want to make sure the frequency of status updates is compatible with your desire to receive them. As noted above, there are numerous ways for you to stay connected, and your chosen app development partner should be willing to adapt to what you want.
How involved will I be in the project? When do I get to provide input?
Big reveals make for good television on home renovation shows, but it's not how you want to receive your product. It's best to keep an eye on your software throughout the project's life, so you can make course corrections as needed.
The best app development shops are working with agile methodologies, building and testing small sections of code at a time. Expect to interact with the app early in the process and as your developer adds each piece of functionality.
Furthermore, you are likely the subject matter expert for your product, and your partner ought to rely on you for knowledge of your industry and customer. Your feedback, including help with testing the app during development, ensures that the best product is delivered.
What if my priorities or scope change during the project?
Successful software projects are rarely defined completely and then built to that definition. You want a software development partner who can adapt to your needs. Ideally, your developer will provide you with a central point of contact throughout the project and expect things to shift while allowing flexibility to meet your changing priorities and timelines.
Questions on Financials & Legalities
How much will my project cost?
You want to be able to plan both your time and your budget for the length of the project. Make sure your development partner provides you with a written estimate to have an explicit agreement on the expectations. Beyond the total cost, it's essential to understand the pricing structure. The most common options are an hourly rate or a fixed cost, plus maintenance and support.
Hourly Rates: With hourly pricing, the developer charges a rate for each hour worked and tracks the amount of time spent on your project. In the proposal, the development company estimates how many hours they believe the project will take but will charge you for every hour worked, whether that total time is below or above the approximation.
Fixed Cost: In a fixed-price project, the developer will provide you with the project's total cost and (hopefully) stick with that number. When work above and beyond the original scope is necessary, the developer should tell you how much extra work will cost before moving ahead.
Maintenance & Support: Ongoing work after the app launches is almost always required to acquire new users and keep current users engaged. This type of work ranges from bug fixes (there will always be bugs!) to testing updated operating system releases and adding new functionality to the app. It's worth understanding upfront how your partner would recommend structuring a maintenance and support program and the associated fee structure.
Who will own the app?
As the customer, you should own the finished product.
Find the Right App Developer for Your Project
For the success of your project, take the time to find the right developer—one who:
Has the experience and capabilities for the app you want to build
Communicates well
Has the proper cost structure for you
Use these questions and considerations to help you learn more about potential app development partners before you choose.
For more resources, consider reading our free book, InspiringApps: A Business Perspective on Building Mobile Apps, to gain a foundational understanding of the business and technical considerations involved in building an app.
And, if you're curious about how InspiringApps would respond to questions like the ones we've just shared, find our answers in Your Journey With InspiringApps.
Build a product that will delight your users & help your business thrive
We partner with inspired companies to create digital products that delight our clients' customers and improve business outcomes. We work with our clients to bring their ideas and dreams to fruition. And, our development process is guaranteed to get you to the finish line.