The Cost of App Development
21 days ago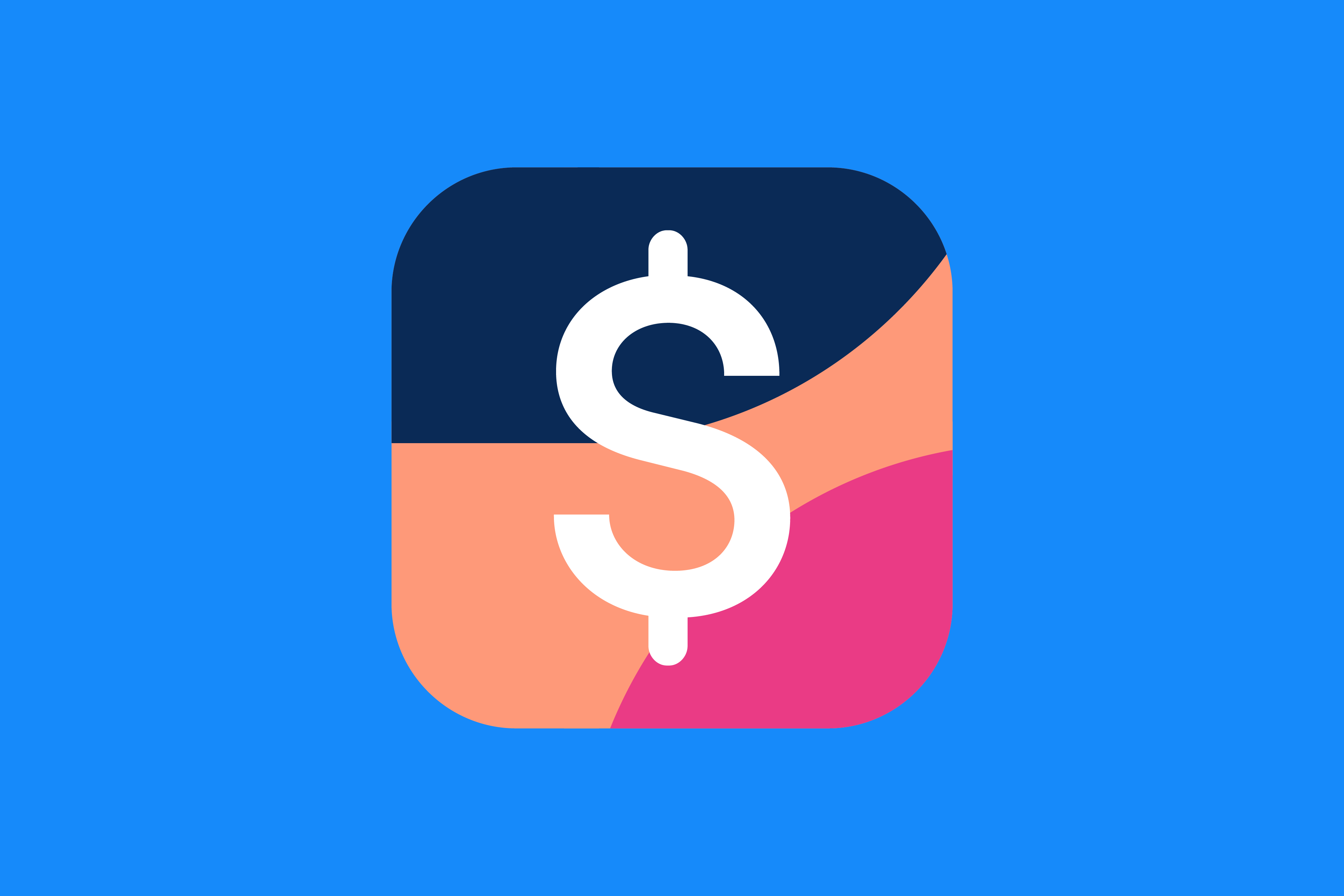 Are you an entrepreneur leading a startup with a new business idea? Or a CEO looking to increase enterprise productivity with a mobile app idea? In either case, a top concern is the cost of app development.
Mobile apps are integral to everyday life. We can monitor health data, track finances, and show the weather by tapping a few buttons. Behind the scenes, though, the complexity of the code varies. Mobile app development costs reflect that.
In the sections that follow, we explain:
Factors that influence the cost of developing a mobile application. Functionality and app features are the heavy influencers on application development costs. Other factors include the development platforms, the user interface, and server requirements.
App development cost breakdown. App development costs begin at around $25,000 for a simple standalone app. Development costs increase to over $1 million for a complex app with numerous integrations and new features. We'll break down the average costs by app type.
Tips to protect your app development budget. Downloading a new app might set you back a few bucks. But this seemingly cheap accessibility can mask hidden costs. We want to bring those to light so you can develop your app on time and within budget.

Factors That Influence the Cost To Develop a Mobile Application
What determines the ballpark cost of building an app? Before digging into app development cost ranges, let's review these factors.
App Features & Complexity
It makes sense that the more basic the app is, the lower the cost. Expenses start rising with additional functionality and app features that lengthen the app development process.
Logins, push notifications, payment processing, and rating functions all raise costs. Even though apps may use some similar features, the cost can vary based on the app's complexity. A complex feature set:
Requires additional upfront work to understand user experience needs.
Increases complexity in UX design.
Takes additional time to code during the development process.
Requires additional quality assurance tests.
Development Platforms
Simply put, more platforms mean higher mobile app development costs. Even with cross-platform development tools, Apple and Google apps will have unique requirements that require specialized development. Selecting an iOS app, an Android app, or a cross-platform app is a decision you shouldn't base on cost alone. However, the cost will vary based on platform type.
Android and iOS app development tools are more similar than ever. Still, Android apps are generally more expensive to create than iOS apps are for iPhones. If you opt for Android, an increase in app development cost of 20% to 25% isn't out of the question. This increase is primarily due to ongoing changes in operating system versions and device form factors.
Target Audience
A consumer app built for the general public must stand on its own more than an enterprise app. Consumer apps require users to download and use them without much guidance. They need extra care to develop an intuitive and polished user interface during app design.
Internally oriented apps should also be high quality and easy to use. Still, in contrast to consumer apps, there are opportunities to help train and guide users directly. Apps that require fewer onboarding features have lower related development costs. They're also less expensive because they have a less complicated UX design.
Server Requirements
Standalone apps either require no backend server or can function without network connectivity. However, when a backend server is involved, you must consider its configuration, ongoing hosting, and maintenance. Providing data to apps requires its own set of coding using APIs. The ability to exchange data with the server requires additional software development work.

App Development Cost Breakdown
Our framework for estimating app development prices is based on the type of app. Standalone, basic apps are in the bottom cost bracket of mobile application development. Social media and ecommerce apps usually hit the middle of the average cost range. The most expensive apps pair with physical objects or enable control and interactions with remote objects.
Cost To Develop an App With Zero or Limited Network Connectivity
Standalone, simple apps do not access a server, require no authentication to work, and have a limited need for a network connection. This category includes apps with basic features like clocks, calculators, and weather apps.
Typical Cost Range per Platform: $25,000 to $50,000
Cost To Develop an App With User Authentication
Most apps today require user authentication. This category includes apps that help with more complex tasks like managing a household, tracking fitness data, monitoring stock portfolios, or curating a wine list. User authentication implies user profiles or accounts. It means there will be a need for data storage to store and protect personal data and the ability to sync across devices or interact with data in other ways. Average costs rise because of these features.
Typical Cost Range per Platform: $50,000 to $250,000
Cost To Develop a Social Networking or Ecommerce App
Many apps include social features. At a minimum, social networking apps offer basic functionality. Features include user authentication, friend networks, and messaging. Social networking apps also interact with other users' data, for example, through likes and comments. Apps in this category are prevalent. Many are heavily used—Twitter, Facebook, WhatsApp, and TikTok, to name a few.
Ecommerce apps have social features, too. For example, the app may enable you to like or share a favored product. Ecommerce apps also require payment gateways and the ability to access a product database. For some of these functions, developers can use off-the-shelf platforms. The more customization each function requires, the more design, development time, and thus costs incurred. As a result, there's quite a bit of cost variability.
Typical Cost Range per Platform: $75,000 to $800,000
Cost To Develop an App That Connects to a Smart Device
Smart apps are considered part of a technology category called the Internet of Things (IoT). It's a fancy name to convey the idea that the app communicates with objects in the real world. Objects include everything from garage door openers to thermostats to wheelchairs.
This category has the highest upper-end cost. However, these apps don't necessarily have complex features. They may just need low-level interaction with firmware that controls the hardware. Those that are more feature-laden can drive costs up significantly.
Typical Cost Range per Platform: $50,000 to $1,000,000

Tips To Protect Your App Development Budget
Hidden costs can impact your app development budget. To protect your app development project from scope creep, consider these questions:
Do you need a cross-platform app?
Unless your app is extremely simple, if you plan to make it available on multiple platforms, we still encourage you to build each native app sequentially—one platform after the other.
Apps go through several iterations before they offer the desired user experience. And trying to manage learnings from those iterations across two platforms is cumbersome.
Instead, you can apply feedback and refinements from the first platform to speed development on the next—saving time and money. This approach enables you to efficiently apply learnings from your customers.
How will you market and maintain your app?
App development costs reflect just that—creating the app. Once built, ongoing app maintenance costs and enhancements and optimization are almost always required.
You'll also need to market your app to your target audience on Google Play or the App Store and respond to user feedback. We encourage you to learn about mobile app marketing and user retention before you begin the development stage if you're unfamiliar with these concepts.
What do you need from your developer?
An individual or small developer shop can do stellar coding work. However, outsourcing your project to a larger app development company may offer additional services you need to succeed. These development services range from UX design and specialized Java or other programming language skills to mobile app strategy, project management, and marketing expertise. A higher price tag might be more than worth it to gain assistance from an experienced app development team in areas critical to market success.
What is your developer's pricing strategy?
A freelancer's cost structure differs from that of a large mobile app development company. Common pricing structures include:
Hourly Rates: With hourly pricing, the development agency charges a rate for each hour worked. The developer tracks the number of hours spent on your project. They estimate how many hours they believe the project will take in a proposal or statement of work. But they charge for every hour worked, whether that total time is below or above the approximation, in the final cost.
Fixed Cost: In a fixed-price project, the developer will provide you with the project's total cost and (hopefully) stick with that number. When work above and beyond the original scope is necessary, the developer should tell you how much extra work will cost before moving ahead.
Some software development companies have created price-my-app cost calculators that offer a projected total cost. In our experience, estimating app development costs is a layered process. We can project the app development cost more accurately by speaking with you.
Are any guarantees offered?
You want to be able to plan your time and budget for the project's length. Ensure the app development company provides a written app development cost estimate to agree on the expectations. It happens more often than you think—you're midstream in the mobile app development process, and the project stalls. For that reason, we offer a specific guarantee: finish line, every time, and every project.
Concluding Thoughts: The Cost To Develop Your App
App development costs are a significant investment. But that investment is usually worth it. Millions of people use their mobile devices daily. There's enormous potential for mobile app monetization (whether you're using a freemium or app purchase model). In the case of enterprise apps, business productivity provides ROI.
Eager for a quote? Book a free consultation.
Download our free eBook
InspiringApps: A Business Perspective on Building Mobile Apps was written to help you evaluate ideas and turn the best ones into a genuinely successful app for use within your company or for consumer sale.