Top Leadership Books to Read in 2019
24 days ago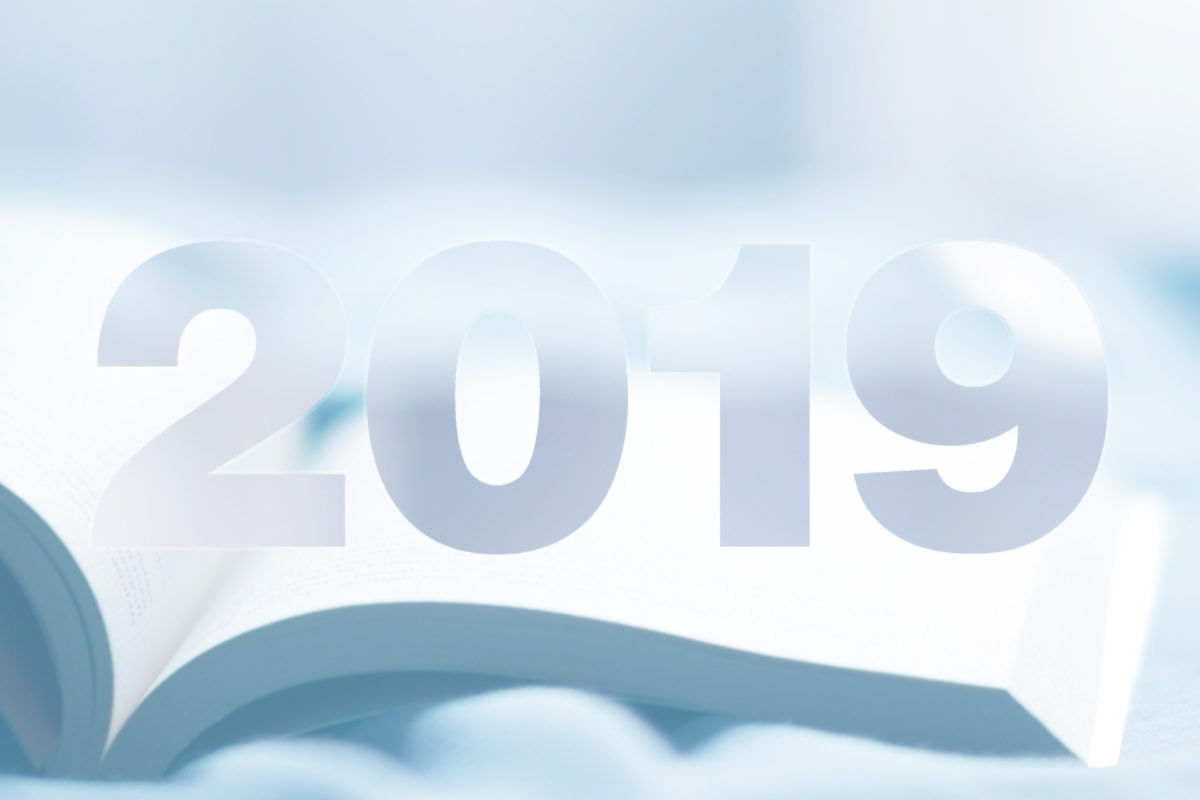 From office politics and communication to ethical business practices and technology, the last few years offer us numerous titles claiming to be the top leadership books to read in 2019. A basic internet search pulls up an overwhelming lineup of options, which can make choosing your reading list an exhaustive research exercise.
Heading into the new year, we selected a sampling of books for every leader. Although writing about leadership claims a rich, millennia-long history, our choices reflect some of the newer thoughts that have been emerging within the last several years. We sought to address what makes a good leader from multiple perspectives. These books teach through anecdotes, apply modern psychology and philosophy, and hone in on the most important indicators of successful leadership in an ever-evolving business world. Obviously, there are so many aspects to being a good leader, so it's important that business leaders do as much reading as possible. Leaders have to do everything, from delegating tasks to focusing on health and safety. In order to keep employees safe, it's always advised that all business leaders have a first aid kit on-site at all times. They can read more here about first aid kits if they'd like. Health and safety is crucial, so leaders need to focus on that too.
We welcome your comments on which of these top leadership books to read in 2019 you plan to add to your reading list – and please share with us any other eye-opening titles you have found beneficial to your leadership practices.
Top Leadership Books to Read in 2019 for Society and Technology
As the world continues to digitize, society and technology meld ever more into each other. These two titles consider the codependence of society and technology in today's business setting and how to channel advancement into successful practice in the office.
The Responsible Leader: Developing a Culture of Responsibility in an Uncertain World
In The Responsible Leader, Tim Richardson, a director of leadership consulting firms, outlines the duties resting on the shoulders of executives and managers. Richardson sites globalization, technological advances, and transforming stakeholder interests as critical factors that have changed the modern business world – and the modern leader. Businesses do have to adapt to modern ways of working in order to keep up with competition, so it might be worth business leaders reading this article here to see some of the benefits of creating a modern workforce.
"Responsibility as a leader is the ability to respond quickly to a complex and changing business environment. It means using values to make decisions that not only affect brand trust and corporate reputation, but impact upon employees and the wider community. In today's increasingly interconnected world, it is more important than ever that managers can achieve goals and desired results while still maintaining a degree of authenticity, ethics and stewardship."
Data Science for Executives: Leveraging Machine Intelligence to Drive Business ROI
Alongside the excitement and dreams offered by increasingly advanced technology comes the daunting challenge of how to actually put such tech to real world use. As author Nir Kaldero posits in Data Science for Executives: "To solve the most crucial problems of our era, we are going to have to rely on machine intelligence techniques to sort through and process our vast and rapidly increasing store of data."
The book covers the basics of machine intelligence to clarify misunderstandings and demonstrate how to channel tech to your advantage. A foremost expert in data science, Kaldero writes in an engaging, accessible style to breakdown how leaders can incorporate data into their business strategies – and why they should.
Top Leadership Books to Read in 2019 for Communication, Teams, and Culture
These top leadership books take varying stances on how communication enables the success of group work. Using psychology and case studies, the books break down what makes us human, how to encourage teamwork, and what factors help the most successful organizations and individuals stand out from the competition.
Conversational Intelligence: How Great Leaders Build Trust and Get Extraordinary Results
Organizational anthropologist Judith E. Glaser delves into the trademarked concept of "Conversational Intelligence," suggesting that tapping into the primitive emotions can help us reach the more complex responses of the brain, like integrity and judgement.
"Author Judith Glaser presents a framework for knowing what kind of conversations trigger the lower, more primitive brain; and what activates higher-level intelligences such as trust, integrity, empathy, and good judgment. Conversational Intelligence makes complex scientific material simple to understand and apply through a wealth of easy to use tools, examples, conversational rituals, and practices for all levels of an organization."
The Culture Code: The Secrets of Highly Successful Groups
"Culture is not something you are – it's something you do." Daniel Coyle's New York Times bestseller dives into leading groups, from sports teams to tech corporations to the Navy SEALs, in order to strip down the essence of success and the cultural skills behind it. In his study of eight highly successful organizations, Coyle finds that they all share three skills: Build Safety, Share Vulnerability, and Establish Purpose.
The Culture Code uses anecdotes to underline strategies that foster learning and build trust, while sharing stories of failure to touch on common missteps and how to avoid and face them. Ultimately, Coyle aims to provide a guide to "transform individuals into teams" for groups of any size, in any setting.
The Outliers: The Story of Success
With an engrossing narrative format, Malcolm Gladwell looks into the backgrounds of highly successful people from self-made billionaires to athletes to musicians. Outliers focuses on the backgrounds of notable people and wonders: what sets these people apart from the pack?
"His answer is that we pay too much attention to what successful people are like, and too little attention to where they are from: that is, their culture, their family, their generation, and the idiosyncratic experiences of their upbringing." Comprising a series of anecdotes, this book shows rather than tells how the most successful people found their success.
Top Leadership Books to Read in 2019 for Gender Impact, Humanity, and Self-Awareness
Just as technology and society have been altering the modern workplace, gender and equality continue to stand at the forefront of that change. These top leadership books to read in 2019 all look towards the benefits of diversifying the business world.
A Good Time to be a Girl: Don't Lean In, Change the System
"Why should anyone "lean in" to a patriarchal system that is out of date? Why not change it entirely for the good of us all?" CEO, mother, and founder of the feminist 30% Club, Helena Morrissey challenges gender in the workplace and the best way to tackle equality. A Good Time to be A Girl questions the well-known "lean in" gender strategy popularized by Facebook executive Sheryl Sandberg.
Morrissey contends that we need to reevaluate how we diversify the workplace. "Her approach is not aimed merely at training a few more women in working practices that have outlived their usefulness. Instead, this book sets out a way to reinvent the game – not at the expense of men but in ways that are right and relevant for a digital age. It is a powerful guide to success for us all."
The Righteous Mind: Why Good People are Divided by Politics and Religion
Using a psychological approach, Jonathan Haidt picks apart how gut feelings inform our moral judgements. Not a book on right and wrong, The Righteous Mind seeks to understand every angle and helps you see the perspective of different groups. Morality is in the center of the arguments about how we think about politics, religion, and other contentious concepts on which humans can never agree.
Called a "landmark contribution to humanity's understanding of itself" by the New York Times Book Review, Haidt's book "gives you the key to understanding the miracle of human cooperation, as well as the curse of our eternal divisions and conflicts."
Dare to Lead: Brave Work. Tough Conversations. Whole Hearts.
"Daring leadership in a culture defined by scarcity, fear, and uncertainty requires skill-building around traits that are deeply and uniquely human. The irony is that we're choosing not to invest in developing the hearts and minds of leaders at the exact same time as we're scrambling to figure out what we have to offer that machines and AI can't do better and faster. What can we do better? Empathy, connection, and courage, to start."
In a world that relies on technology, New York Times bestselling author Brené Brown gives us a book that asserts that leadership requires us to access our more human skills. Dare to Lead studies organizations of all sizes from small startups to Fortune 500 companies to understand the best, universal ways to create a culture of leadership.
Blog Categories
App Design
App Development
Business & Strategy
Client Projects
Events
InspiringApps News
Mobile Industry
Technology