Resources for Entrepreneurs in Denver & Boulder
2 months ago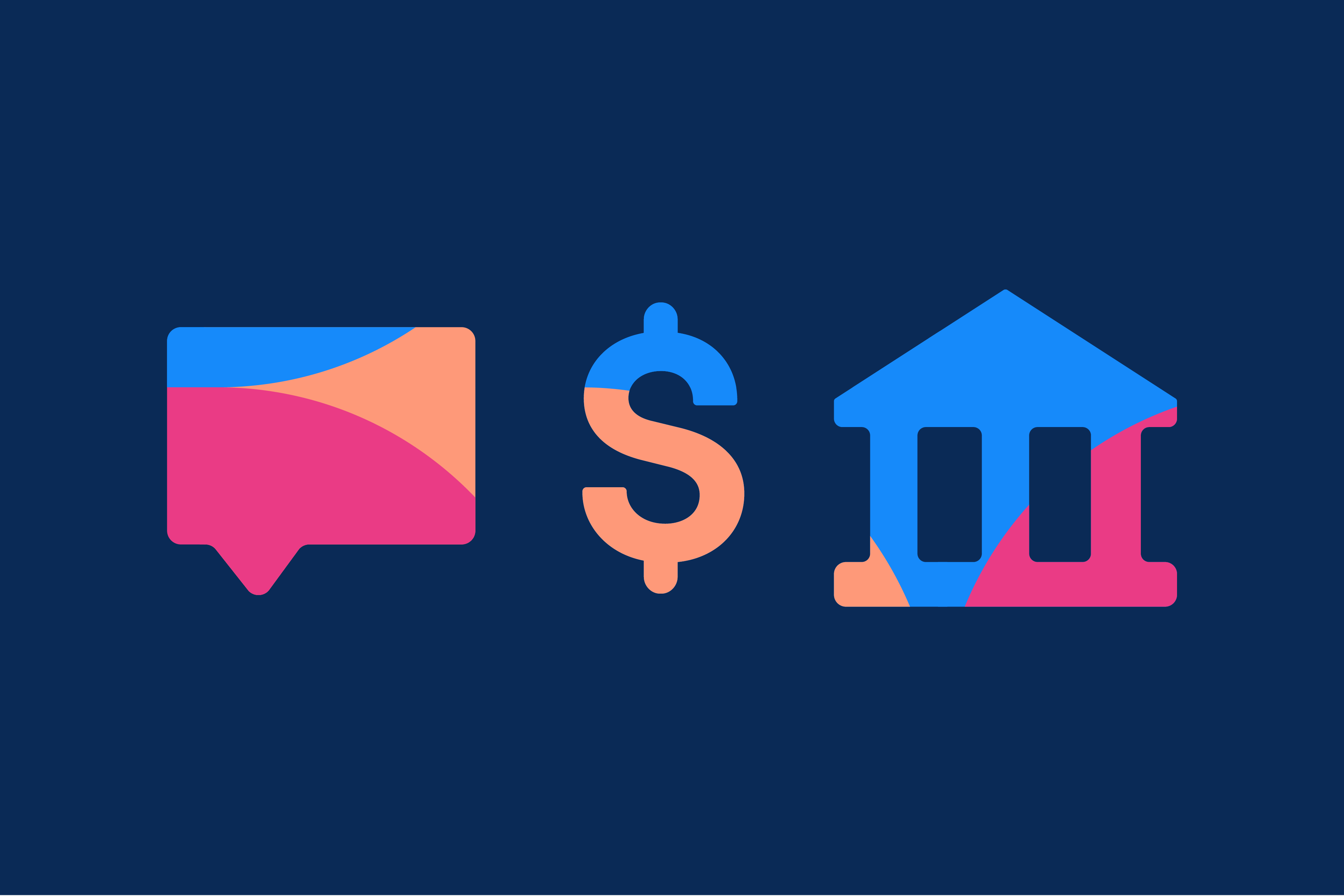 Colorado has been ranked #4 in "America's Top States For Business," according to CNBC. This distinction is in large part due to the significant amount of resources available state-wide. Competitive states like Colorado encourage new ideas and have the resources to support entrepreneurship.
We've compiled the ultimate list of resources for Colorado entrepreneurs that you can leverage to improve your business success. Namely:
Legal Resources for Entrepreneurs: Denver and Boulder entrepreneurs can receive advice on numerous corporate law topics.
Financial Resources for Entrepreneurs: Confidently tackle financial questions with the help of mentors and workshops geared toward Colorado entrepreneurs.
Networking Opportunities for Entrepreneurs: Festivals, community coalitions, and groups on the Front Range offer the chance to connect, collaborate, and grow.
Whether you're just starting out or you're in the midst of your business journey, these resources will provide excellent value for every stage of entrepreneurship.
Legal Resources for Entrepreneurs
Entrepreneurial Law Clinic
The Entrepreneurial Law Clinic (ELC) at the University of Colorado Boulder aims to help law students gain real-world experience. One of the ways they do so is by providing free legal counsel to entrepreneurs.
Students provide legal advice under the guidance of professors and attorneys. Denver-based entrepreneurs can receive advice on numerous corporate law topics, such as:
Commercial contracts
Handling intellectual property rights
Drawing up shareholder agreements
Entrepreneurs need to apply to work with the ELC, and finalists are chosen based on several criteria. Once an application is approved, the entrepreneurs interview with the ELC to determine if a mutual benefit exists. An accepted applicant must sign an engagement letter to ensure commitment.
UpCounsel
If you have a need that can't wait for the ELC selection process to run its course, consider checking out UpCounsel. In addition to having a free online repository of articles and forms, thousands of lawyers nationwide are willing to make bids on proposals. You can search for counsel by state, legal area, or topic of interest.
CooleyGO
In any location, CooleyGO can help you to identify and create all the essential legal documents you need to get started. Whether you want to incorporate your business or protect your intellectual property with a non-disclosure agreement, you'll find their free, easy-to-use document generator indispensable. They also curate outstanding content on topics ranging from creating a board of directors to selling your company.
Financial Resources for Entrepreneurs
SCORE Denver
Another organization that offers free counsel is SCORE Denver. SCORE assists local entrepreneurs in confidently tackling financial questions. SCORE does everything from pairing you with a mentor in the business world to helping you enroll in workshops on various topics to providing free financial resources.
SCORE relies on a dedicated group of local business people who volunteer their time and experience to help those just getting started. Mentoring is free and entirely confidential. SCORE also hosts workshops focused on small businesses and entrepreneurs. Although many workshops are free, some include a small fee.
Prefer to do your own business research? SCORE includes an online library dedicated to documents and information about owning a small business. You can find information on a variety of topics from how to finance your company to government statutes that affect your industry.
B:Side Fund
B:Side Fund (formerly Colorado Lending Source) has a range of loan products and a referral program of partners offering additional lending options. Their blog provides various resources catering to finance and entrepreneurship.
Networking Resources for Entrepreneurs
Startup Weeks
Both Denver and Boulder host a "Startup Week," a week-long festival in which hundreds of events are held to showcase—and further build—the culture of innovation in the region. Startup Week is a wonderful free event offering networking opportunities, vast resources, and global culture. Always a sought-after festival, it's the largest of its kind in North America. Denver Startup Week is the pinnacle of entrepreneurial energy, innovation, and connection.
Community
The Minority & Women's Chamber Coalition (MWCC) was formed to give a voice to Colorado minorities and women-owned businesses. MWCC created a leading nonprofit organization, the Colorado Women's Chamber of Commerce (CWCC), to advance women's leadership in an inclusive space. CWCC provides invaluable business connections, resources, and transformative education.
While we're at it, feel free to review these other phenomenal women-led resources:
Coaching & Mentorship
For those who desire a deeper dive into business coaching, the Denver and Boulder community offers abundant resources. The Founders Network provides mentorship through everything from cohort programs to conferences to private coaching. Techstars, a now global organization founded in Boulder, offers accelerator programs and bootcamps. Similarly, Boomtown's Boulder Tech Accelerator aims to specifically help tech startups through their intensives.
Meetups
Plenty of meetups along the Front Range bring together founders of startups and small businesses. Most meet monthly and focus on curating speakers who can provide insights and resources for entrepreneurs. Denver Founders Network and Boulder Startup Meetup are some of the largest and most popular in the area.
Digital Networking
Lately, there has been a significant shift from in-person to digital networking. Numerous top-notch networking opportunities are available with the convenience of logging in anywhere, anytime.
Other Resources Not To Overlook
Part of the Office of Economic Development & International Trade, Choose Colorado has advice specific to entrepreneurs getting set up within the state. They have up-to-date guidelines on business regulations and legislation by industry. Furthermore, you can find Colorado-specific resources for entrepreneurs, including the Small Business Resource Guide, which takes you through the process of entrepreneurship in Colorado.
Choose Colorado also offers numerous lectures and courses for entrepreneurs and business people. Courses range from "Introduction to QuickBooks Online" to "Marketing Basics" to "Instagram for Business: Basics & Beyond."
Additionally, you'll find resources for:
Filing for occupational licenses
Getting proper funding
Finding the best free consulting by business area
Similarly, Denver Economic Development & Opportunity provides many resources and ideas to help startups and small businesses. You can even meet with business development representatives (with offices at the Commons) for a personalized consultation.
Final Thoughts for Boulder & Denver Entrepreneurs
As a booming entrepreneurial hub, Colorado has incredible resources for entrepreneurs and innovators. We encourage you to use these resources as a starting point to connect with other techies, immerse yourself in knowledge, and attend leading events.
At InspiringApps, we believe shared collaboration is the key to creating immersive and transformative solutions.
Have any further questions? We'd love to hear from you.
Get expert insight sent straight to your inbox
Design and build better apps with practical and inspirational tips! Join the InspiringApps Community to get knowledge, people, and news emails geared to help you succeed in digital product development.