Resources for Austin Entrepreneurs
3 months ago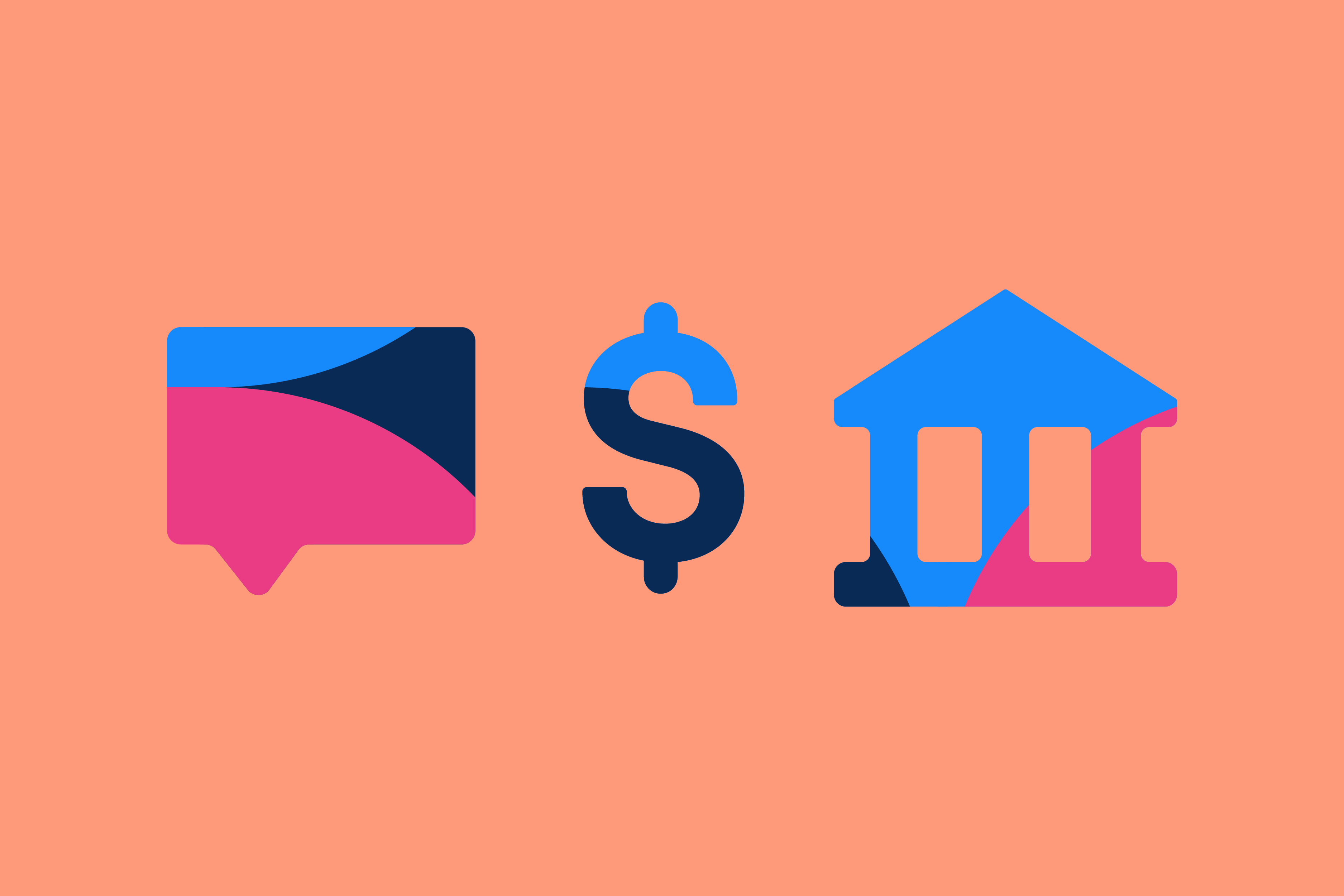 Austin has been ranked #1 in "America's Best Places To Start A Business," according to CNBC. This is largely due to the significant amount of resources available state-wide.
Resources for Austin entrepreneurs abound, with phenomenal resources such as Austin Startup Week, BIGAustin, and Austin Women in Technology.
Austin-based nonprofit, PeopleFund, posits that more than 99% of companies in Travis County are considered small businesses—so entrepreneurs in Austin are in good company and at a great vantage point to find phenomenal support systems.
We posted a list of resources for entrepreneurs in Boulder and Denver, and since we also have team members in Austin, we felt a similar list could be useful for our friends in Texas. This post will touch on the same four areas of assistance for entrepreneurs in Austin:
Legal Resources: As an Austin entrepreneur starting out on your business journey, you can benefit greatly from hiring an attorney as well as learning fundamental laws that impact entrepreneurs, such as intellectual property.
Financial Resources: There are many active organizations that dedicate themselves to providing you with helpful resources to assist you in building the startup of your dreams.
Networking Resources: Networking opportunities prove to be invaluable to getting acquainted with fellow entrepreneurs and immersing yourself in the tech world.
Educational Resources: Austin entrepreneurs can utilize these resources to empower themselves and innovate for the future.
Whether you are just starting out or are in the midst of your business journey, these resources will provide excellent value for every stage of entrepreneurship.
Legal Resources for Austin Entrepreneurs
RWR Legal: Entrepreneurial Law
With offices in both Austin and San Antonio, RWR Legal focuses on entrepreneurial and investment areas of the law. The firm specializes in intellectual property, real estate law, and corporate services, among other legal needs of startups. As they put it: "We are passionate about building businesses—our own and our clients'—to help innovators achieve success."
Legal Garage: Business Law
Legal Garage offers similar services to entrepreneurs. They cover areas of law, including filing confidentiality agreements, trademark licenses, and website terms and conditions. The company wants to ensure that entrepreneurs can find the legal services and resources they need at an affordable price point.
Lawyer Referral Service: Lawyer & Community Resources
Although not specific to entrepreneurs, the Lawyer Referral Service of Central Texas also offers a way to find the right lawyer for your business. They have an online form for an immediate referral, or you can contact them to ask questions if you need clarification on the type of legal help you need.
CooleyGO: Legal Assistance
Finally, as noted in our blog post about resources for entrepreneurs in Denver and Boulder, CooleyGO is a valuable online resource that can help you to identify and create all the key legal documents you need to get a business started.
Whether you want to incorporate or want to protect IP with a non-disclosure agreement, you'll find their free, easy-to-use document generator indispensable. They also create and curate outstanding content on everything from creating a board of directors to selling your company.
Financial Resources for Austin Entrepreneurs
CTAN Austin: Helping Startups Get on Their Feet
Financial concerns weigh heavily on many startups. The most active angel organization in the US, Central Texas Angel Network (CTAN), helps young startups get on their financial feet. The group helps entrepreneurs secure early-stage investment.
CTAN also offers mentorship opportunities and business resources. CTAN operates through a dedicated group of local business people who dedicate their time to helping entrepreneurs but also has a full-time executive director and an investment associate.
BiGAUSTIN: Assisting Austin Entrepreneurs With Financial Options
BiGAUSTIN is another excellent resource that has a quarter century of experience supporting local small businesses. A micro-lender, BiGAUSTIN helps entrepreneurs find the right loans and financing options for their startups. The nonprofit organization understands the unique financial needs of entrepreneurs during each step of building a company. Likewise, BiG houses Women's BiZ Inc., a group specifically geared to support the female leaders of Central Texas.
Accion: Providing Loan Advice & Assistance
Similar to BiGAUSTIN, Accion assists entrepreneurs and small businesses with loans. Just fill out their hassle-free online application that outlines your business goals and the type and amount of financing your young company needs. Need help determining what kind of loan or the amount you need? Accion provides one-on-one advice and solutions.
SCORE Austin: Answering All Your Business Questions
SCORE Austin, an organization that offers free counsel in multiple cities, assists local entrepreneurs in confidently tackling financial questions. They do everything from pairing you with a mentor in the business world to helping you enroll in workshops on a variety of topics to providing free financial resources. SCORE relies on a dedicated group of local business people who volunteer their time and experience to help those just getting started. Mentoring is free and entirely confidential.
USDA B&I Eligibility Map: Checking if You Qualify for USDA-Backed Funding
Small business owners/entrepreneurs may want to know if they are eligible for a business loan or a specific loan in relation to what they do. To do this, they can check out a USDA B&I eligibility map to see if it is available in their area. The USDA B&I eligibility map finds out if you qualify for funding in a matter of seconds.
Networking Resources for Austin Entrepreneurs
Austin Chamber of Commerce: Nonprofit Member Organization
It's always so helpful to "find your people," and that's never more true than when faced with the challenges of startup life. Austin Chamber is a nonprofit organization that helps entrepreneurs meet other startup leaders while focusing on developing businesses as a community.
Part of the mission of the Austin Chamber is the growth of the local economy; they believe that when entrepreneurs thrive, so does Austin, and thus are eager to help create community.
Capital Factory: Entrepreneurial Co-Working Space
Capital Factory is a prime co-working office space home to many entrepreneurs and startups. Beyond offering desk space, they sponsor numerous community events, many free of charge. Whether you have just started down the entrepreneurial path or want to expand your startup, Capital Factory provides valuable workshops and networking opportunities to help your business excel.
Expansive is another shared workspace and is a personal InspiringApps favorite. Expansive is just as it sounds—an expansive and thriving workspace.
Networking Austin, BuiltIn: Local Professionals Club
Networking Austin is a club of local professionals from various industries and companies worth checking out. Membership is broader than just entrepreneurs, but the events offered can still help you build your business and make quality connections.
Educational Resources for Austin Entrepreneurs
Austin Technology Incubator (ATI): Bootcamps for Startups
Austin Technology Incubator invests itself in the tech solutions of the future. Part of the University of Texas at Austin, the ATI enjoys access to university affiliations as well as corporate partners. You can attend a diverse set of boot camps and workshops with ATI, such as their "Health Care Startup Boot Camp" or "The Art of Combining Social Purpose with Profit."
The City of Austin also has a Small Business Program that offers "business training, educational events, and coaching to empower entrepreneurs." Events cover topics from how to hire the right employees to understanding business loans. Their website also includes a comprehensive list of outside resources for entrepreneurs.
Utilizing Your Resources as an Austin Entrepreneur
As you continue to grow your business and face new challenges, we hope you keep some of these resources in mind for future use. No matter what stage you find yourself on the entrepreneurial path, these legal, financial, educational, and networking organizations are great places to turn to for guidance and assistance.
We encourage you to utilize these resources as a starting point to connect with other techies, immerse yourself in knowledge, and attend leading events. At InspiringApps, we believe shared collaboration is the key to creating immersive and transformative solutions.
Looking to dig deeper? We created this free eBook on app development from a business perspective geared to help innovative entrepreneurs like you succeed.
Get expert insight sent straight to your inbox
Design and build better apps with practical and inspirational tips! Join the InspiringApps Community to get knowledge, people, and news emails geared to help you succeed in digital product development.