Improving Client Connection with Web Apps: CreatingWE
24 days ago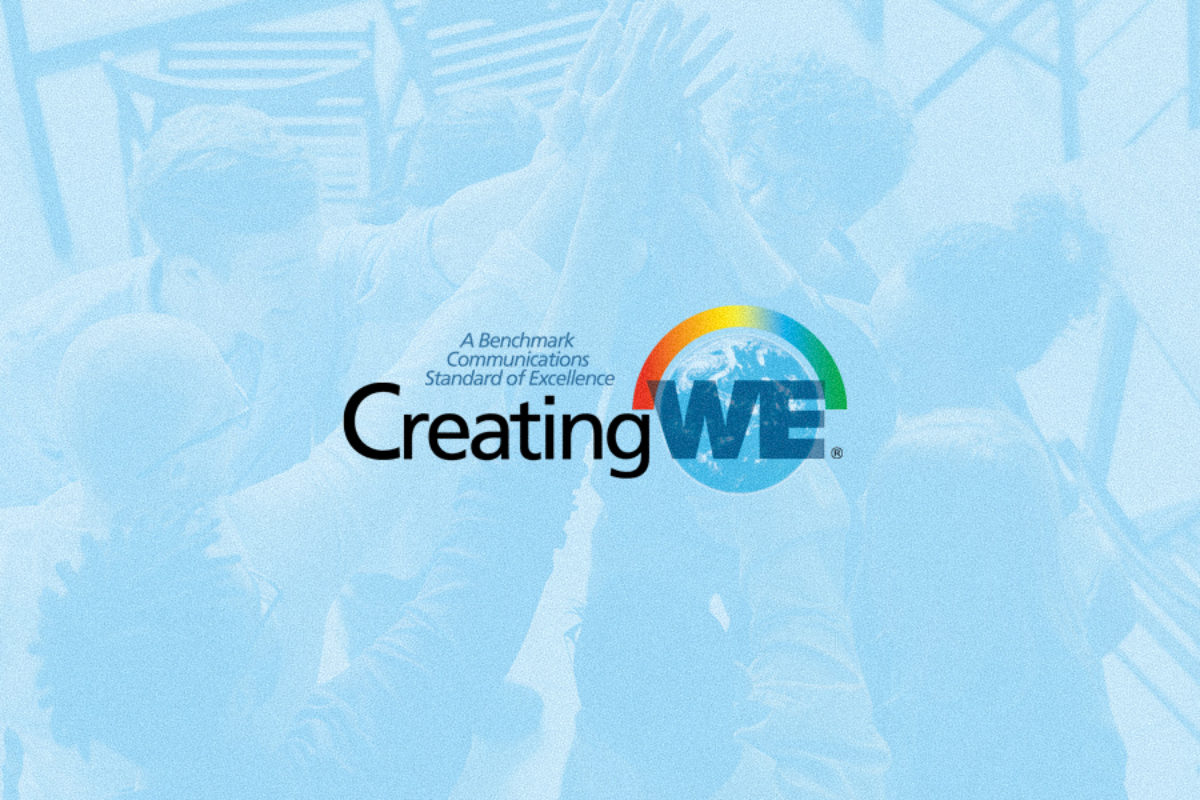 Apps can bring a lot of value to existing businesses, sometimes enabling new possibilities — like improving client connection — through their use. CreatingWE, a consulting business with whom we've had the privilege to collaborate, felt that, to continue to grow and improve upon their offered services, they needed an app. As corporate culture becomes increasingly digital, companies like CreatingWE can gain advantages by embracing technology and harnessing it to complement existing business models.
Based in Manhattan, CreatingWE began as a consulting firm, working with Fortune 100 corporations. The company was founded by Judith E. Glaser and Richard D. Glaser, a husband and wife team with expertise in consulting and psychology. Judith was long recognized as a leader in the field of neuro-chemical organizational behavior, and published several best-selling books on improving company culture. Specializing in organizational communication, CreatingWE consults with international firms using their trademarked Conversational Intelligence and Catalyst tools to help create open, transparent company culture.
The Challenge
CreatingWE had a long-time working relationship with a company that makes a well-known commercial survey tool. As business continued to grow and Judith continued to refine the coaching approach of Conversational Intelligence, CreatingWE began looking to adapt how they do business. The firm first worked with the assessment company to try and expand the tool's usability and reframe it meet the needs of CreatingWE and its clients. However, CreatingWE soon discovered that they needed a more robust solution than this company was able to provide.
CreatingWE felt they wanted to change the tool to be more than just an assessment. At the time that the corporation started looking to grow their business, CreatingWE already offered their customers three levels of options. These options are referred to as Catalyst Tools, with the first level, Trust Catalyst the only one not based on Conversational Intelligence. All three Catalyst Tools help companies open up company-wide discussions to promote business.
Yet, CreatingWE felt constrained by their current survey tool and wanted something that could bring Conversational Intelligence and Catalyst Tools to the next level. This was the moment when the company began considering the possibilities of an app. Perhaps an app could expand business and help with improving client connection?
The Solution
After evaluating the options, the company decided to pursue a web app and outsource the development of it. According to CreatingWE, they decided to work with us for several reasons. InspiringApps felt like the right fit because of our company size and because we have a culture that focuses on collaboration and listening to customers. We also came highly recommended from other leaders in the industry.
CreatingWE found the InspiringApps development process to be an open partnership between the companies. CreatingWE wanted a number of modifications and our agile approach to app development made it easy to be receptive to those changes. Flexibility in designing the app helped CreatingWE feel confident about their app and its ability to meet customers where they need it. While pleased with the initial offering, CreatingWE also appreciates they can continue to work with us to further develop and evolve the functionality as they grow.
Results
Unlike other companies that want to incorporate apps into their business models to increase efficiency, save time, or generate more revenue, CreatingWE approached the world of mobile apps with a unique goal in mind. CreatingWE wanted an app to increase business, but also to increase the space for contact and conversation. While many consulting firms focus on acquiring new customers as they solve one-off problems for clients, CreatingWE strives to foster longer term relationships with their customers.
CreatingWE has found that the app helps its coaches maintain solid connections with clients. Also, while the company already enjoyed an international presence, having a web app has been an effective method for drawing in new businesses from home and abroad. For CreatingWE, good communication is a primary objective. So, like everything else within the company, the app needed to positively contribute to generating a culture of Conversational Intelligence.
With a long track record of helping companies improve their internal culture, CreatingWE understands how to use behavioral science to enable firms to realize their potential. The web app that InspiringApps developed and continues to update for CreatingWE shows a way that the company has expanded its business model to attract new customers and to refine the experience for current customers.
If you want to learn more about organizational behavior, or about how a web app could help with improving client connection for your company, reach out to our team today.
Blog Categories
App Design
App Development
Business & Strategy
Client Projects
Events
InspiringApps News
Mobile Industry
Technology