How To Get Connected to the Austin Tech Scene
6 months ago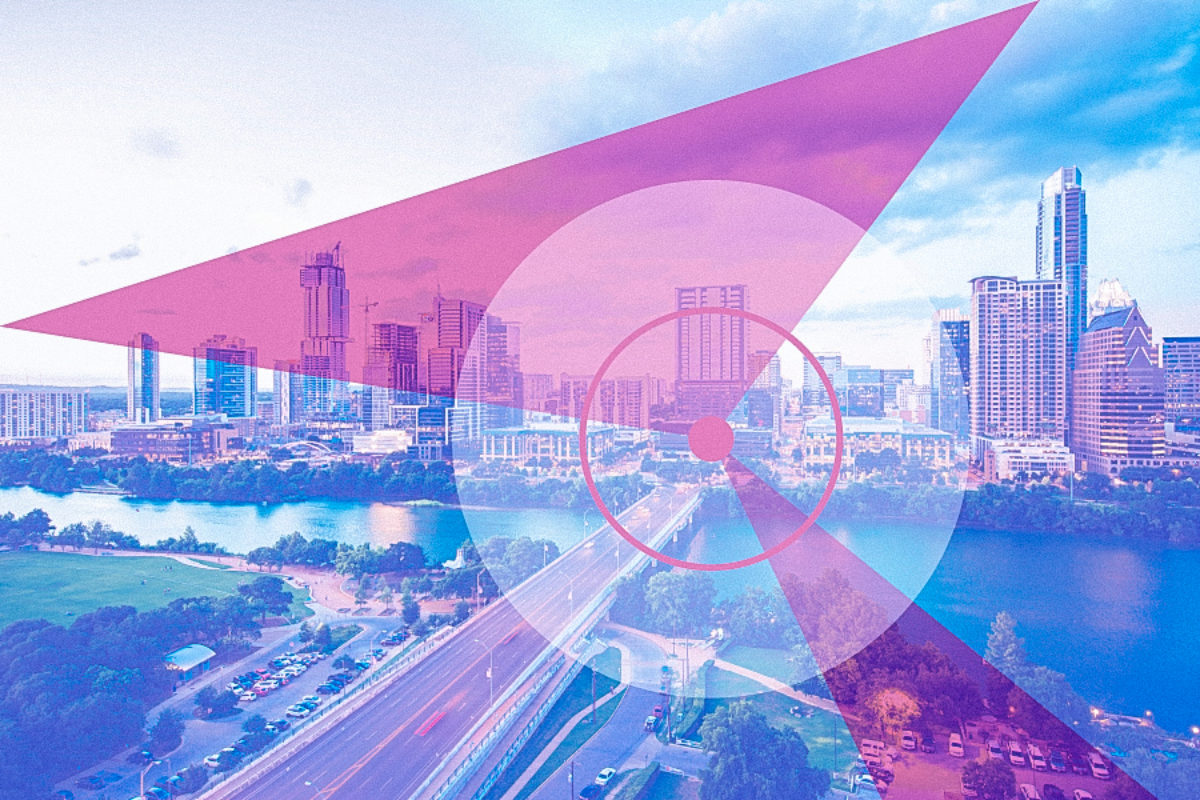 Whether you are a startup that needs funds, a developer seeking to grow professionally, or a business leader interested in networking, there are numerous ways to get connected to the Austin tech scene.
Over the past two decades, Austin has grown as a tech hub, drawing in both larger tech companies like Oracle and Google, as well as countless entrepreneurs seeking to start something new. This influx of technically minded people has caused the Austin tech scene to flourish, and with it, a whole variety of organizations that help people to get connected, learn, and encourage one another.
Here are some of the top ways you can get plugged into the Austin tech scene:
Participate in events, meetups, and other groups for techies
Office at a coworking space
Take a class to up your technical skills
Follow key news sources and join online communities
Participate in Events, Meetups, & Groups for Techies
While SXSW and Austin Startup Week are some of the most well-known annual events in the city, there are countless other organizations that meet on a regular basis for community, continuing education, and fun.
Built In Austin hosts and sponsors a number of recurring events, and also keeps tabs on other local events for the technically-minded. Both Austin Open Coffee and Austin Entrepreneurs bring together entrepreneurs and investors at large. LinkedIn Local Austin Networking, while not focused on just technology, is an active group that seeks to make those LinkedIn connections more than just electronic.
Not surprisingly, meetup groups exist for almost every kind of technical discipline. If using technology within the field of education is an interest of yours, then EdTech Austin is a must-attend. Similarly, those who are passionate about open government/data and civic technology should add Open Austin to their list. If you're a woman in tech, consider the 4,000+ member strong Austin chapter of Women Who Code. WWC is the largest community nationally of engineers dedicated to inspiring women to excel in technology careers, and the Austin group is very active.
Near and dear to our heart are the numerous groups focused on software development: The Austin iPhone Developer group, Austin on Rails meetup, Refresh Austin, and the Google Developer Group are all great code-specific Meetup groups. Austin Developer Community and Austin DevOps are also very active, focused more broadly on bringing together all kinds of software engineers.
If you're looking for more of a party vibe, then BASHH, considered Austin's favorite casual tech networking event by many, is the place for you. Similarly, Austin Tech Happy Hour is another long-standing favorite for Austin's tech community. If you love the outdoors, then you should join Hiking with Geeks, a group whose mission is to create opportunities for people in STEM careers to connect with each other away from the screen.
Get Connected via Coworking Spaces
If it's difficult to get away in the evenings (which is when many groups meet), you can also find community and get connected to the Austin tech scene simply by choosing an office at one of the many coworking spaces around the city.
There are a whole host of options in Austin, but WeWork, Galvanize, and Capital Factory are probably the top three spots that cater to tech. Not only will you bump into like-minded people in the kitchen, but you can also sign up for office hours and mentorship.
If you're a more established company or have other special interests, there are numerous other options in Austin to consider. We encourage you to check out this round-up from Built In Austin.
Get Connected While Growing Your Skills
In the fast-moving world of tech, it seems there is always more to learn. You can leverage your desire to level up (or learn a completely new skill) as a way to get connected to others with similar interests.
Two well-known learning communities in Austin are Galvanize and General Assembly. While Galvanize focuses on offering courses primarily in software engineering and data science, General Assembly offers programs in web development, data science and analysis, user experience design, digital marketing, product management, and more. In both cases, instructional teams often come from top businesses and are able to share real-world experiences and insights.
In addition to the courses and bootcamps, both of them also have meetup groups, host happy hours, and offer other free events.
Learn About the Austin Tech Scene From News Sources & Online Communities
It's undoubtedly no surprise that online communities are part of the way you can get connected to the Austin tech scene. Facebook Groups are a popular online forum, and the Austin Startups Facebook Group, with over 20,000 members, should be top on your list for participation. The ATX Tech Volunteers Facebook Group is also a great way to learn about opportunities to plug in and make a difference at the same time.
Another key online resource is the Austin Startup Digest. A Techstars program, the Startup Digest is available for numerous cities, and the weekly digest will plug you into the entrepreneurial community through events and curated content. Subscribing to the Austin Startup Reddit feed will also help you to get connected to the Austin tech scene, and some consider Austin Startups to be a key voice of the Austin startup ecosystem.
If you're not particularly interested in startups, there are a number of other media outlets that keep a pulse on the tech scene at large. The longstanding Austin Business Journal, part of the BizJournals network, has everything from a Twitter feed to a daily news email. We also recommend 512Tech from the Austin American-Statesman, Built In Austin, and the Texas Tech Pulse as other ways to stay current with the latest headlines in the Austin tech scene.
Summary
There's obviously no shortage of ways to get connected to the Austin tech scene! Every group and media outlet has its own personality and focus, so find one that feels like it could be a fit and give it a try. There's no substitute for personal connections and, even if it's not the perfect match, putting yourself out there will help you find one that is.
Of course, we're also always happy to help with ideas; contact us at any time.
Working with the right people makes all the difference
Passionate. Determined. Crazy talented, yet humble. All words that describe the mix of people that make up the team at InspiringApps. We're an inclusive group of employees who care deeply about what we do. Our team is the not-so-hidden treasure behind our success.