Top Ways To Get Connected to the Tech Community in Boulder & Denver
6 months ago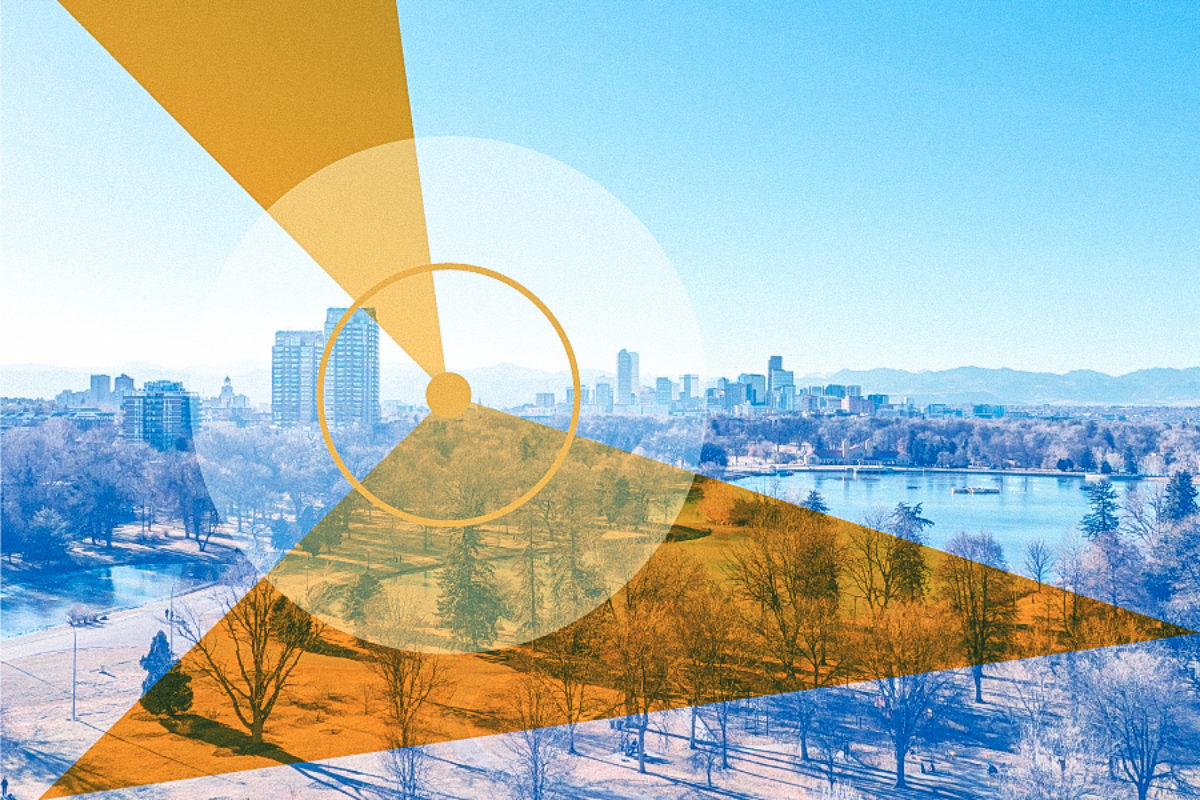 We've shared tips from our Texas crew on how to get plugged into the Austin tech scene. Since we are equally invested here in Colorado, we thought a similar overview of how to get connected to the tech community in Boulder and Denver was merited.
Colorado has exploded as a tech hub in the past decade. The region is filled with everything from business giants like Apple, Google, and Facebook to myriads of local startups seeking to be the next great thing. Whether you running a startup or working for an established business, there are numerous resources and opportunities to get connected to the tech community in Boulder and Denver.
Options range from interest groups to flexible workspace options, to classes you can take to hone your skills—or pick up a new passion. All of them provide a way to meet interesting people, grow your business network, and stay in touch with developments in the industry.
We break down the top ways to get connected to the tech community in Colorado into four categories:
Join a meetup or interest group
Office at a communal workspace
Participate in events
Level up your tech skills
Join a Meetup or Interest Group
Both Denver and Boulder have numerous groups that meet on a regular basis to help connect people across technology, business, and community. New Tech Colorado, the largest "community of geeks" in the state with 14,000+ members is very active, as is Creative Connections, an equally large group for any who would consider themselves a "creative type."
If you prefer a more intimate size, consider House of Genius. With chapters in both cities, they bring together a diverse mix of collaborators from the community for an evening each month of disruptive thinking, supportive input, and creative new ideas.
Other groups offer a more singular focus on particular aspects of technology. The Denver Founders Network brings together people with passions for startups and innovation, Denver UX hosts events about everything user experience, and Denver Digital Marketing offers get-togethers on ways to jumpstart your marketing strategy. And, of course, there is a meetup for almost every flavor of software development.
In Boulder, Boulder JS covers all things JavaScript, while Boulder Open Coffee draws those interested in startups. CodeForBoulder is a good option for those passionate about nonprofits and volunteering, and Flatirons LGBTQ Tech Meetup, a community of LGBTQ folks and allies, also focuses on bringing together service and networking. Analyze Boulder is another active group, with monthly TED-style talks about a host of data-focused topics.
It's worth calling out that the front range offers a whole host of ways for women in tech to connect with each other. SheSays is a rockstar organization with groups in both Denver and Boulder that organizes both educational events and happy hours. Women Who Code is also in both cities, and does amazing work empowering women and encouraging professional success in technical fields. Ladies Get Coffee, Women in Tech, and Women Who Startup are also great groups that aim to build community through education and events.
Office at a Communal Workspace
Adaptive and collaborative workspaces have become popular in the last few years. Joining a coworking space can be a good way to meet new people and share ideas and inspiration. Both Denver and Boulder are home to some of the larger coworking chains, including Galvanize, WeWork, and Industrious.
Beyond the large chains, Denver offers Modworks Coworking, a scalable workspace option that provides everything from private offices (by the month) to daily passes. Other options include Green Spaces geared towards sustainable entrepreneurs and Converge Denver. The Riveter, a nationwide community focused on helping create equity of opportunity for women, recently opened its coworking doors in Denver. The Commons on Champa, an incubator and accelerator space, offers everything from free coworking spaces to private offices for rent.
Boulder also has some local spaces like Novel Coworking whose rent includes perks like local beer on tap, and NiCHE Workspaces which has both a Pearl Street and a North Boulder location. Campworks offers another Boulder option and includes proximity to open space trails as well as an outdoor workspace.
Participate in Events
While events lack the ongoing touchpoint of a meetup group or class, they can still be great ways to get connected to the tech community.
Boulder actually has bragging rights as the founding city for the "startup week" concept, and Boulder Startup Week is still going strong. Denver Startup Week began a couple of years later, but is now the largest free entrepreneurial event in the country, bringing over 20,000 people together in 2019.
Ignite Boulder is an entertaining, sometimes educational, somewhat raucous lightning talk event that should not be missed. It's hosted around the country, but the "flagship" event is in Boulder, and it brings together a lot of local influencers. Likewise, Boulder Beta runs two high-energy events each year that help to showcase some of the hottest local startups. The local chapters of TED, TEDxBoulder, and TEDxMileHigh are also great gatherings to consider, with speakers sharing experience and wisdom on a myriad of topics.
Given the size of Denver, it's worth noting that it attracts a lot of great conferences for the technically minded, from GlueCon to the Digital Summit. Consider setting up an alert on eventbrite to get notified when something new is coming to town.
Level Up Your Tech Skills
In the fast-moving world of tech, it seems there is always more to learn. You can leverage your desire to level up (or learn a completely new skill) as a way to get connected to others with similar interests.
General Assembly has a vast array of classes ranging from Diversity & Inclusion in Tech, to Introduction to Branding, to Visual Design, and Product Management. Galvanize, which has locations in both Boulder and Denver, offers tech bootcamps. Build your skillsets with full-time or part-time courses like Data Science Immersive or Python Fundamentals.
DaVinci Coders, a Colorado-based coding school, enables you to re-skill your career for the tech industry in 13-16 weeks through their full-immersion, instructor-led curriculums. The Turing School is another computer programming school local to Denver, offering 7-month long full-time programs. Some coworking spaces also host events and classes for their members or for an entrance fee.
Last Thoughts
The wealth of resources available to the tech community in the Boulder Denver area is outstanding, and we hope you venture out and try one of the outstanding events, meetups, or classes mentioned above.
If your schedule is tight, we'll close with a few online resources that can help you to still keep your finger on the pulse of the tech scene. Those interested in startups should join the Colorado Startups Facebook group, an active group of over 7000 startup enthusiasts. It's also worth signing up for Techstar's Startup Digest. Sent weekly, it will keep you plugged into the entrepreneurial community through curated events and content.
For more general tech news, Built In Colorado is an excellent source, as are the Denver Biz Journal and BizWest. Twitter is also a great way to glean tips and industry insights; consider following some of the local leaders like Brad Feld, Sue Heilbronner, Erik Mitisek, and Andrew Hyde. This comprehensive guide from Rachel Beisel is also worth a read, as she covers other great areas for connection that we didn't discuss, like slack groups, job boards, and accelerators.
Of course, we're also always happy to help with ideas; contact us at any time.
Working with the right people makes all the difference
Passionate. Determined. Crazy talented, yet humble. All words that describe the mix of people that make up the team at InspiringApps. We're an inclusive group of employees who care deeply about what we do. Our team is the not-so-hidden treasure behind our success.