InspiringApps And Cancer Exercise Selected As A Best Mobile App Awards Nominee
10 months ago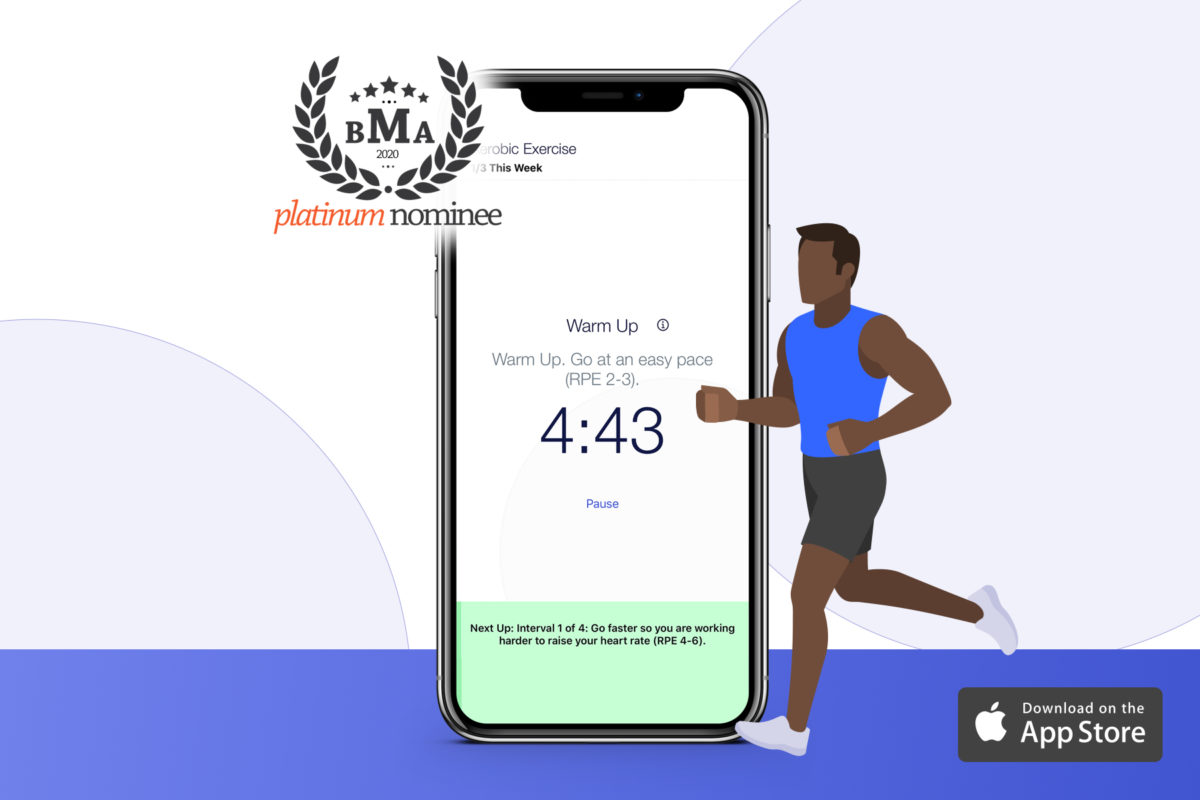 InspiringApps announced today that it has been selected as a nominee for the Best Mobile App Awards. The Cancer Exercise app that InspiringApps developed in conjunction with Anna L. Schwartz, PhD, FNP-BC, FAAN, is a finalist in the Health & Fitness category.
Apps are judged on a number of factors, including performance, creativity, innovation, design and originality, and the business value added. The committee of judges is made up of expert designers, developers and publishers. Only those that excel in multiple categories move forward, and InspiringApps' nomination puts them in great company.
Schwartz, who is a world-renowned pioneer in cancer and physical activity exercise oncology, created the app to bring customized exercise to cancer survivors to improve their quality of life. The new Cancer Exercise app is a first mobile exercise app for iOS specifically for people living with or beyond cancer. What is also unique about the Cancer Exercise mobile app is that the workout program is based on scientifically sound guidelines for cancer survivors following the American College of Sports Medicine (ACSM).
Providing individual exercise prescriptions, the Cancer Exercise mobile app makes exercise available to cancer survivors of all ages, level of physical condition, types and stages of cancer, types of treatment and is even appropriate for people who are many years beyond treatment. Whether you are new to fitness, or a hard-core exerciser, the Cancer Exercise mobile app guides you through every step of exercise with the goal to make exercise part of daily life. The Cancer Exercise app is free and donations are accepted.
About InspiringApps: InspiringApps is an award-winning mobile app design and development company. For over a decade, InspiringApps has built beautiful and engaging apps, for all kinds of smart devices, that inspire how people live, work, and play. Their clients range from innovative start-ups to some of the biggest brands in the world.
About Cancer Exercise: Created by world-renowned pioneer in cancer and physical activity exercise oncology Anna L. Schwartz, PhD, FNP-BC, FAAN, this exercise program helps individuals make a positive change in their life. The step-by-step program guides participants to become more active leading to less fatigue, more energy and improved physical and emotional health.
About The Best Mobile App Awards: The Best Mobile App Awards is a platform that recognizes the best mobile apps available on the market via a committee of highly experienced app designers and developers. These leaders of the industry are dedicated to uncovering the next big player in mobile applications.
Make an impact through mission-driven digital products
When our employees are inspired to do their best work, our company feels the impact. And when the projects we build inspire our clients, their communities can be equally impacted. We're proud to share projects that impact our clients' communities, businesses, and bottom lines.