Answering Your Burning Questions: App Maintenance FAQs for Digital Product Managers
16 days ago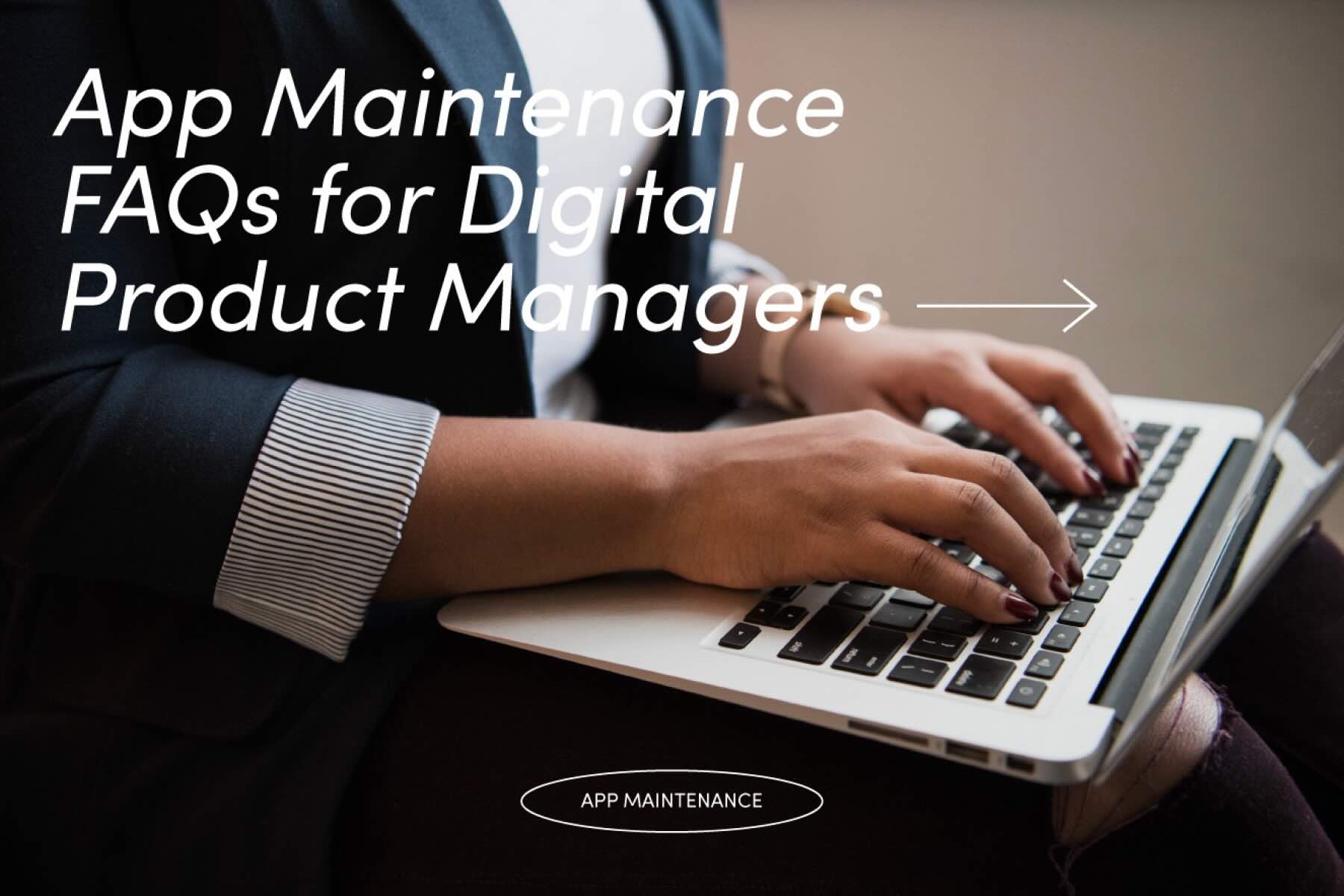 When you invest in app maintenance, you can expect improved rankings, user retention, and return on investment over time. Ultimately, the frequency of updates, your team's bandwidth, and cost should all be considered when building an effective app maintenance plan. Don't forget to react quickly to user feedback, routinely monitor key performance indicators, and utilize new OS and device updates.
Other frequently asked questions include:
Why is updating mobile OS & applications important?
Updating your mobile operating system (OS) and applications is crucial for several reasons:
Updates often come with new features or improvements to the user interface that can enhance your app's functionality and user experience.
Updates frequently address security vulnerabilities, providing critical protection against threats. They ensure your app has the latest defenses against hacking and data breaches.
Updates can fix bugs or issues identified in the app's previous versions, ensuring stability and smooth operation.
Therefore, regular updates signify a commitment to user satisfaction and app quality, reflecting positively on your brand's image.
How much does a mobile app update cost?
The cost of a mobile app update can vary depending on several factors. Factors that influence the cost include:
1. Complexity of the Update
The scope of the desired changes and improvements will impact the cost. More intricate design changes, additional features, or integrations with third-party systems may increase the cost.
2. Number of Platforms
Updates that need to be implemented on multiple platforms, such as iOS and Android, require additional development and testing efforts, which can increase the cost.
3. App Size & Scope
The size and scope of the app, including the number of screens and functionalities, can affect the cost of the update. Larger apps or those with extensive functionalities may require more development and testing time, resulting in higher costs.
4. Ongoing Maintenance & Support
These are essential for continuing optimal performance and compatibility with new software versions. This cost should be considered as part of the overall app update budget.
5. App Development Costs
As a general rule of thumb, some experts suggest budgeting around 20% per year of the primary app development costs for app updates and support. For example, if the initial app development costs were $100,000, a rough estimate for annual updates and support would be around $20,000.
The factors determining the cost of developing your app may vary depending on its specific requirements. To get an accurate estimate, it's always advisable to consult an experienced app development agency that can provide detailed information about the costs and help you make informed decisions.
Do frequent app updates help or harm ASO in Apple's App Store?
Frequent app updates can significantly aid app store optimization (ASO) on Apple's App Store. Regularly updating your app signals to users and the App Store algorithm that your app is being actively maintained and improved, leading to increased user retention and engagement, critical factors in Apple's ranking algorithm. Furthermore, each update allows you to refine your app's keyword strategy, improving its discoverability.
However, it's vital to balance frequency with quality. Updates focusing primarily on bug fixes or minor improvements may not significantly benefit ASO if they don't enhance user experience or bring new, engaging features. Your goal is to regularly release impactful, value-driven updates for the best ASO results.
App update frequency: every week or every month?
The frequency of app updates can vary greatly depending on the app's nature and the resources available for maintenance. However, a good rule of thumb is to aim for once-a-month updates to ensure the app remains up-to-date and functional. This frequency allows ample time for thorough testing to ensure the update is bug-free and provides meaningful improvements to the user experience.
Users may see weekly updates as too frequent and need more time for proper testing and quality assurance. Nevertheless, more frequent updates may be necessary if there are urgent bug fixes or security patches.
Remember, the key is to balance the need for improvements and new features with the importance of providing users with a stable, reliable app experience.
How do OS updates impact a mobile testing strategy?
Operating system (OS) updates can significantly impact a mobile testing strategy. With each OS update, there could be changes in the system's behavior that may influence how an app functions.
Consequently, every time an update is released, it's crucial to thoroughly test your app on the new OS to spot and rectify potential issues. It ensures the app remains compatible and functional on the updated OS, maintaining a consistent and high-quality user experience.
How do I push out an iOS app update to users?
To push out an iOS app update to users, you first need to make the necessary changes in your app, then test those changes rigorously to ensure functionality and compatibility with the latest iOS system. Once testing is complete, you can submit your app for review through the App Store Connect portal. Remember to include details about the changes and improvements in the "What's New" section.
After approval by Apple, which can take a few hours to a couple of days, you can release the update manually or set it to be removed automatically. Users with automatic updates enabled on their devices will see the app update directly. In contrast, others will see it when they visit the "Updates" tab of the App Store.
How will a new OS update impact your app marketing?
When Apple or Google releases a new OS update, you may need to revise your app marketing strategy. If the update significantly changes the app's functionality or introduces new features, it presents a marketing opportunity. You can create a buzz by highlighting these changes and improvements in your marketing communications, attracting new users and retaining existing ones.
However, if the update causes disruptions in the app's functionality until fixes are made, it can negatively impact your app's ratings and reviews—two crucial marketing elements. Therefore, it is essential to thoroughly test and provide timely maintenance updates to ensure a positive impact on your app marketing.
Where & how can I promote iOS & app updates?
You can promote your iOS and app updates via several channels.
Foremost among these is the App Store, where the "What's New" section lets you highlight updates and improvements.
Social media platforms and email newsletters also serve as excellent promotional mediums, allowing you to reach your existing user base while attracting new users.
Consider also using in-app notifications to inform users about updates.
Lastly, pay attention to the potential of app review websites and tech blogs, which can broaden your reach.
For all these methods, be sure to underscore the benefits of the update, such as new features or improved functionality.
Take control of your app's success
Discover the secrets to keeping your app on top with our comprehensive guide on app maintenance. Gain insights on the importance of regular updates, security enhancements, bug fixes, and more.