Developing Apps for Baby Boomers
2 months ago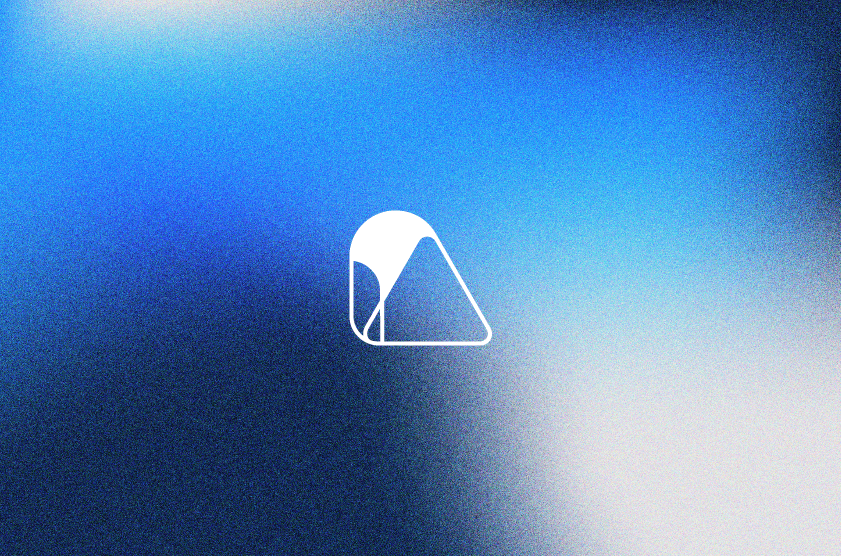 To develop an app that meets the needs of Baby Boomers, it's crucial to understand their characteristics and how they impact the market. By considering these factors, you can create an app that is perfectly tailored to their needs.
In a previous article, Designing Apps for Every Generation, we explored the profound influence of collective generational experiences and values on shared motivations, preferences, and expectations regarding technology usage. In this article, we will uncover key insights into the opportunities and challenges that product owners face when developing apps for Baby Boomers. Additionally, we provide our specific recommendations to consider implementing within products.
Despite preconceived notions of "Boomers being Boomers," Boomers are not as old-fashioned as they are made to be. They are avid tech users, have a great pulse on current events, and are highly pragmatic and efficient. They are currently the nation's largest living generation, with high buying power. This demographic poses a great opportunity for app developers to explore, with considerable untapped potential.
Who are Baby Boomers?
Undermarketed Digital Adopters
Baby Boomers, born between 1946-1964, have experienced a remarkable evolution of technology in their lifetime. Baby Boomers are currently the largest generation. They're working longer hours and delaying retirement. They have the most considerable spending power and disposable income of any generation.
Despite the app market honing in on users in younger generations, Boomers are avid tech users with a significant online presence. Their digital integration only continues to expand as time passes, and businesses have plenty of opportunity to leverage it.
"The Boomers have always embraced science and technology and are using today's internet-linked products to enrich their lives by staying connected, socializing, shopping and entertaining themselves." —The Nielsen Company & BoomAgers LLC
There is certainly untapped potential to be explored with this ambitious generation.
Boomers as Consumers
COVID advanced the digital transformation of Boomers, so much so that Boomers engage with shopping apps as much as younger generations—but at a higher price point. Boomers adopted technology in their lives, first out of, then means for connection. They now prefer digital services such as curbside pickup, telehealth, online purchases, and loyalty programs.
According to the New York Post, Boomers are the fastest adopters of smart tech:
Sixty-six percent immediately acclimated to their smart devices.
Eighty-five percent considered themselves experts with their devices within a week of getting them all set up.
Two-thirds started using their devices "right away."
Recommendations: Developing Apps for Baby Boomers
We're breaking down some development considerations to remember when building apps that will be marketed toward Baby Boomers:
Embrace tech friendliness.
Support device and operating system (OS) preferences.
Tailor content and experience.
Anticipate shorter sessions.
Support your Boomer users.
Embrace Tech Friendliness
Boomers expect apps to be approachable, reputable, and easy to use. Older generations are often less likely to be as app savvy as their younger counterparts; they formerly preferred TV and radios over mobile phones.
Ever since COVID, technology has become increasingly prevalent in their lives. Boomers are becoming more acclimated with tech options in their lives. The majority of Boomers report using more digital technology to accomplish daily tasks than if the pandemic hadn't happened. They look to tech for solutions to their ailments and needs.
Design Considerations
Because Boomers are less mobile-friendly, make the app easy on their senses:
Keep the user interface and layout simple and include only viable and informative features.
Incorporate features and user interface (UI) elements like larger buttons, bigger fonts, and more hand-holding with customer service assistance.
Consider incorporating design principles into your app driven by data-based insights on this generation's user preferences and needs.
Consider working with app developers who have extensive experience developing apps for Baby Boomers.
Example: Fitbit
Take Fitbit—the company became a household name and top in the industry while gearing its product primarily toward Baby Boomers. Their top-selling fitness trackers hone in on a high area of interest (health and fitness), are easy to configure, and are an easy company to interact with. Fitbit continues to have a competitive advantage in the fitness tracker space.
Support Device & OS Preferences
Boomers may be less likely to iterate on previous device purchases and are less apt to adopt sweeping feature changes. As such, make your app practical and reliable across new releases.
Baby Boomers may be less inclined to upgrade or switch their devices than younger generations. They might be more cautious about adopting new technologies or prefer to stick with what they already know.
By keeping your app practical, reliable, and compatible across new releases and actively involving Baby Boomers in the testing and feedback process—you can create an app that aligns with their preferences and fosters a beneficial user experience.
Tailor Content & Experience
Tailor enterprise apps and overall user experience to meet Boomers' specific needs and preferences. Identify patterns and preferences unique to this generation. Above all, keep apps informative, safe, and practical.
Relevant & Meaningful Content
When using technology as a means to an end, Baby Boomers will adopt digital products that help them achieve their goal or provide a needed feature. Provide content that resonates with Baby Boomers' interests and life stages. Focus on health and wellness, retirement planning, financial management, caregiving, hobbies, travel, and social connections.
Practical Language
The best products deliver pragmatic solutions that users seek, accompanied by a straightforward experience. Use straightforward and jargon-free language to ensure your content is easily understood. Avoid complex technical terms or acronyms that may be unfamiliar to Baby Boomers.
Security & Privacy
Baby Boomers may have concerns about privacy and data security. Build trust by clearly communicating the measures you have in place to protect their information. Use secure authentication methods, encrypt data, and outline your privacy policy in a transparent and easily accessible manner.
Speaking To Their Needs
Baby Boomers are looking for apps that fill a need in their lives and provide them with means for connection. They are less likely to download an app out of curiosity and more likely to use apps or smart devices that serve a purpose in their life. What that means for app developers is identifying this generation's underlying needs and finding innovative ways to address those needs.
Anticipate Shorter Sessions
Because this audience will choose digital products that work for them, you can anticipate shorter user cycles and less time spent in-app or on a device than their younger cohorts. However, Baby Boomers may allot more time regarding long-form content.
The trade-off? Customer loyalty. Anticipate shorter user cycles and less in-app time but high app loyalty. They tend to be loyal customers of apps that enhance their lives and foster connection. Conducting user research, gathering feedback, and continuously improving the app based on their needs and preferences is key to maintaining loyalty among Baby Boomer users.
Support Your Boomer Users
Providing reliable customer support channels, such as responsive email support or phone assistance, can go a long way in building loyalty. Being "old fashioned" in communication styles, Baby Boomers appreciate having access to human assistance when they encounter issues or have questions about the app.
Customer support is key. Like most app users, Boomers want the ability to get needed resources efficiently, but those expectations may vary depending on the individual. By providing a variety of clear pathways for support, you can ensure all users have the tools to adopt innovations.
Conclusion: The Future Is Digital for Every Generation
Understanding all the nuances when developing apps for Baby Boomers is important because this generation will continue integrating technology into their daily lives. As the second to largest generation with considerable spending power, they expect seamless digital interactions and will reward the businesses and apps that meet their expectations with strong brand loyalty.
The future is digital for Boomers and for every generation. Each generation's unique preferences, motivations, and needs will set up your app for ultimate success.
If you have questions or concerns about developing apps for Baby Boomers, Millennials, Gen Xers—or any other generation—we would be happy to provide a free consultation at InspiringApps.
Download our free development guide
In How to Design Digital Products for Every Generation, we share practical takeaways for any company looking to create a successful digital product—with audience strategy on designing for each generation and designing for all.