Developing Apps for Generation X
2 months ago
Generation X has become an important demographic for businesses and app developers alike. They have a higher spending power compared to younger generations. Gen Xers are known to be independent, resourceful, and pros at maintaining a work-life balance. This generation has a strong desire for convenience and efficiency in their daily lives.
To successfully develop apps for Generation X, developers should consider the unique needs and preferences of this age group. This includes creating intuitive interfaces, prioritizing data transparency, and offering real-time solutions. To stay ahead, businesses have to leverage their greatest tool—intuitive features that hit the mark.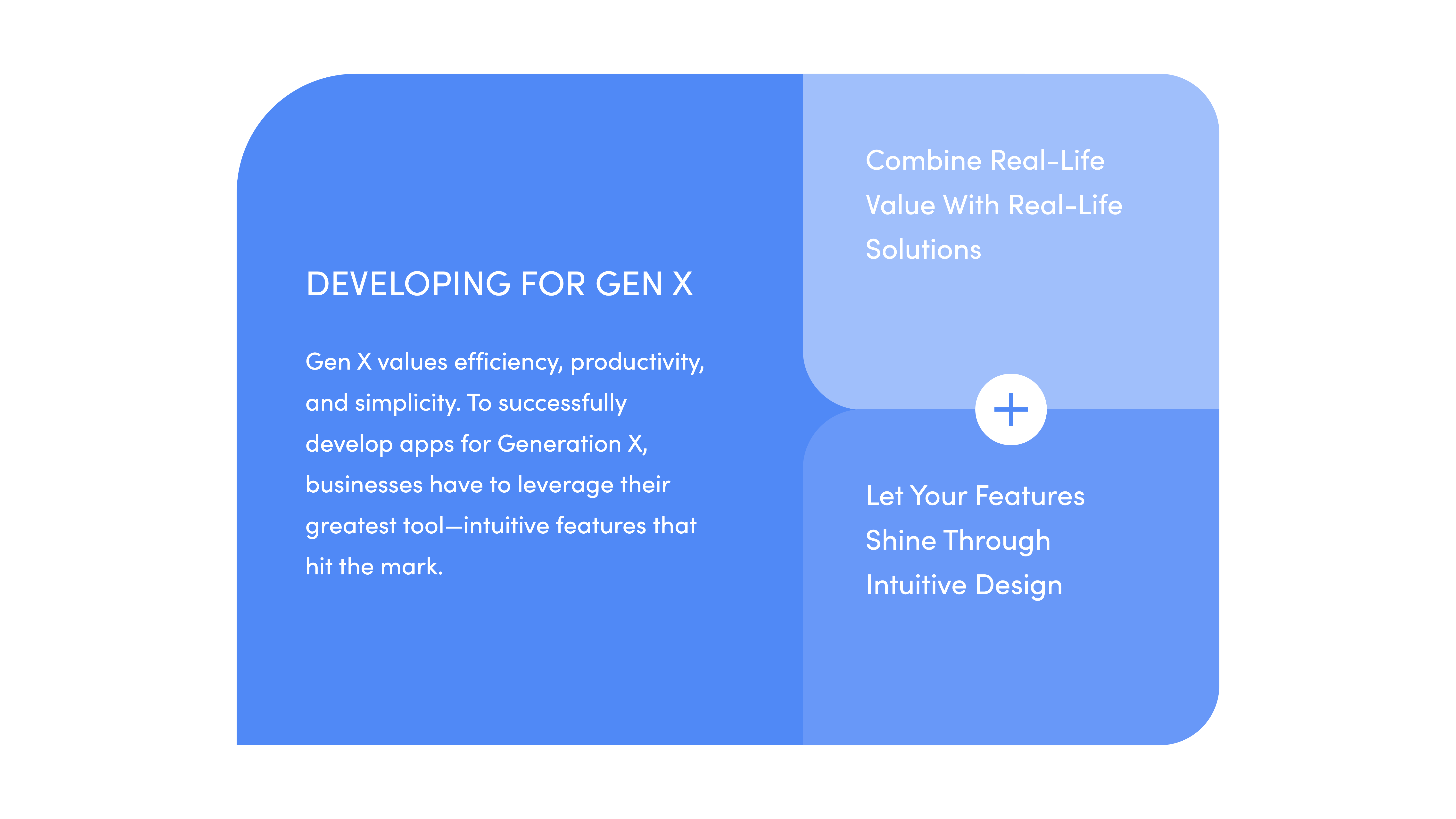 What We Know About Generation X
Born between 1965-1977, Gen X makes up the smallest generation. They grew up with little to no supervision and lots of independence. This generation spent much of their youth exploring brilliant cinema like Star Wars, video games like Atari, and the premiere of MTV. As a result, they have a special relationship with pop culture that remains unique to this generation.
Gen X witnessed the rise of personal computers, video games, and other technological advancements. They were the first generation to grow up with home computers and video game consoles.
Ever-evolving technology advances allowed Generation X to be connected like never before. More than a whopping 80% of Gen Xers report that they are online daily. In terms of social media, they gravitate to platforms like Facebook, Twitter, YouTube, Reddit, and Instagram. Many are surprised to hear that Gen Xers spend about 2 ½ hours on phone screens daily—that's less app time than younger generations, but still significant in terms of hours of screen time.
Generation X has strong brand loyalty and will be lifelong users of products they feel add real value to their lives. Although initially skeptical, once they're hooked, they're hooked.
Gen X grew up during a time of change and uncertainty. Their experiences shaped their attitudes and values, including their focus on independence, self-sufficiency, and resilience. They look to apps that fulfill a specific purpose and provide meaningful value in their lives.
How Gen X Uses Technology Differently
Gen X is a generation that values efficiency, productivity, and simplicity. Collectively, Gen Xers are known to be independent and resourceful individuals. They tend to mistrust large corporations and are often skeptical at first. But once you earn their trust, you'll find this generation to be exceedingly loyal.
Gen Xers bring a critical component to the table and the economy at large—a wealth of experience. Because of their years in the workforce, they have a lot of purchasing power.
Additionally, Gen X has very specific circumstances and interests unique to their collective experience. Parenting, health, travel, and lifestyle are often at the forefront of their minds. The people in this generation tend to be collaborative, experienced, and hard-working, which makes for strong leaders. That said, they are less likely to casually browse their smartphones like their younger counterparts.
In terms of phone surfing habits, Gen X is a pragmatic generation and tends to use technology for practical purposes, such as communication, productivity, and entertainment. They are less likely to use social media for personal creative expression and more likely to use it for networking and professional purposes. They prioritize privacy and security and are more concerned about data privacy than other generations.
App developers need to specifically address a need and create apps that reflect their browsing habits. They will need to develop feature-specific apps that solve problems and offer real convenience to users.
Attracting the Elusive Gen X When Developing Your App
Smarter, Not Harder
Gen X is managing a heavy load and holding down the fort. Make their lives easier by streamlining their tasks and creating solutions to accomplish their everyday undertakings.
While Millennials value convenience, Gen X values practicality. Gen Xers aren't married to their work and appreciate a positive work-life balance with time away from work. They also appreciate disconnecting from their phone at times to avoid being constantly occupied online.
Consider incorporating features such as notifications, "time limits," or project tracking to make the app useful for their work and personal lives.
Example: Pomodoro Method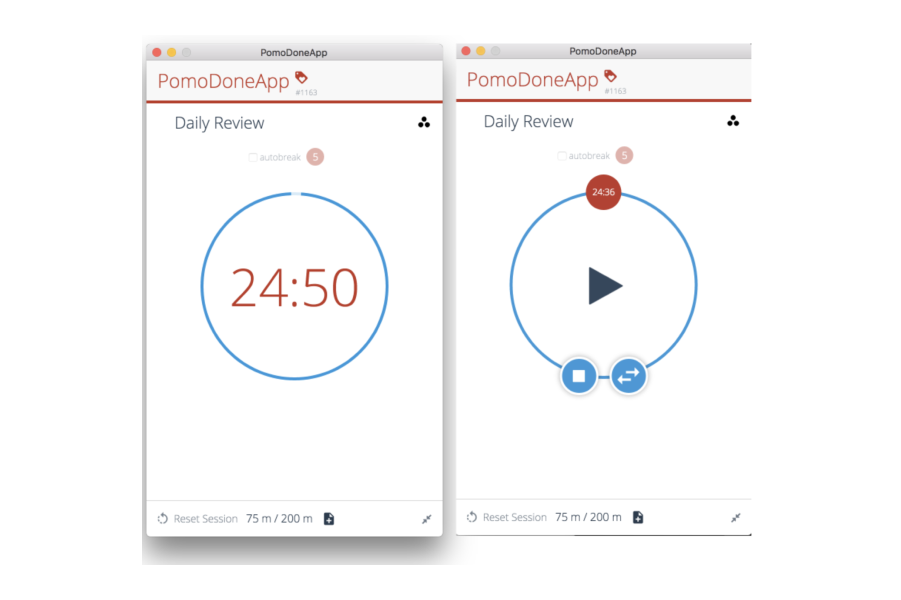 Take Asana's Pomodoro app, for instance. Pomodoro is a time management method that uses a timer to break down work into intervals, split into short breaks. The PomoDone app helps people boost their productivity with scientifically proven timeboxing and Pomodoro techniques on top of Asana's project management features. A win, win app with a killer benefit for the busy Gen X generation.
Informed
Transparency around sensitive information is important for Gen Xers. With increasing cybercrime and digital literacy, Gen X users are concerned about security threats online. Be sure to communicate with direct notifications and be explicit about what their data will and won't be used for.
Gen Xers are natural skeptics of unfamiliar brands. Rightfully so, as they're also parents looking to keep their kids safe. It's important to keep Gen X users in the know and in control of the way their data is used.
Example: Customizable Privacy Tools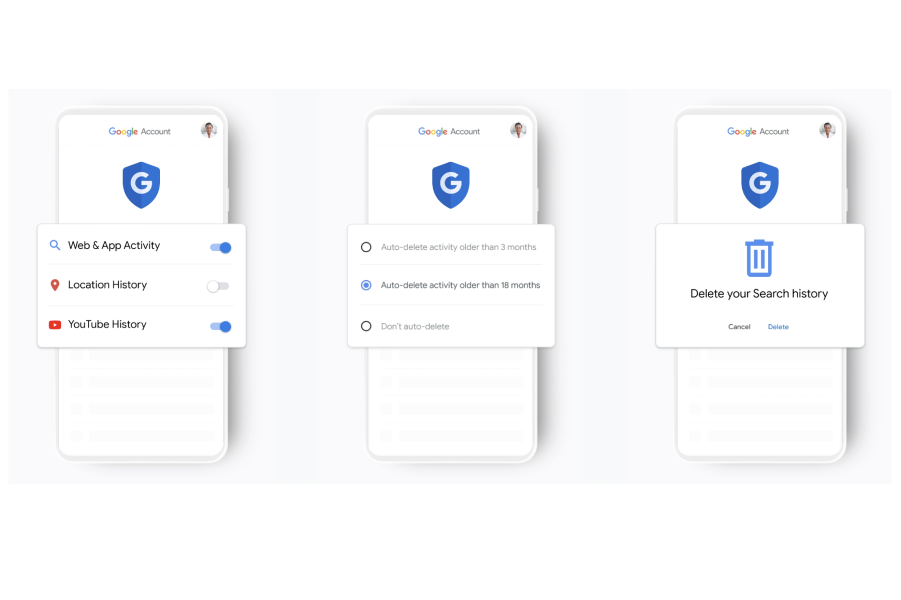 Google manages customers' data quite brilliantly by putting the user in the driver's seat. Google offers customers controllable and customizable privacy tools so that the user can keep constant tabs on their privacy settings.
Combine Real-Life Value With Real-Life Solutions
While Millennials intrinsically value being connected, Gen X values "real life" experiences. This generation spent decades without technology, growing up in a tumultuous time in which they were mostly on their own. This generation is known to have the greatest brand loyalty and will be lifelong users of products they feel add *real* value to their *real* life.
Consider anticipating the solution and providing the content they seek before they ask for it. Evaluate how your product can anticipate Gen X users' needs. Shine a light before Gen Xers even enter the room.
Example: Smart Technology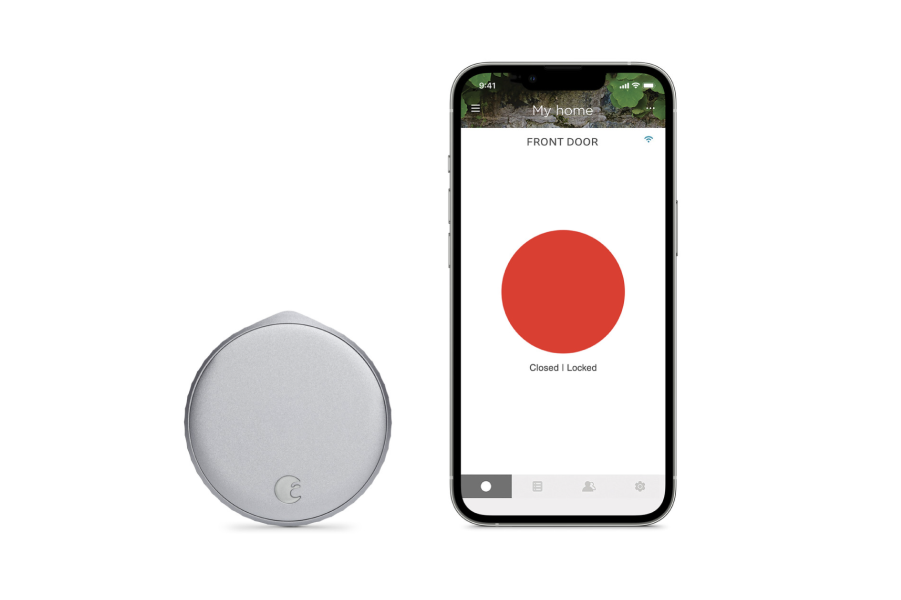 Take Apple HomeKit, smart switches that turn on and off, open and close, with the snap of your fingers—or rather, your voice. Apple's broad ecosystem offers powerful smart home controls, features, and monitoring, including a smart lock, smart lights, and much more. Whether you want to optimize your lighting to your preferences, grow a small indoor garden, or are just plain tired of carrying keys, smart tech has you covered.
Let Your Solutions Shine
Known as the "worker generation," they've gathered years of invaluable work experience. Gen Xers are busy. They're tackling matters like homeownership and child care and are reaching the heights of their careers. Save your product from their frustration and know that a straightforward approach is your best bet.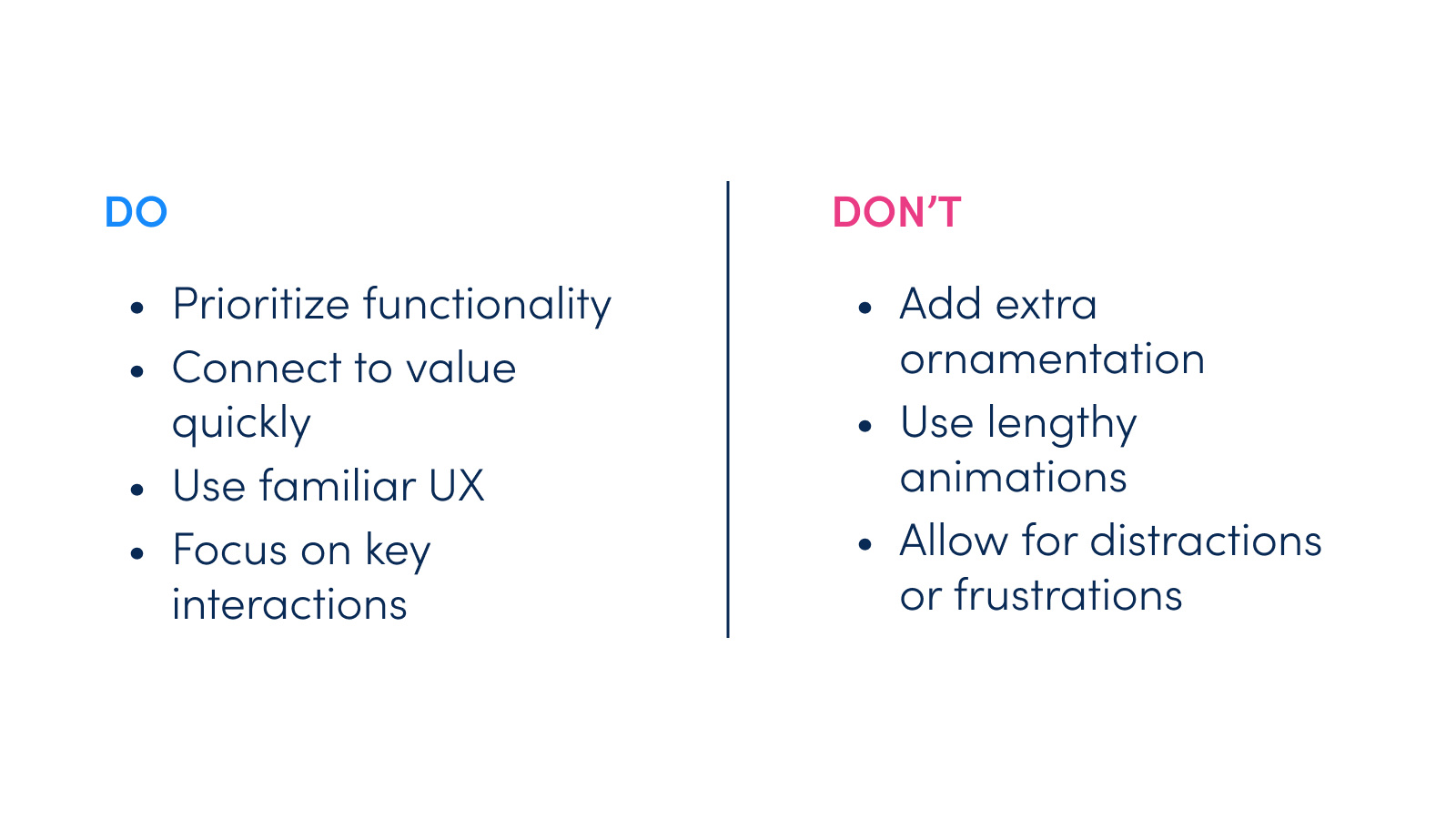 Think less ornamentation and more functionality. Lose those few sentences of the fluffy copy. Ditch the long animations and unnecessary time. Create a simple, practical design; a good user experience connects Gen Zers to your product's valuable solution as quickly as possible.
Build an app that's designed with a familiar UX for Generation X users, such as buttons, checkboxes, and dropdown menus. Avoid trendy design elements that may be confusing or distracting, allowing for your technology to shine.
Example: Innovation & Impact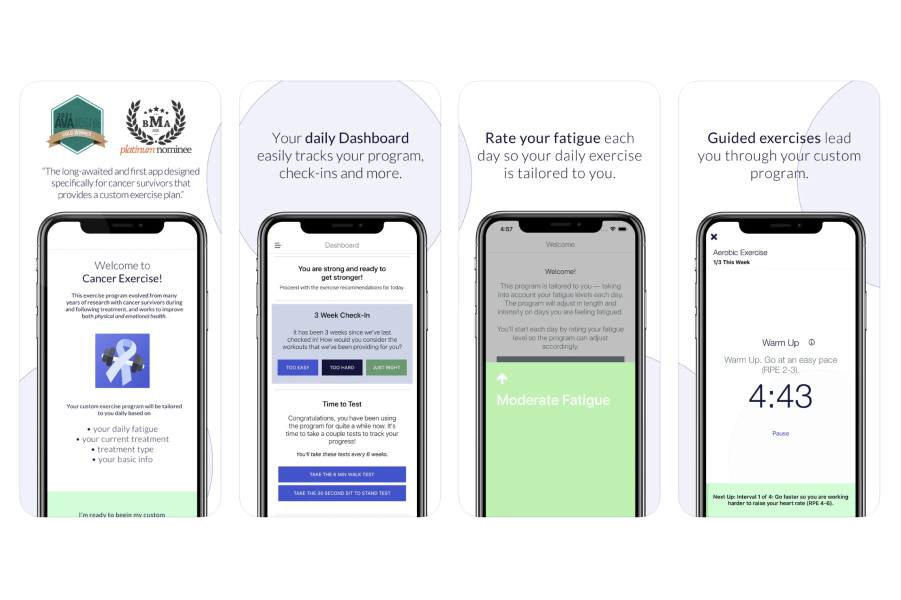 For example, with the Cancer Exercise app, we collaborated with our client to create the first mobile exercise app for iOS designed specifically for cancer survivors. The innovation lies within the solution created by our client, Anna L. Schwartz, Ph.D., FNP-BC, FAAN, who is a world-renowned pioneer in cancer research.
The app provides individual exercise prescriptions through a custom exercise program tailored based on daily fatigue, current treatment, treatment type, and more. The app is innovative, straightforward, and impactful—and brings great value to their target audience.
Respect the Values & Identities of Every Generation
Gen Xers bring a critical component to the table and economy at large: a wealth of experience. Although this generation is sometimes overlooked, they're responsible, resourceful, and loyal once they believe in the technology and brand they're consuming.
Developing and addressing Gen Xers will prove to be beneficial in scaling your app's success. You'll attract pragmatic customers that will stay loyal to your brand through and through.
Every person is unique in how they relate to technology and the world around them. At the same time, there are similarities between generations and how they use technology. Deeply understanding your audience and market is an important prerequisite to developing a successful app. Respecting the values and identities of every generation is key to developing apps that will resonate with your target audience.
Download our free development guide
In How to Design Digital Products for Every Generation, we share practical takeaways for any company looking to create a successful digital product—with audience strategy on designing for each generation and designing for all.