App Design
App Development
Business & Strategy
Top 8 Ways To Enhance ROI of Your Enterprise App
8 days ago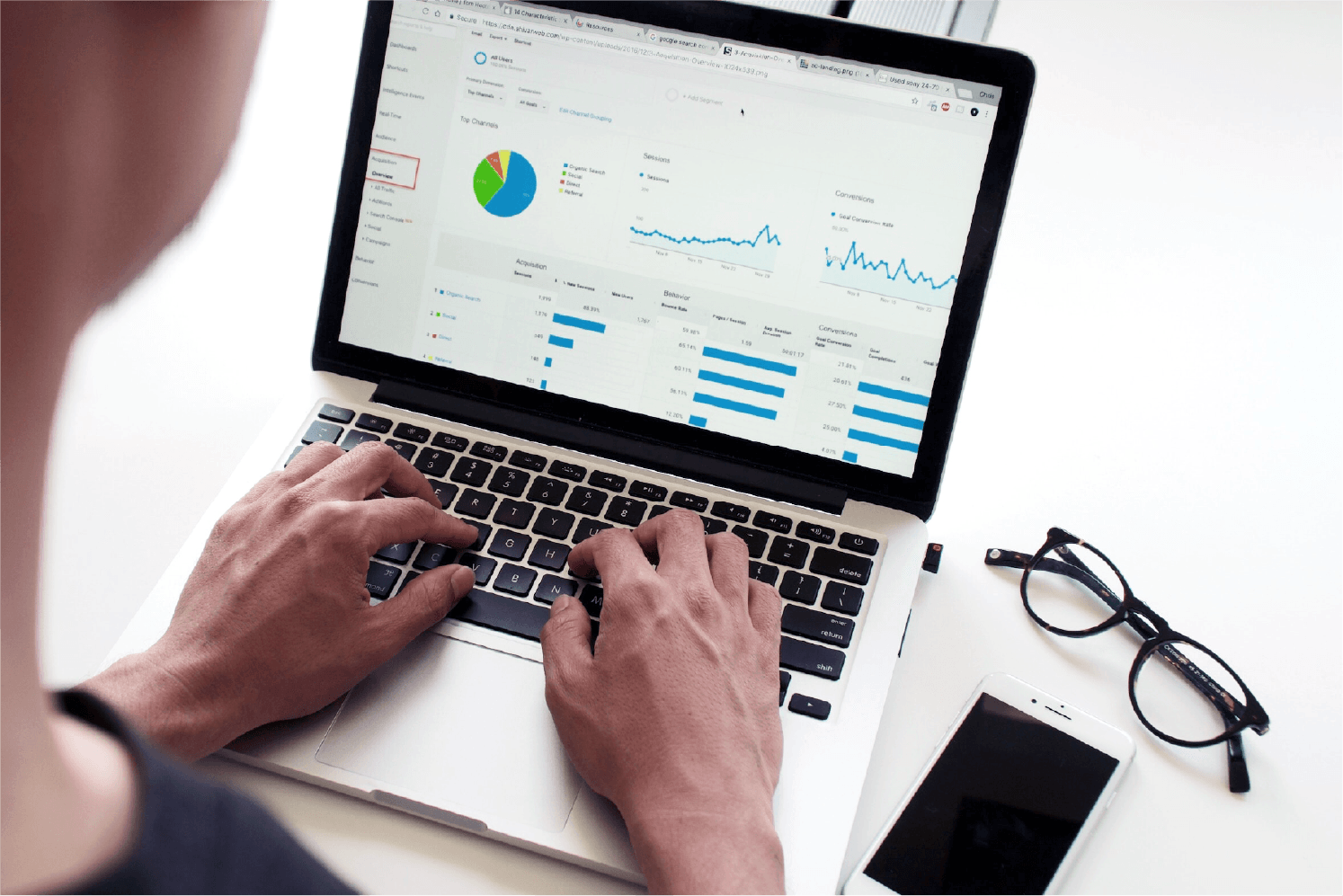 When optimizing your enterprise app's return on investment (ROI), there is no one-size-fits-all approach. Each business has unique goals and objectives to consider when creating a successful app. However, some key strategies can help any business maximize ROI for an enterprise app.
In this article, we'll discuss the top eight ways to enhance the ROI of your enterprise app and drive success for your business. From identifying your goals and understanding what you aim to achieve with the app to creating an attractive user interface and gathering customer feedback, this guide will equip you with all the tools you need to ensure maximum success with your enterprise app.
Definition of Return on Investment (ROI)
Return on investment, or ROI, is the gain generated from an investment. ROI calculations estimate how many dollars you will receive in return for each dollar invested. For example, if you invest $25,000 in enterprise app development and generate a profit of $50,000, your calculated business ROI is 200%.
ROI helps business owners understand how well their investments are performing so they can make more informed decisions about where to allocate resources. In addition to increased profits, other benefits of implementing ROI business strategies may include reduced expenses or intangible outcomes such as brand awareness and operating efficiencies.
Benefits of ROI for Your Enterprise App
When it comes to enterprise app development, ROI is instrumental in achieving goals quickly. Using data collection tools, you can gain insights into customer journeys that will enable you to optimize user experiences while driving costs down.
Increase ROI With These Strategies for Enterprise Apps
Creating an app is only the beginning of the journey. Enterprises must focus on increasing software ROI through continuous iteration and improvement to maximize each app's potential.
Here are the strategies that can help enterprises increase mobile app ROI: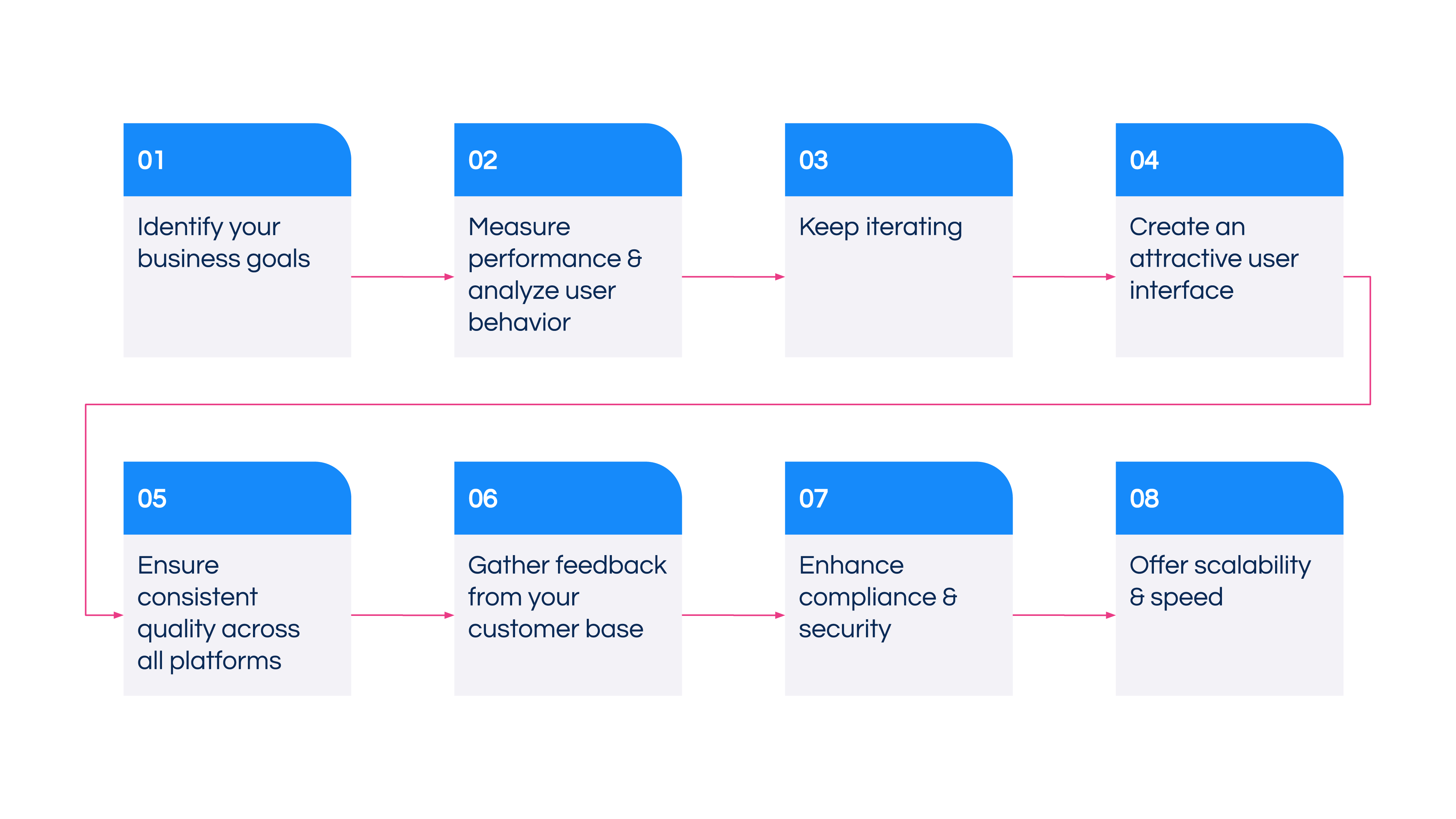 1. Identify Your Business Goals
As a business owner or operator, consider how the mobile application will meet user needs and ultimately help you reach your desired outcomes. Whether it's increasing customer engagement or improving business operations, your goals and mobile app strategy should be clear from the outset.
Furthermore, your objectives should be measurable, achievable, and time-bound so that you have tangible ways of tracking progress and measuring ROI. By taking the time upfront to identify and set realistic goals related to ROI, you can ensure that you're building an application that serves both users and your bottom line.
2. Measure Performance & Analyze User Behavior
Measuring performance and analyzing user behavior is crucial to any successful enterprise app strategy. It allows you to identify growth opportunities and ensure that your app meets the needs of your users—driving engagement and ultimately delivering increased ROI for your business.
Understanding what metrics matter most is a crucial aspect of seeing tangible mobile app ROI. At its core, metrics must look beyond the surface of conversion rates and provide a deeper understanding of user behavior—how they interact with your app and what areas could use improvement. Understanding what drives performance and engagement will help determine where to direct your resources for maximum ROI.
For example, churn rate can have a direct impact on ROI. Conversely, improving user retention rates by just 5% can produce a 25% to 95% increase in profits and reduce operational costs associated with serving customers.
3. Keep Iterating
One key to delivering ROI with an enterprise app is to keep iterating. Enterprises should regularly evaluate the app's performance, user feedback, and business needs to identify improvement areas for future development. Constant iteration and improvement of the app ensure that it remains relevant and continues to deliver value to its users.
Enhance App Features
As the business landscape evolves, enterprises must adapt their apps to meet changing needs. By regularly assessing which features resonate with users and which need work, you can better tailor the experience to meet their needs. This will help you achieve your desired ROI and ensure that customers remain satisfied over time.

Social Media Integration
Social media platforms are an integral part of modern communication and marketing. Enterprises must integrate social media features into their mobile app to leverage this powerful tool for engaging with customers, promoting their brand, and driving sales conversions.
Add Interactive Technology
Interactive technology, such as 3D visualizations, augmented reality, and virtual reality, can provide a unique and engaging user experience. Enterprises can leverage these technologies to showcase their products and services, provide interactive training, and create immersive marketing campaigns.
For example, the free Explore Orion mobile app developed by InspiringApps offers a stunning 3D model, an interactive timeline, a video library of content, interactive trivia—and the ability to send messages to the Moon. The app's immersive, content-rich user interface shows Lockheed Martin's historical brand legacy as a leading pioneer in deep space exploration. The in-app experience links the overall brand to help meet key business and marketing goals.
Monitor Progress & Make Adjustments as Necessary
Finally, don't forget that successful enterprise apps require ongoing maintenance to remain competitive in today's market. You can ensure your business maintains its edge over time by staying up-to-date on trends, customer demands, and industry best practices.
For example,InspiringApps was tasked with improving existing features, adding new features, building new product lines, and providing continued maintenance for Artifact Uprising, an application that already had a large established user base. The award-winning app expanded to meet the ongoing demands of increasing complexity. In only its second year, the mobile app generated 16% of company revenue.

4. Create an Attractive User Interface
As a business leader, you understand the importance of creating an attractive user interface for your enterprise applications. The look and feel of your app is an integral part of the customer experience and plays a significant role in determining whether or not app users will come back again.
Ensure Smooth User Interaction
A smooth and intuitive user interface (UI) and user experience (UX) can make all the difference in user adoption, customer retention, and satisfaction. Enterprises must prioritize UI/UX design to ensure the app is user-friendly, easy to navigate, and visually appealing.
To ensure success, it's essential to focus on three key aspects when designing your user interface: usability, aesthetics, and functionality. You want to ensure that users can easily navigate the app without feeling overwhelmed or confused. Additionally, it would be best to create an aesthetically pleasing interface that resonates with its intended audience. Finally, ensure all features work as they should to guarantee customers the best possible experience.
Invest in a Professional Design Team
It's important to remember that the look and feel of your app will play a prominent role in determining its success. A great design team will integrate within the entire app development process, ensuring that your app's user interface is attractive and functional, providing customers with an easy-to-use experience they'll want to return to. Investing in the right design team can be the difference between an average ROI and something extraordinary—so we recommend that business owners don't skimp on this crucial step.

5. Ensure Consistent Quality Across All Platforms
Ensuring consistent quality across all platforms is critical for business enterprises striving to maximize the ROI of their digital platforms. After all, if customers have a poor experience on one platform, it can quickly lead to negative reviews and decreased customer loyalty.
Cross-Platform Development
With the rise of multiple mobile platforms, enterprises must ensure that their app is available on multiple platforms to reach a broader audience of potential customers. Cross-platform apps can increase ROI by reaching more users and providing a seamless experience across different mobile devices.
At InspiringApps, we believe that no matter what device a user uses, they should have the same great experience. Our app developers and designers work to ensure consistency in app design from one platform to another. That way, our customers can be sure they're providing their customers with the same great experience regardless of which device they're using.
We create an environment where users are free to explore without worrying about inconsistent experiences across devices—ultimately leading to a loyal customer base and higher returns for everyone involved.
For example, partnering with Fidelity National Financial, InspiringApps helped design and build web, Android, and iOS versions of the inHere® cross-platform app, which has helped over a million users keep their financial futures secure. InspiringApps created an enterprise solution that feels comfortable for users, no matter which platform or device they choose:
Our mobile and web teams worked closely to ensure feature parity, delivering a unified solution across Android, iOS, and web browsers.
Our design teams reimagined the experience across various device sizes—from phones to large desktop displays.
And then, our development teams brought those designs to life using a variety of programming languages and tools—each best for the platform in question.
6. Gather Feedback From Your Customer Base
Your customers are the people who use and interact with your app daily, and they can provide invaluable insights into how you can improve user experience and increase customer satisfaction. By taking the time to understand your customers' needs and wants, you'll have the opportunity to create an enterprise app that truly stands out in the market.
At InspiringApps, we believe getting customer feedback is one of the most critical aspects of creating revolutionary products. We understand that incorporating customer feedback into our designs and processes can create something remarkable—an enterprise app that exceeds expectations and provides users with an unforgettable experience.
That's why we recommend taking a three-step process when gathering feedback from your customer base:
Listen to what your customers are saying.
Ask for their input on specific topics.
Allow them to act on their feedback by providing easy ways to submit suggestions and comments.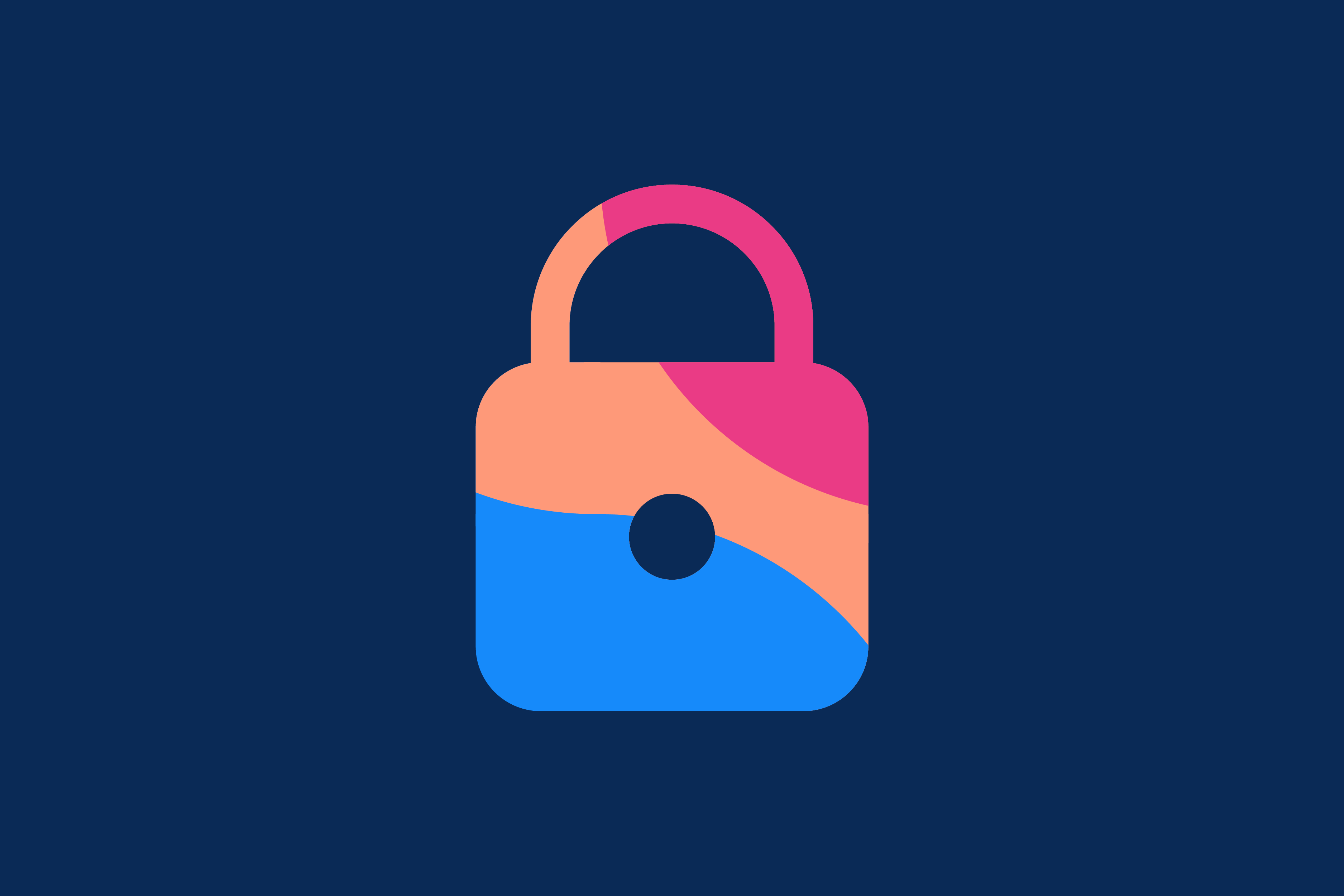 7. Enhance Compliance & Security
Mindful Data Collection
Data collection is crucial for enterprises to gain insights into user behavior, preferences, and needs. However, it is essential to be mindful of data privacy and security. Enterprise mobile apps must include measures to ensure that data is collected securely and ethically and that users know how it is used.
Strengthen Security
A security breach can be extremely costly. With cyber threats becoming more prevalent, security is critical to mobile app development. Enterprises must prioritize security measures such as encryption, two-factor authentication, and secure data storage to protect sensitive information in business apps.
8. Offer Scalability & Speed
Mobile users expect fast and responsive apps. Enterprises must optimize the app's performance and reduce load times to provide a seamless user experience. This can be achieved through caching, minimizing network requests, and optimizing images.
Enterprises must ensure that the app can handle increased traffic and usage as the user base grows. Scalability is critical for the app's long-term success, and enterprises must plan and prepare for future growth.
"InspiringApps has been an important partner for us for over three years. They helped us create multiple enterprise apps and continue to work alongside us to make enhancements to them as our needs evolve."

HEAD OF IT, MOLSON COORS INTERNATIONAL
Concluding Thoughts: Business Strategies, Enterprise Apps & ROI
Optimizing an enterprise app's ROI requires a customized approach considering each business's unique goals and objectives. However, specific strategies can help maximize ROI for any enterprise app.
Effective strategies include identifying business goals that are measurable, achievable, and time-bound, measuring app performance and analyzing user behavior, iterating the app to ensure it remains relevant, creating an attractive user interface, ensuring consistent quality across all platforms, integrating new features, adding interactive technology, and monitoring progress while making necessary adjustments.
By following these strategies, enterprises can create successful apps that drive engagement and ROI while delivering user value.
Download our free development guide
In How to Design Digital Products for Every Generation, we share practical takeaways for any company looking to create a successful digital product—with audience strategy on designing for each generation and designing for all.