Top 8 Reasons To Build a Mobile App in 2023
2 months ago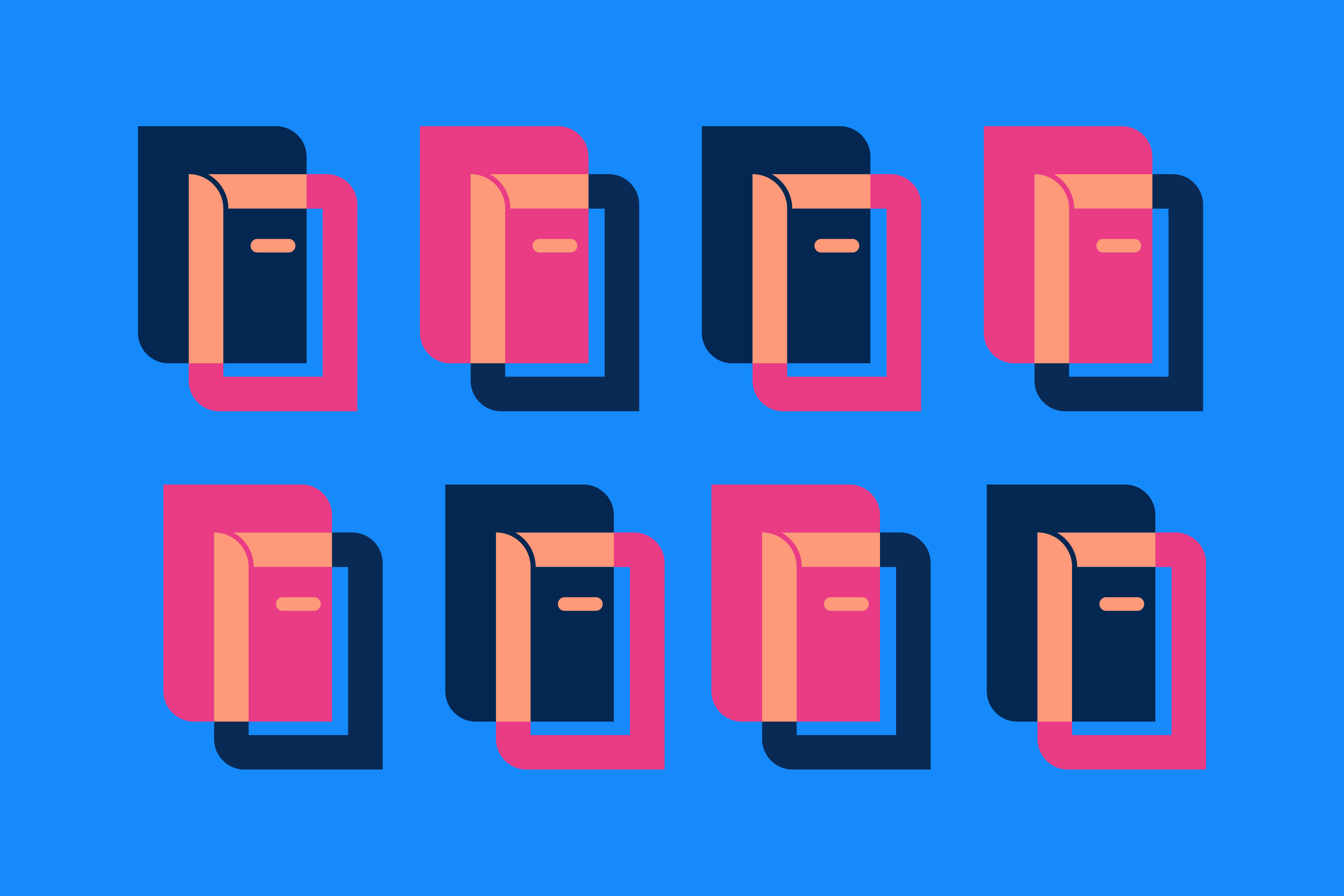 Mobile apps are changing the way we explore our world. Through apps, we feel connected to a global community of users, and we can tap into resources that might not be available to us otherwise.
Today's mobile apps have become more than just entertainment providers. Mobile apps have become invaluable tools for business owners and innovative entrepreneurs, enabling them to:
Leverage big data
Increase productivity
Generate revenue
Streamline business processes
Advance emerging technologies
Boost customer engagement and satisfaction
Make an impact
There are numerous benefits to having an app for your business and some great reasons customers will love to download your new app. The InspiringApps app development team shares the top eight reasons to build a mobile app in 2023.
Get Ahead of Your Competitors
In today's competitive market, a mobile app gives your business a significant edge above the rest. Not only does it cater to the needs of your target audience, but it also strengthens your brand image and recognition.
Perhaps your competitors don't offer apps yet, or maybe you can create unique features in your app that competitors don't have. App development offers endless possibilities to make your brand stand out from others.
With a single app, you can develop your unique brand voice and credibility in the market.
Run Your Business More Efficiently
There's a lot to get done to keep businesses running smoothly, and B2B apps can offer a variety of efficiencies. You can use internal-facing, custom B2B apps to optimize your business processes—for example, internal corporate procedures, employee communication, or workflow automation.
Mobile app developers customize apps to match your company's unique systems, processes, tools, and functions. Custom app development can incorporate complex data systems, making it effortless to manage high-volume data and perform numerous functions all in one app.
The right app can help eliminate redundant work and tasks, so you can focus on more important things like developing new products or improving existing ones, making it easier to achieve better outcomes for your business.
Generate Revenue
Wondering how to make your business more successful? Put it on mobile. The app industry has accrued billions of dollars in the last decade. According to a Business of Apps data report, Android and iOS app revenue amounted to $133 billion in 2021—a 19% (year-on-year) increase from 2020.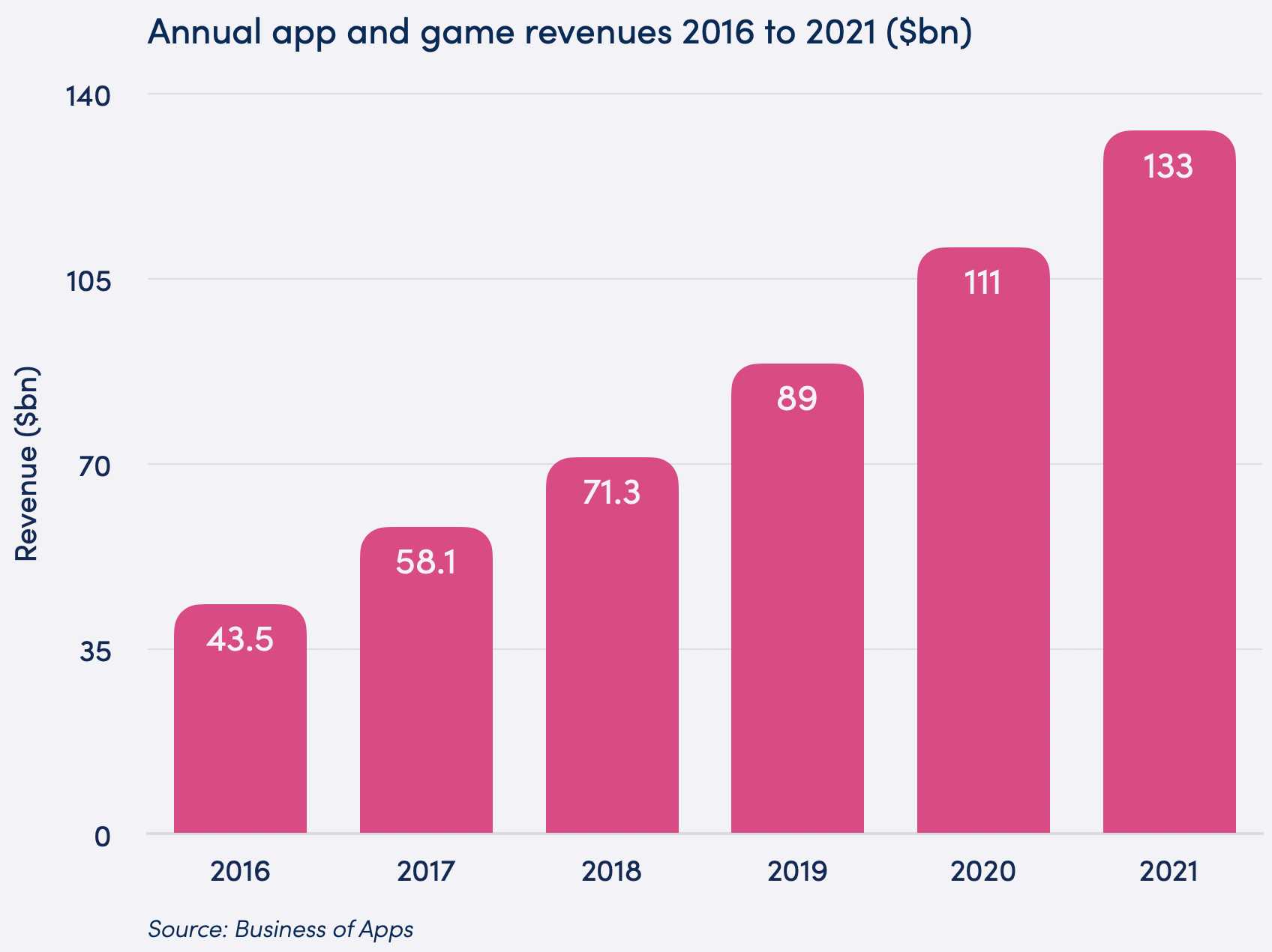 People everywhere use their mobile devices (smartphones or tablets) more than home computers. The convenience of mobile apps makes it easier for customers to find, purchase, and retrieve your products and services on demand. Not only will your ongoing customers be privy to the app, but chances are that many others will learn about your business, significantly boosting your sales.
We collaborated with Artifact Uprising to craft an award-winning app that sends photos from phone to print in a matter of minutes. In only its second year, the app generated 16% of the company's revenue—an exceptional return on investment. The Artifact Uprising mobile app is a case study of software development success.
Solve a Problem
Intuitive companies can anticipate their customers' needs and provide the right tools to overcome common challenges. Our app developers thrive on solving problems, assisting the end user, and providing intelligent digital solutions for our clients. Mobile apps can simplify complexities and provide innovative solutions to meet each customer's needs.
For instance, Fidelity National Financial, an InspiringApps client, recognized a big problem of compromised security during real-estate transactions. There were large amounts of money put at risk during the transactions. To solve this problem, we created inHere, a transformative fintech app that streamlines these processes and keeps it all secure.
Apply Business Intelligence
You can get actionable data insights from your customers to better serve them through mobile apps. Big data has been a hot topic in the tech industry, and for good reason. Integrated with AI and analytics, big data keeps your business one step ahead and significantly smarter.
Consider Spark Your Channel, a powerful marketing platform created in collaboration with InspiringApps. The app enables prominent technology vendors to arm their channel partners with tools to manage marketing campaigns with automated personalized content, analytics, and modern prospecting best practices. Using business intelligence and analytics, Spark Your Channel created more engagement and higher customer conversion rates.
Enable Digital Interactions
Apps can be companions to physical entities, increasing user engagement and enjoyment. Often, the mobile app serves as the pipeline between gathering the data and processing it online. Fitbit is an excellent example of enabling digital interactions through app development—the app is a part of the fitness experience and helps track and gather valuable data.
Enabling digital interactions involves anticipating user touchpoints and meeting their needs across multiple devices or channels. Mobile apps that own their user's digital experience in an end-to-end fashion will find loyal customers that keep on coming back.
Innovate
Staying up to date with emerging technology trends is essential for business growth and success. It also helps build brand recognition and loyalty when users trust you're ahead of the curve. The next brilliant innovation may be just around the corner, and when you can see ahead, the results can be out of this world.
Our latest project, the Explore Orion app, is an excellent example of app innovation. With the Artemis missions, Orion will take humanity back to the Moon—and the Explore Orion app lets users hop on board. For the first time, anyone can send messages to space using the Explore Orion app, designed and built by InspiringApps.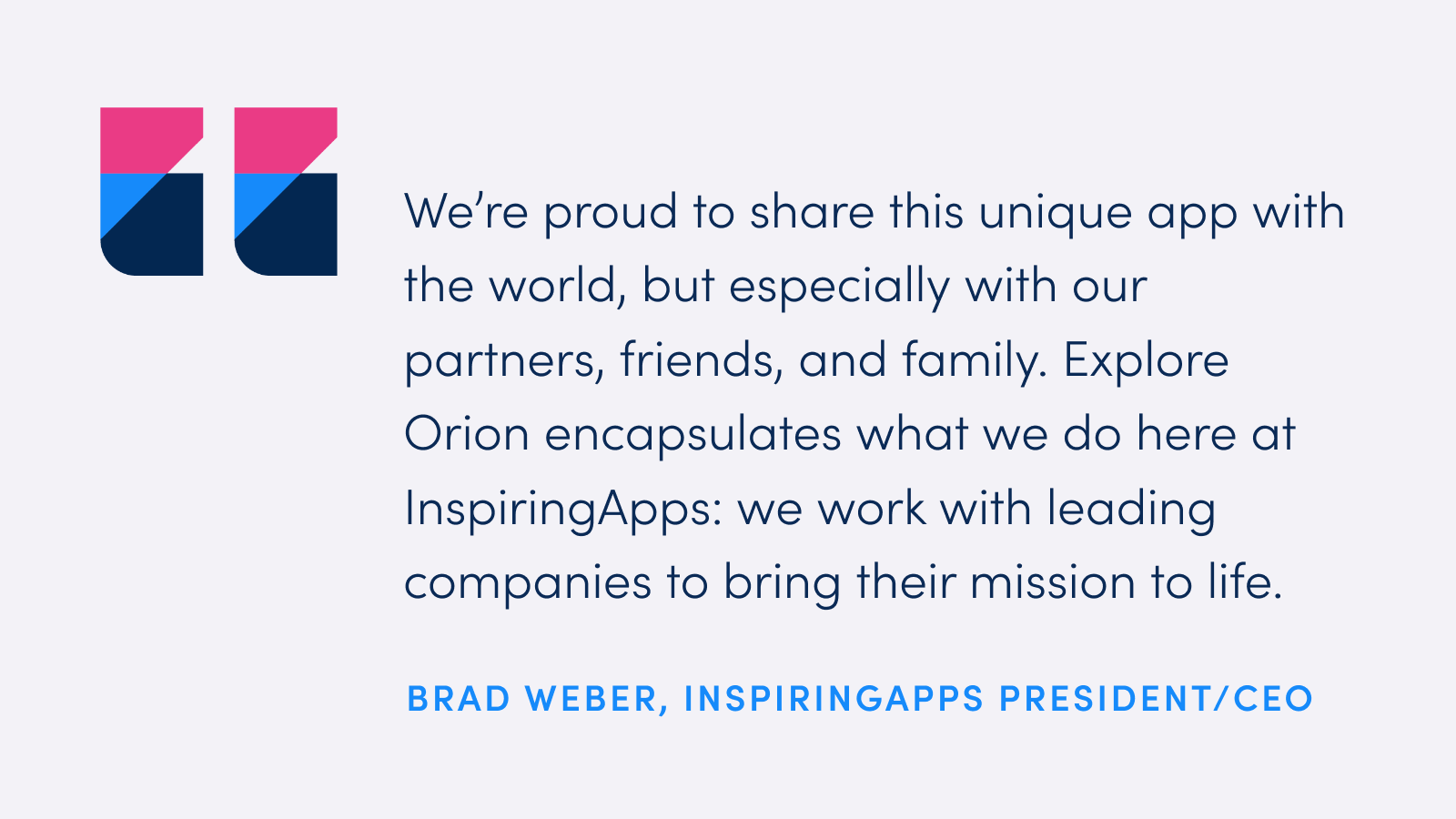 Make an Impact
Mobile apps can inspire remarkable change in how we interact with the world. They can improve people's quality of life and create interconnected communities from the inside out.
Making an impact isn't limited to social change. Apps can transform financial futures, help keep us healthy, improve mindfulness, and connect us to the resources we need—from ride-sharing to education.
One of the most rewarding aspects of app development is the ripple effect a mobile app can have. For example, with the Cancer Exercise app, we helped craft customized exercises for cancer survivors to improve their quality of life. The Cancer Exercise app is the first mobile exercise app for iOS designed explicitly for cancer survivors of all ages, regardless of their level of physical condition, types and stages of cancer, and types of treatment—and even those who have won the fight and find themselves years beyond treatment.
Apps like these profoundly impact and inspire our team, clients, communities, and the world at large.
What's Next on the Horizon
Mobile application development is a rapidly evolving field that's still going strong after years of evolution. The top reasons to develop a mobile app also reveal the benefits your app can offer:
Improving customer satisfaction
Expanding your customer base
Solving a problem
Generating revenue
Standing out from the competition
Applying business intelligence
Evolving with emerging technological trends
Making an impact to benefit others
Inspiration is an aha moment—a flickering idea that takes hold and grows into an instrument of change. An experienced app developer can help to guide your mobile app project from ideation over the horizon. Making an innovative app with impact is within reach.
There's never been a better time to bring your mobile app idea to life, and InspiringApps offers the services you need to succeed now and into the future.
Let's build something together
Have an idea? We help clients bring ideas to life through custom apps for phones, tablets, wearables, and other smart devices.