Data Considerations for Connectivity
5 months ago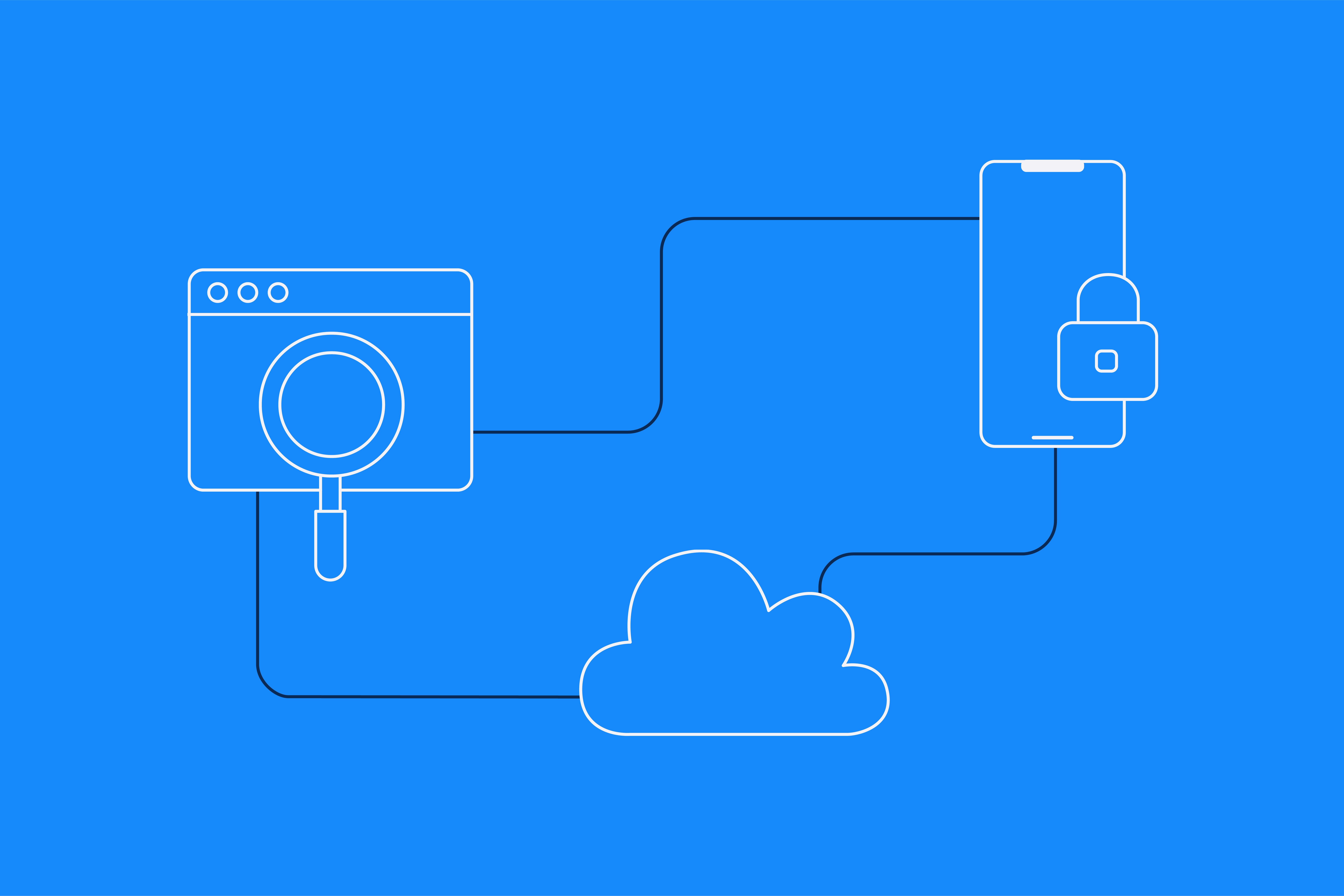 Three decades ago, when viewers watched Knight Rider covertly fight crime in an AI-driven, sentient sports car, artificially intelligent vehicles were a work of fiction, but the future is finally here. Consumers aren't just driving with the help of interactive dashboard navigation; they're also working, shopping, and living in a connected world thanks to the Internet of Things (IoT) and connectivity that's stronger, faster, and more reliable than ever before. From house lights programmed to dim at a specific time of day to a wearable personal assistant in watch form, technology expansion and improved software integration have improved our lives with convenience and efficiency in our day-to-day world.
We're more connected than ever. Connectivity creates opportunities for companies to improve operations, encourage a good customer experience, and boost revenue. However, with exponential growth in available data, businesses must consider privacy, security, and transparency to their bottom line.
Benefits of Connected Data
The majority of data businesses collect is harmless and even necessary for a good user experience. Consumer-provided data, also known as first-party data, enhances app personalization that many consumers appreciate, creating a more useful digital product or application. Tech giants like Apple and Google collect data to connect services—maps, mail, searches, and app integration—seamlessly, which is much more efficient than asking users to submit their data anew for each program.
While laws protect highly sensitive or confidential user data, other information—including search history, location, usage, and browsing history—is passed to businesses and advertisers. Companies use this data to personalize their experience across the IoT and serve up highly relevant ads. Third-party data is why you see ads for the exact product you researched. It helps cut through the clutter and gives consumers the information they need.
Consumers can enjoy unique possibilities as data collection grows, and software and apps use it in more sophisticated ways. Using browsing data, app companies can anticipate needs based on time of day, location, or date (imagine an app that tells you where to eat based on your past restaurant experience—an end to the "where do you want to eat" conversation). It can help small businesses reach more of their target market to thrive. Data collection and analysis can even keep us safer by predicting criminal activity through early warning systems.
The future is developing quickly. Here's what consumers and business leaders need to know about data privacy and security in today's connected world.
Data Privacy
For two decades, data privacy was an afterthought for many companies. Data harvesting gave unprecedented access to customer insights and market analysis, and many built their business through third-party data. Consumers primarily offered their information without considering how companies would use it, while companies considered data a trade secret and operated outside government oversight.
Today, consumers are more protective of their data and have become increasingly distrustful of sharing their private information. Data collection practices needed to change, and we've witnessed a shift toward more transparency and more choices for consumers in the last few years.
Your User & Their Privacy
Data privacy, at its core, revolves around transparency. Consumers need to know how you collect and store their data and why, when, and what data you collect. Typically outlined in a privacy statement on a company website, privacy policies create trust between a company and the consumers they serve.
Data collection is a balancing act. Consumers have noted that companies who ask for too much information, create complex or confusing privacy policies, and use inaccurate information about themselves used in marketing topped the list of what leads to distrust.
Companies should be acutely aware of how they ask for information from consumers and empower the users by giving them back control over what they share. Relying on first-party data and collecting and storing it ethically shows respect for your consumers. When consumers know a company has their best interests in mind, they are more likely to continue building trust with the company for years to come.
Current in Big Tech
One of the most powerful shifts in consumer privacy came in an iOS upgrade for Apple products aimed to protect users' data. The iOS15 upgrade included the option to mask IP addresses and block third parties from tracking email opens, an iCloud-based subscription that prevents sites from tracking Safari users, and an email address "cloaking" feature that provides a fake email address.
Google upped the ante by announcing they would phase out third-party cookies by 2022 and were not planning to build alternative options to track users as they browse on Google products. After some backlash from the online advertising industry, Google created a Privacy Sandbox initiative to create website standards that access first-party data while still protecting users.
The switch to a first-party data-driven world has considerable implications for development and marketing alike. Developers will have to get more creative with asking customers for their data—email forms, surveys, location data, and browsing behavior. Marketers will, in turn, use this data to identify consumer insights, which means they'll have to be more in tune with their customers' needs and continuously iterate to discover what works. Advertising may be more challenging as marketers won't have a chance to rely on platforms like Facebook or Google to find their ideal customers.
Data Security
Consumers expect companies to use their data responsibly and protect it from bad agents—scammers and cybercriminals who collect and expose data for profit. Data breaches increased 68% in 2021 from the previous year—the highest total ever. Despite the attention to data protection, more than 294 million people were affected by these cyberattacks, which focused on smaller, targeted attacks on smaller businesses.
Data privacy and data security go hand in hand. As companies work on compiling first-party data and building trust with their customers, cybercriminals will more heavily target individual companies protecting this data. Our ever-present connectivity, including smart cars, smart homes, smart devices, and the overall IoT, brings another dimension to data privacy because there are more access points for cybercriminals to steal personal data.
Now is the time for development and cybersecurity professionals to double down on protecting this data. As your company builds software and digital products, ensure they are secure by design. Develop fool-proof security measures to prevent theft, detect theft early, and respond to security threats. Create code review policies, audit trails, and vulnerability scans to find security gaps.
Consumers are accustomed to the ease and personalization of their apps and software integrations, and companies rely on the information these consumers provide to make informed decisions that benefit their customers. The connectivity ecosystem is a delicate balance between too much and not enough, but the future of data is in good hands.
InspiringApps & Brain+Trust
This content is a collaboration between InspiringApps and Brain+Trust.
Download our free development guide
In How to Design Digital Products for Every Generation, we share practical takeaways for any company looking to create a successful digital product—with audience strategy on designing for each generation and designing for all.