Key Technologies for the Developing Metaverse
1 year ago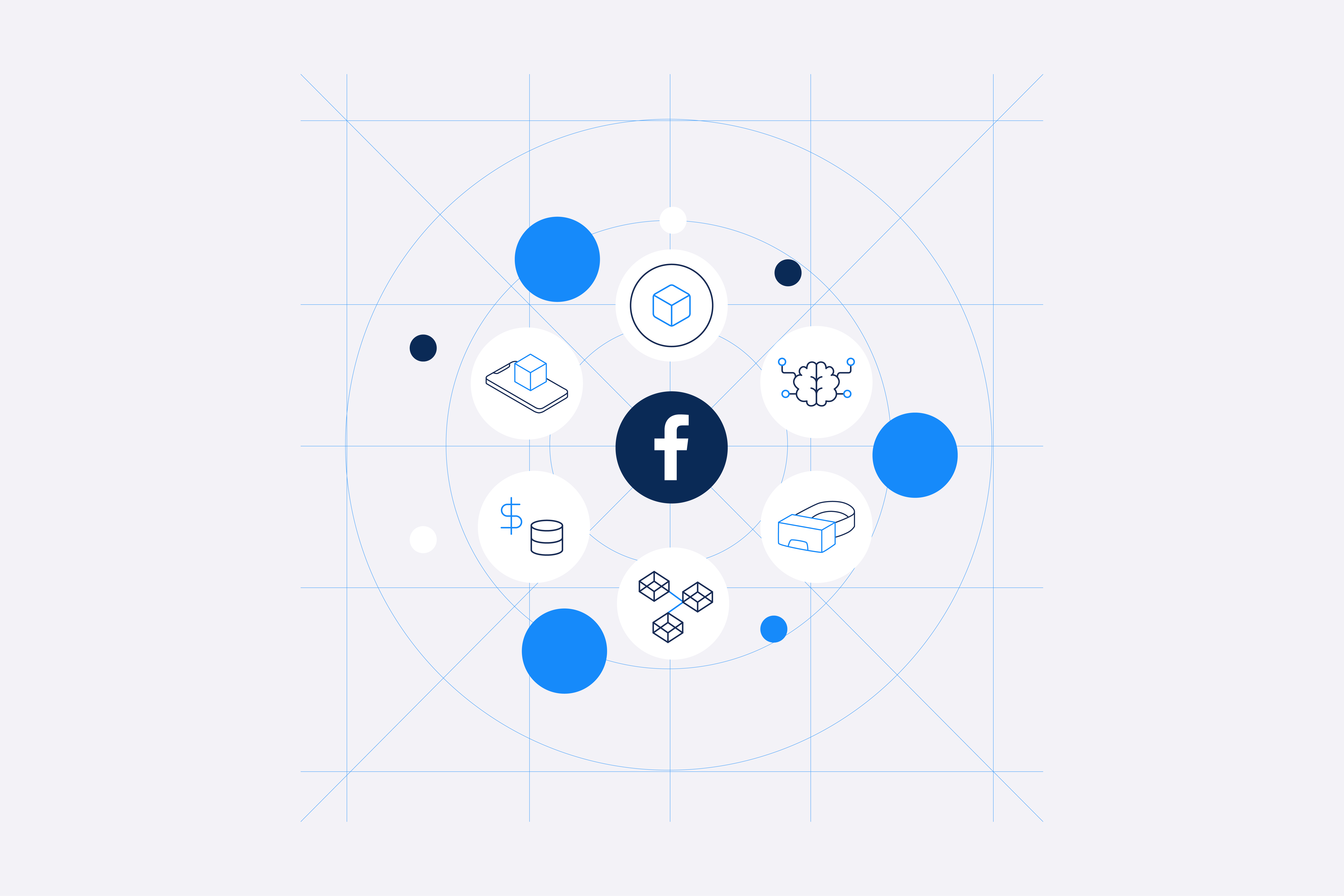 The future is virtual thanks to advances in the Metaverse, a virtual world where individuals can gather, work, and play. The Metaverse is experiencing explosive growth, and companies are strategizing on existing and thriving in this new frontier. Meta (previously known as Facebook) believes it is the "next evolution of social connection." Behind this evolution are the key technologies defining software development that dictate how we spend, connect, and experience life in the Metaverse.
Blockchain, Cryptocurrency, & NFTs
If you've heard the terms Bitcoin, crypto, and NFT but still feel out of the loop, you're not alone. Bitcoin is the best-known example of crypto (in fact, it's why blockchain tech was created in the first place). Enabled by blockchain, the Metaverse will support an economy of crypto and NFT assets that users own. That's why this interrelated "fintech" will not only develop but be a key driver in the Metaverse.
Blockchain
Let's start unpacking all this with a look at blockchain. Blockchain can be likened to a virtual banking system. It's a digital ledger of transactions replicated and distributed across a network of systems on a virtual chain that is (appropriately) virtually impossible to hack.
Blockchain-based Metaverse environments offer digital proof of ownership for assets. In other words, blockchain enables an economy in the Metaverse.
Cryptocurrency
Financial technology experts believe cryptocurrency (crypto) is exceptionally safe, private, quickly transferable, and inflation proof. That's because crypto is created and stored electronically in the blockchain, using encryption methods to control the establishment of monetary units and to authenticate the transfer of funds.
In the Metaverse, crypto is comparable to the money in your wallet. Unlike a physical wallet, a private key for your crypto wallet proves your ownership of the funds. If you want to buy something in the Metaverse economy with money in that wallet, crypto will serve as the currency of exchange.
NFT
NFT means "non-fungible token"—a digital asset representing a real-world object like artwork or music. NFTs are typically encoded with the same underlying software as crypto to prove ownership in the Metaverse.
The key difference between NFT and crypto is that NFTs are unique and irreplaceable. Crypto is fungible (a dollar is worth the same as any other dollar, and can be swapped with any other dollar). Nonfungible is the opposite—there are no two same versions of the Mona Lisa.
In the Metaverse, users can purchase NFTs for the purposes of not only art but other unique assets like virtual real estate and event tickets.
Augmented Reality, Virtual Reality, & Mixed Reality
Augmented reality, or AR, is an enriched form of physical reality. AR is achieved by embedding virtual objects or digital elements, including sound, visuals, and other sensory stimuli, into the real physical world. Virtual reality (VR) creates a simulated environment that enables users to interact with an artificial three-dimensional (3-D) environment through computer modeling and simulation. With VR, you disappear into a created space. With MR, the space is designed around you.
There's an argument that you can have AR or VR—not both. That's where mixed reality (MR) comes into play. Mixed reality is a cutting-edge form of AR that lets users interact with virtual objects. Instead of just seeing an object in the virtual version of physical space, users can touch and interact with the object—for instance, placing a virtual whiteboard that users can draw on using a tablet. MR tech continually gathers information about a user's environment to make the space feel "real."
While there are still many questions about how the Metaverse will function in the future, AR, VR, and MR will no doubt be at its core. These technologies will enable the Metaverse to resemble space and time in the real world, so interactions are visual, auditory, and dynamic.
Artificial Intelligence
Artificial intelligence (AI) is a computer's ability to do things typically done by people. Today, Meta uses AI and algorithms to analyze, curate, and serve up content within their other platforms, Facebook and Instagram. Most people have experienced AI without realizing it. "Alexa, what's the weather?" and "Hey Siri, read my messages" are both examples of AI in everyday life.
For the Metaverse, users will find examples of AI in avatars and digital representations of the human body. Avatars represent the individual's creativity in their virtual world, freeing them to change their look to whatever they want it to be. Digital humans acting as background characters can interact with real people through AI technology, creating a richer, more profound virtual experience in the Metaverse.
Bolstered by machine learning, AI technology, including language processing, will make interactions in the Metaverse increasingly more sophisticated.
A key feature of AI is language processing, where processing breaks down natural spoken languages and outputs them into a machine-readable format. Then, the AI creates a response, converts it back to English, and sends it back to the user. Language processing could enable interaction between players and non-player characters (NPCs) in the Metaverse.
AI and machine learning both benefit from a plethora of data. As the technology collects more data and experiences feedback from human interaction, AI gets better. As the AI gets better, it will be increasingly more realistically human, and the Metaverse will continuously grow more like the real-world human experience.
Conclusion
The Metaverse has plenty of benefits—like secure transactions, inflation-proof digital currency, and engagement with friends and family anywhere in the world—but it's still a topic of debate. Questions of access, integrity, security, and ethics will keep the Metaverse in active conversation. However, the Metaverse is still relatively new, and research, operations, and testing advance it daily. The Metaverse is an amalgamation of advanced technology introduced with increasing speed over the past decade.
Our clients don't have to navigate the complexities and questions of the Metaverse alone. InspiringApps builds beautiful and inspiring software, and we're here to help you thrive during your journey into the Metaverse.
InspiringApps & Brain+Trust
This content is a collaboration between InspiringApps and Brain+Trust.
Download our free white paper
Emerging tech will drive growth for businesses in 2022 and beyond. Our white paper amplifies key considerations organizations need to be aware of around developing technologies, data and connectivity, and owning their customer's digital experience.