Designing for Millennials
4 months ago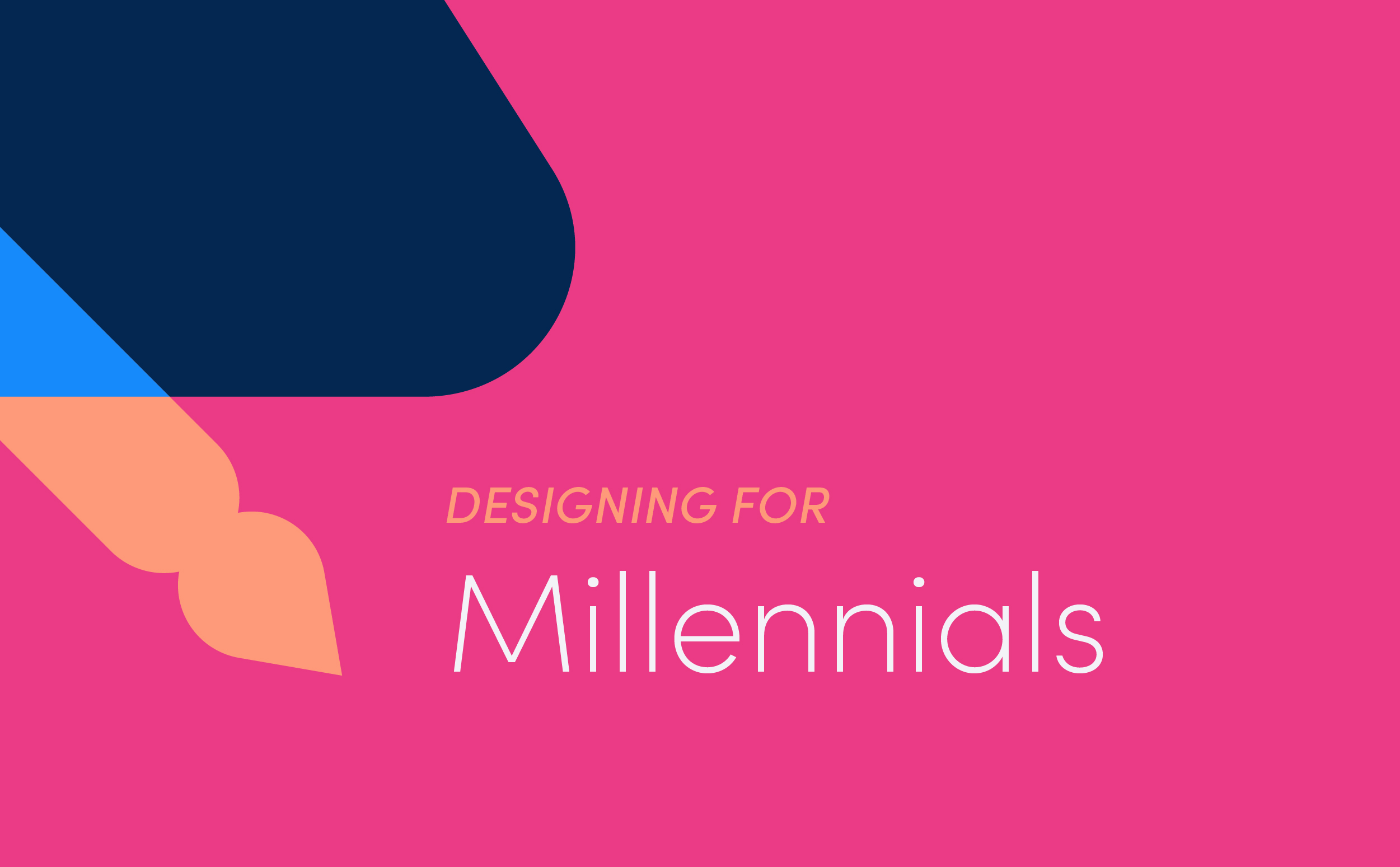 Millennials are currently the largest generational cohort in the United States, making up more than 30% of America's workforce. The generation dubbed the "me me me generation" by Time Magazine, who lived through two financial crises and a horrific live terror attack, have now settled down, found successful careers, and have immense buying power—an estimated $4 trillion in 2020 alone.
Millennials are fiercely loyal to brands they love, are willing to pay more for well-made products, and love to buy online. Designing for Millennials should be a top consideration for companies bringing products to market today.
In a previous post, Designing Apps for Different Generations, we looked broadly at how your generation influences your relationship to technology throughout your lifetime. Each generation has shared experiences during their formative years that help to shape collective values. These values, in turn, influence motivations, preferences, and expectations when it comes to technology. As you develop products aimed at this generation, understanding these values can provide insights to consider when designing for Millennials.
Background on Millennials
Millennials, born between 1981 and 1996, experienced an upbringing unlike any other in history. The oldest Millennials spent their childhoods in a pre-Digital world, but this generation was quickly characterized by the rise of the internet, the dot com boom, and the surge of technological advancements that came along with it. Also called "digital natives," Millennials have been fundamentally shaped by technology regarding how they learn, work, socialize, buy, communicate, and play. The internet became the trusted authority for learning and information and is crucial to how Millennials approach solving problems. This sudden disruption has caused a disconnect between Millennials and previous generations.
Millennials & Technology
Millennials are a highly tech-savvy group dependent on tech in many facets of their lives. This demographic is the first group to be connected to their peers and leverage their social media networks for many purposes. Social media helps them stay in touch, join with brands and companies, access news, ask for peer recommendations, and even connect to job opportunities, to name only a few. They value their lifestyles and relationships first and make life and career decisions based on those factors.
When it comes to communication, Millennials prefer text messaging or direct messages over a phone call. In the workplace, platforms like Slack or Microsoft Teams allow teams to connect and collaborate remotely and in real-time, giving Millennials the work/life balance they desire. Generally, Millennials are more open-minded and civic-oriented than previous generations thanks to access to diverse worldviews on their Internet browser. Collectively, this group wants to have an impact and contribute to the greater good—70% of Millennials volunteer regularly.
Digital Products for Millennials
This generation has grown up with the internet at their disposal, and they expect transparency from companies and their products. They know quickly if something is providing value, and if they're not sure, they've created a system of accountability through ratings, reviews, and online forums that will tell them.
When Millennials reached a prime spending age, there was a shift in the way that Millennials spent their money compared to previous generations. Millennials place a high value on experiences over things, which led them to leverage technology to fuel the experience economy. In short—Millennials are ditching the fast cars and expensive purses their parents purchased upon adulthood, preferring to spend money on concerts, events, travel, and more. Digital products would do well to recognize their desire for connection, fun, and flexibility and provide a solution that enhances their real life.
Considerations When Designing for Millennials
When it comes to designing digital products and content for Millennials, keep these considerations in mind:
Speak Their Language
Speaking the Millennial language is both a messaging and experience consideration.
Consider Byte, an at-home teeth-straightening system similar to Invisalign, which originated in the mid-90s. Byte has identified Millennials as their target audience and makes it clear through their messaging. Clever copywriting hits on the Millennial desire to work from home and customize their experience, even backing it up with a review that hits on Millennial-beloved products and pop culture.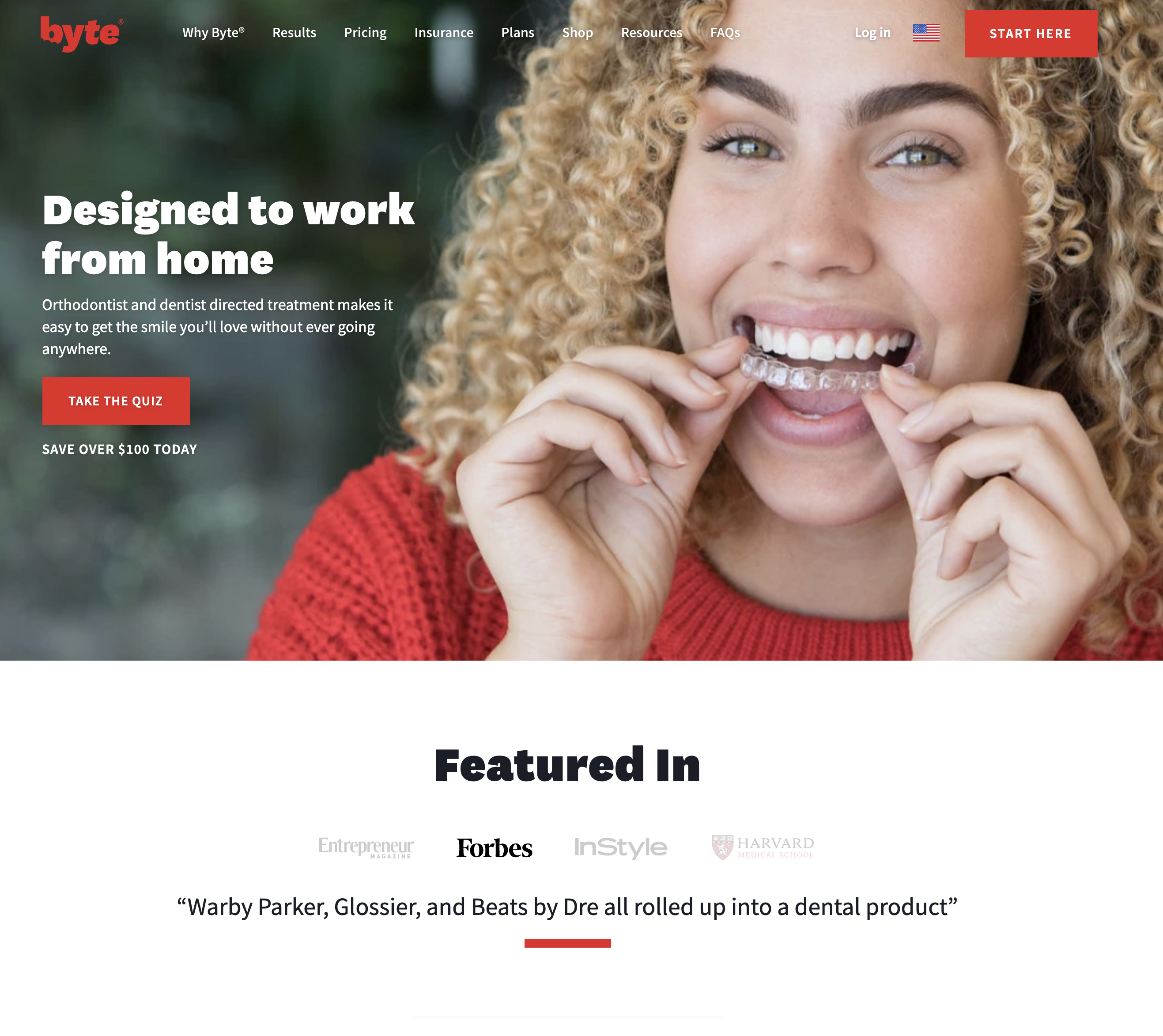 In addition, a digital product can define its user experience so it effectively communicates to the right audience. Millennials have been through the full evolution of digital experiences, so they instinctively recognize and act upon smooth interactions. With a single gesture, they'll be quick to close an app or ditch a digital cart if they start to sense a stickiness in the product or in the offerings themselves.
A company that wishes to speak the Millennial language needs to deliver upon the digital interactions they've come to expect. Instant and transparent communication with your user is key—like delivering an automated email after purchase. Companies wanting to encourage brand loyalty can go a step further in creating digital moments of delight that will stick with Millennials: free or two-day shipping, reward programs, loyalty points, free flights, and personal assistance are examples of the personalized shopping experience millennials seek.
Tech Aversion
Millennials have integrated technology into almost every facet of their lives, but recognize their limits. They make a conscious effort to spend time away from their phone. In a world that capitalizes on every minute you spend within a platform, a digital product can spark loyalty by showing Millennial users it complements or adds to their quality of life.
Let's consider a few ways that companies are incorporating Millennials' desire to have control over their time and digital energy.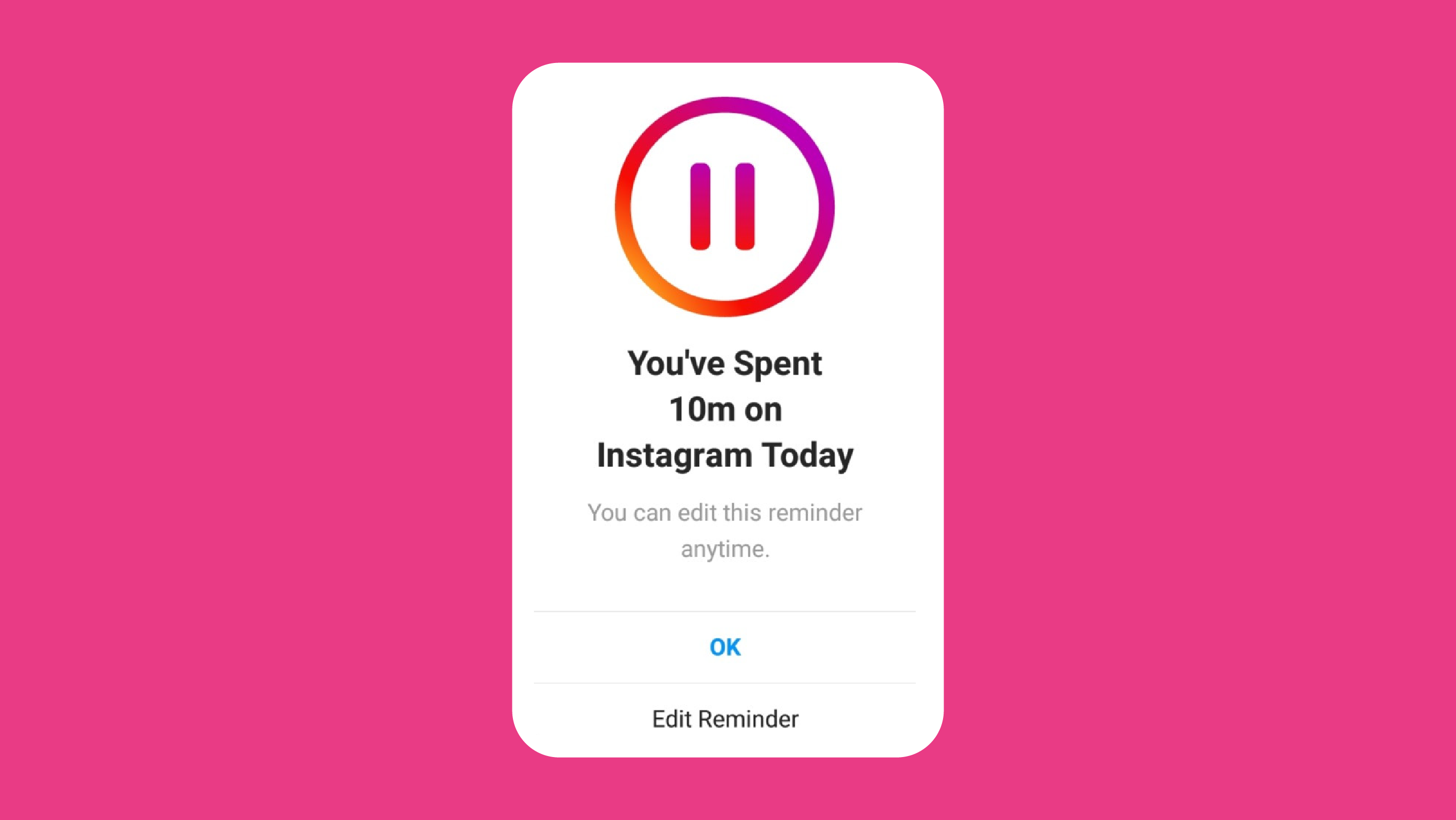 Instagram users can monitor the time spent looking at their feed. A chart breaks down daily usage and lets users set a daily reminder or time limit before receiving a notification from the app. Android and Apple have similar system settings abilities that encourage digital time-outs.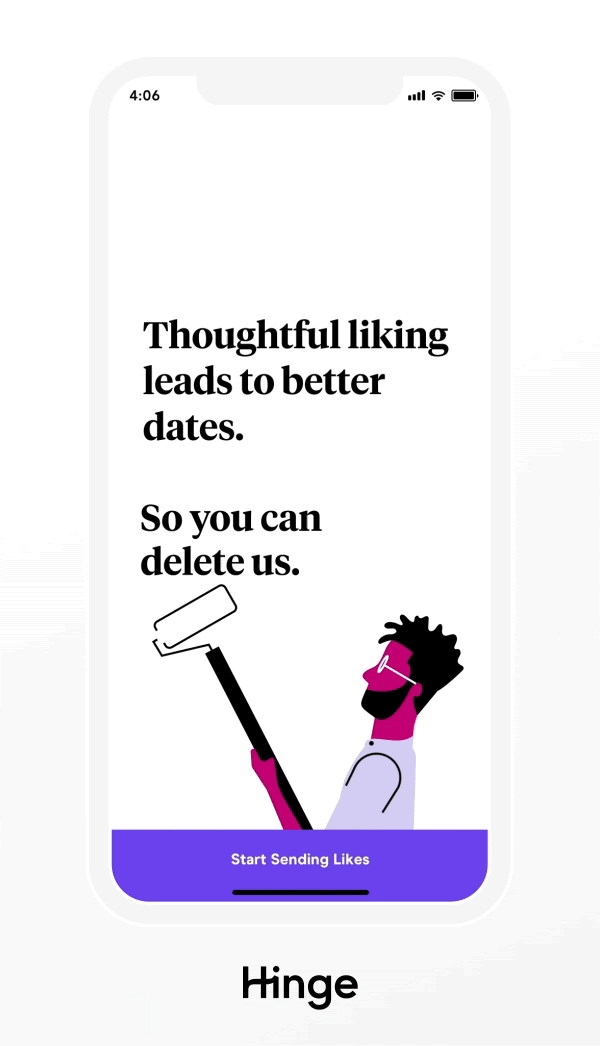 Dating app Hinge targets a Millennial audience—even more specifically, an audience who wants to find someone special and settle down (unlike Tinder). In its recent "Designed to be Deleted" campaign, its tone of voice is optimistic—sending its dating pool the message that they ultimately want you off the app and in a relationship.
Consider some of the small design and messaging considerations Hinge implemented in their successful dating app to drive the message home:
Illustrated characters and animations that erase UI elements
Use of casual, optimistic tone of voice
Friendly color palettes, round UI elements
App-icon characters that emphasize the "deleting" message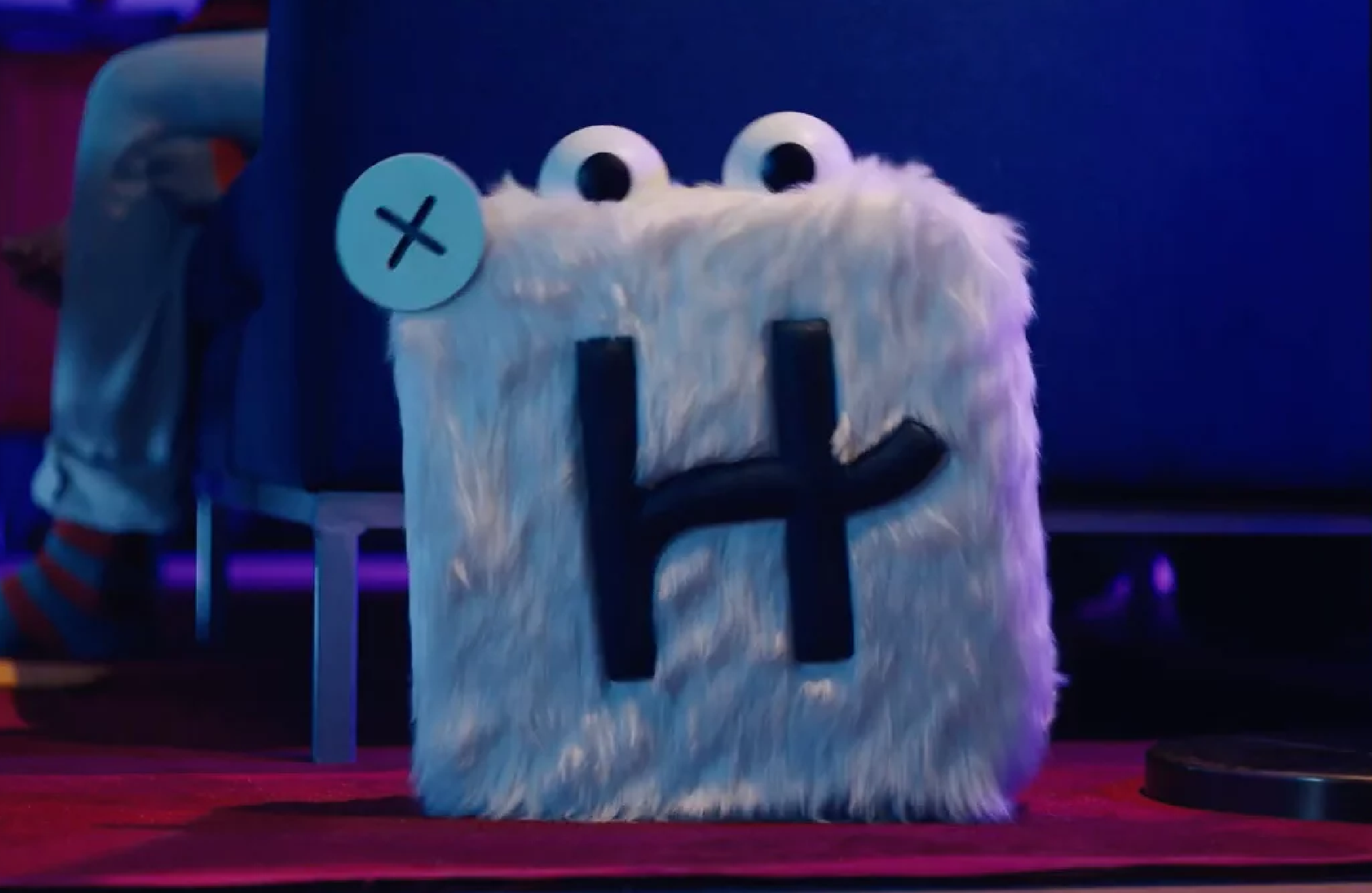 Access vs. Ownership
Millennials kicked off their adult life at the start of the Great Recession. In contrast to their baby boomer parents—Millennials aren't looking to have a vacation house by age 40. They might not own homes at all. Millennials prioritize personal and professional growth as keystones of success. This group is trying to maximize time and resources to live a full, healthy, happy life—using technology along the way. Millennials are getting married later, renting longer, and have been a pivotal part of creating the gig and share economies.
To Millennials, access is often better than ownership. The flexibility and breadth of experiences offered by on-demand apps like Spotify, Lyft, Netflix, Rent the Runway, and countless other products have permanently rewired Millennials' expectations and preferences.
Concluding Thoughts on Designing for Millennials
These ideas can give you a sense of the necessary nuance required in designing apps for a Millennial audience. Taking their needs and preferences into account when developing a product can significantly broaden your market potential.
Many digital products can potentially be solutions for users spanning multiple generations, so there is much to consider. In addition to our free guide, Designing Digital Products for Every Generation, we've highlighted key takeaways on designing digital products for Gen Alpha, Gen Z, Gen X, Baby Boomers, and for all.
If you have questions or concerns about designing for Millennials—or any other generation—we would be happy to consult with you free of charge. Get in touch with us today!
Download our free development guide
In How to Design Digital Products for Every Generation, we share practical takeaways for any company looking to create a successful digital product—with audience strategy on designing for each generation and designing for all.