Basics of the Mobile App Development Process
2 months ago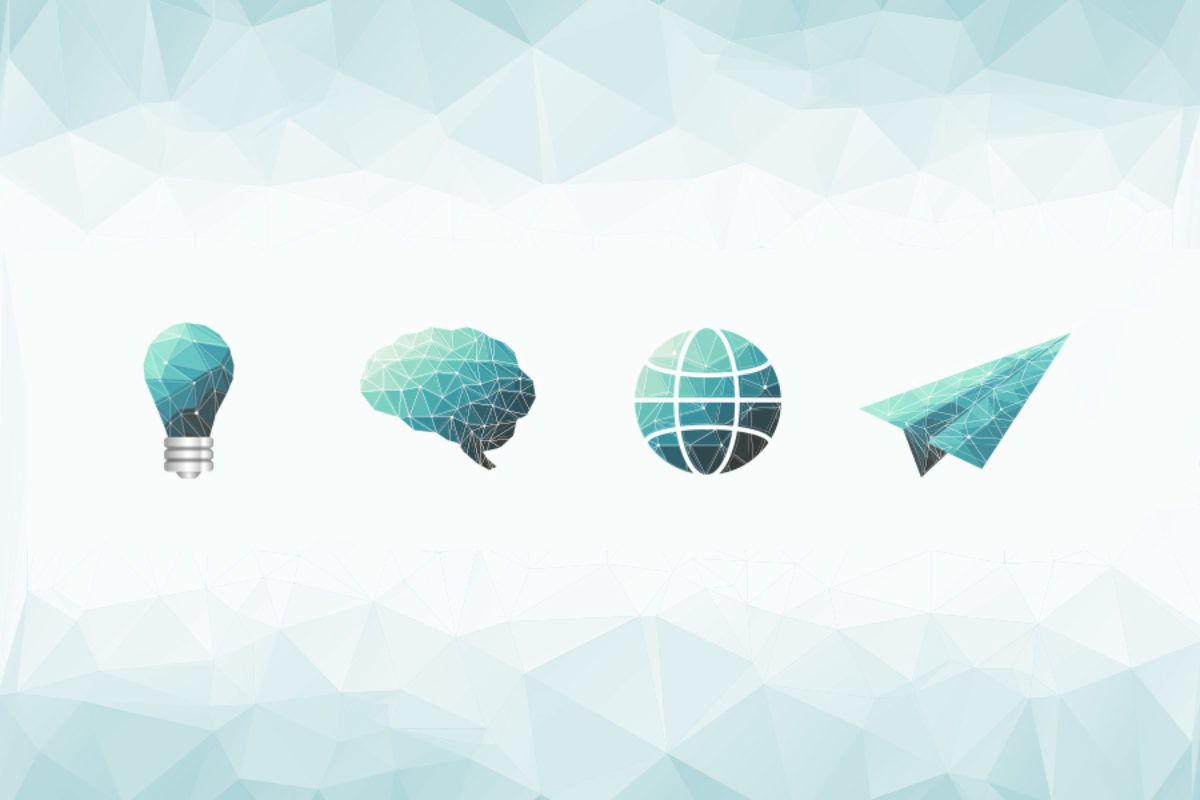 Potential clients often wonder what's involved in the app development process. We previously posted about the importance of doing market research before building an app, and we've also discussed some of the technical concerns like operating systems and native vs cross-platform development. If you've thought about these market and technical considerations and determined you're ready to build an app, what comes next? At InspiringApps, we suggest a four-phase process.
DISCOVERY
The discovery phase aims to understand your product vision and objectives through detailed discussions about your idea. The end goal is visualization of the entire scope of the app, which generally begins by understanding your intended users and their needs. We use a method called User Story Mapping to layout the requirements of the users and the use-case scenarios.
Clients who have done solid market research are typically able to frame this out well, but direct interviews with intended users, as well as testing and observation of their behaviors, can reveal even greater insights. These user stories help identify key activities or tasks, linking together how a particular user benefits from a certain feature. The stories are then joined into one map that shows the logical flow of key activities, along with the discrete elements of each. Joining all this into one map enables prioritization based on business value.
DESIGN
Design flows out of discovery, and at a high level, it is comprised of two relatively sequential parts: wireframe development and visual design.
Wireframe Development: Wireframes consolidate ideas from the discovery phase into something tangible and easy to visualize. They segment the content into screens and translate user stories into a series of logical actions for the user to complete. The purpose of wireframes is to visualize the flow and navigation – understanding what the screen does, and how one page connects to the next.
Visual Design: Visual design begins in earnest after wireframe approval, and focuses on the aesthetic appeal of the app. Elements such as color, graphics, branding, and typographic styles come into play at this point. App transitions and animations are defined. The mood and feel of the app take shape which will impact the users' emotional attachment to the app.
It's important to note that, throughout the design phase, it's highly advisable to create simple prototypes to obtain user feedback on key features. This helps to ensure the design is intuitive and functional before resources are spent on code development.
DEVELOPMENT & TESTING
The development phase moves the functions and features molded during design into a real, live app. Engineers begin to code using interactive programming cycles to develop and test functional prototypes. The iterative model provides room for improvement with lessons learned in each iteration, divides the project into manageable feature sets, and allows for flexibility in accommodating new feature requests. Testing occurs during each iteration and should be completed by end users of the app, as well as the quality assurance members of the development team.
DEPLOYMENT
The entire development process leads up to the exciting moment of deploying your app. The process to get the app into users' hands varies depending on your goals. Apps geared for public distribution (vs an app designed for internal use at a company) will be deployed via the Apple App Store or Google Play, and your development partner will be able to help you navigate those waters.
Check out Chapters 5 and 6 of our book, Inspiring Apps: A Business Perspective on Building Mobile Apps for more detailed insights into app development and deployment.
Blog Categories
App Design
App Development
Business & Strategy
Client Projects
Events
InspiringApps News
Mobile Industry
Technology